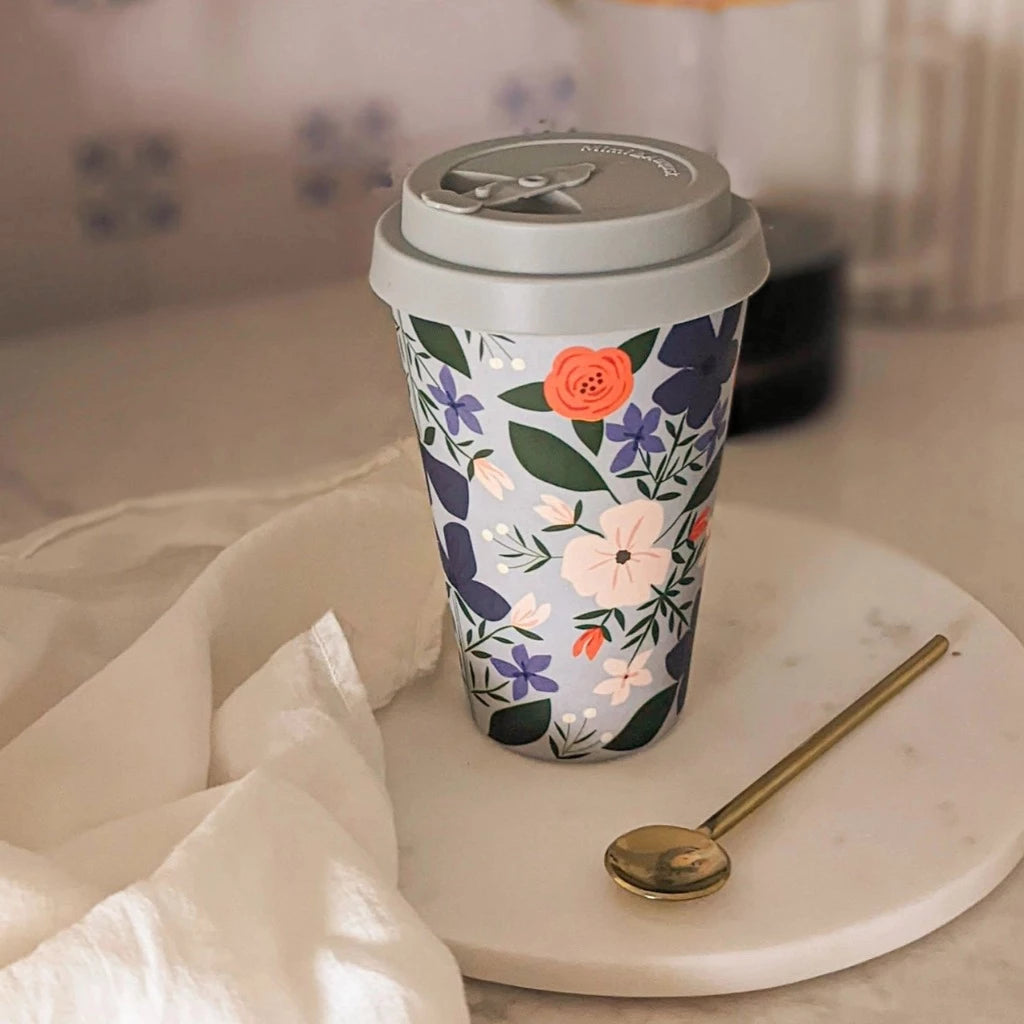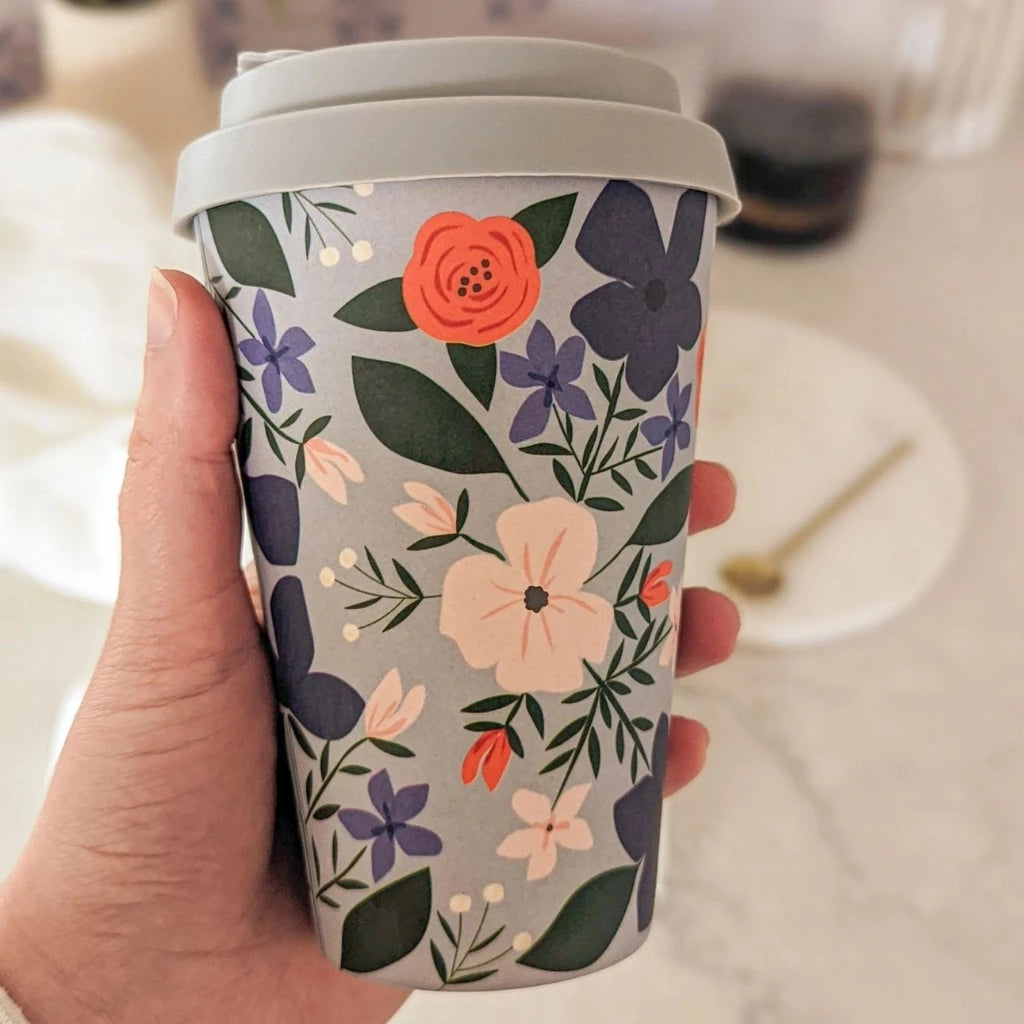 Blue Wild Flower Reusable Coffee Cup
A wild flower blue reusable cup that you will keep close to you during your favorite activities. Pour some of your preferred drink on it and enjoy the summer season. 

A new drip-proof lid that prevent spillage in addition to keep your beverage more hot and a better sleeve holder to keep your fingers safe from the heat.
Did you know that 16 billion paper cups are used every year for coffee? Because of that millions of trees are cut down and billion gallons of water are wasted. The worst is that most disposable coffee cups get used for only a few minutes. It's time to refuse plastic.
Love coffee to go, but aware of environmental issues? Using these Reusable Bamboo Café Yo Cups is a small step in the right direction to help the planet. Replace disposable containers for your drinks and reduce your ecological footprint with our bamboo fiber cups!
Bamboo is an inexhaustible ecological resource. It doesn't need to be replanted and renews itself naturally.
Features:
14 oz approximately 415 ml capacity.
Made from natural bamboo fibers.
BPA, bps, and phthalate free.
Dishwasher safe.
New updated fully recyclable silicone lid & sleeve (you can now put a straw in it, perfect for iced coffee)!