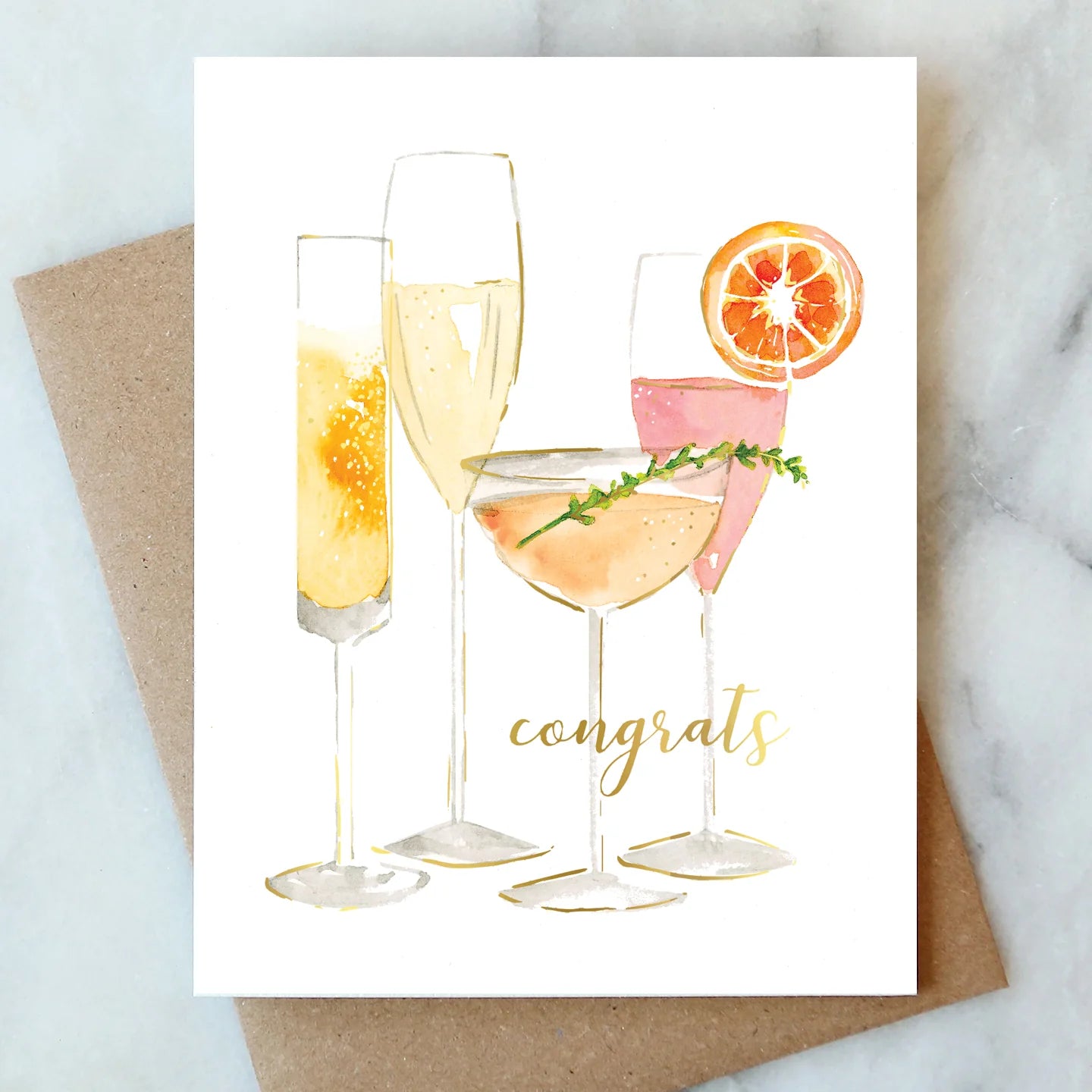 Beautiful hand painted, watercolor congradulatory card. Perfect sentiment for congratulating a newlywed couple or someone's new home. Digital print with gold foil accents. 
A2 (4.25" x 5.5").

Brown craft envelope.

Blank inside.
Abigail Jayne Design is a design studio that specializes in textile design and stationery. Their line is a reflection of life by the beach in Southern California and their love of watercolor. They are continuously inspired by morning walks along the water, long drives up the coast, evenings watching the sunset and drinking bubbly with their friends. They believe in keeping snail mail alive and that a beautiful card is always enough! All of their cards are printed on a heavy textured felt paper to feel like the original watercolor painting. Select cards are accented with gold foil. Every card comes with a recycled kraft paper envelope in an individual plastic sleeve (can be shipped without plastic upon request).