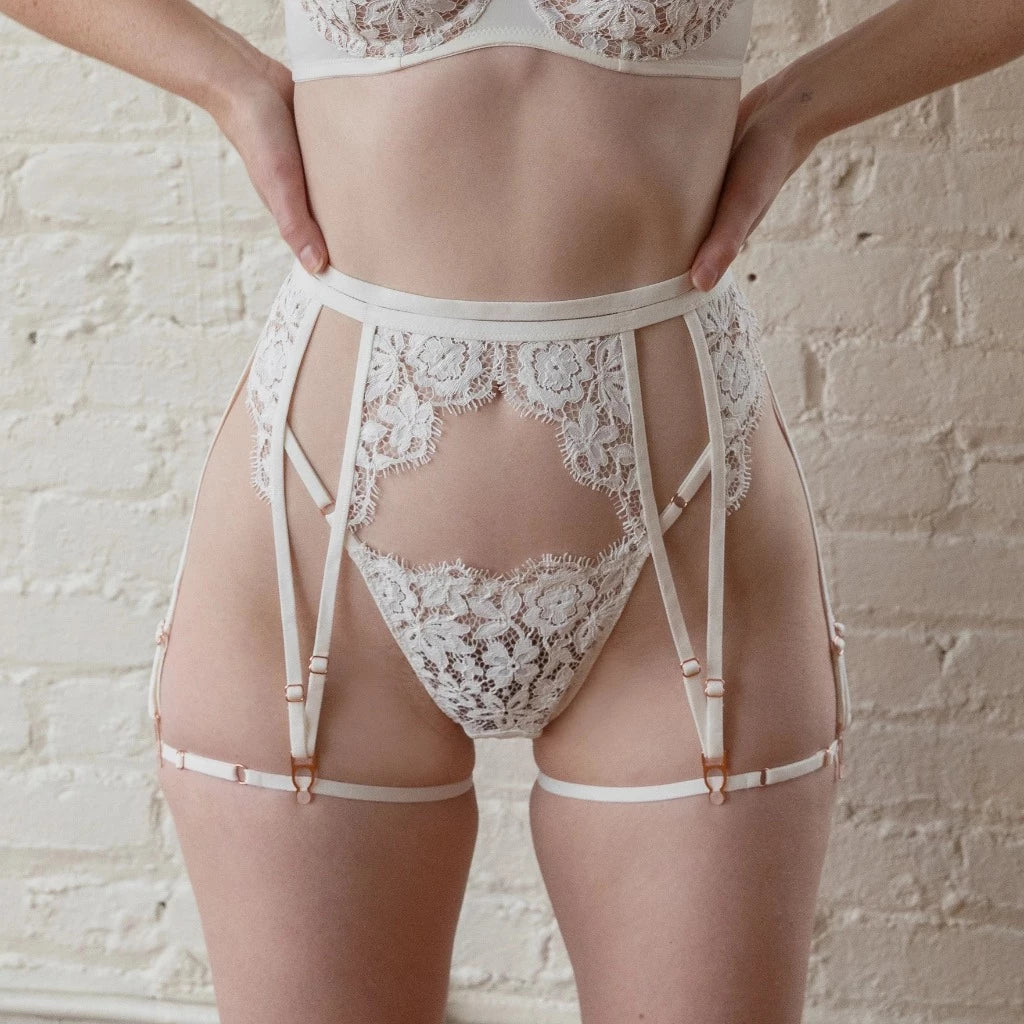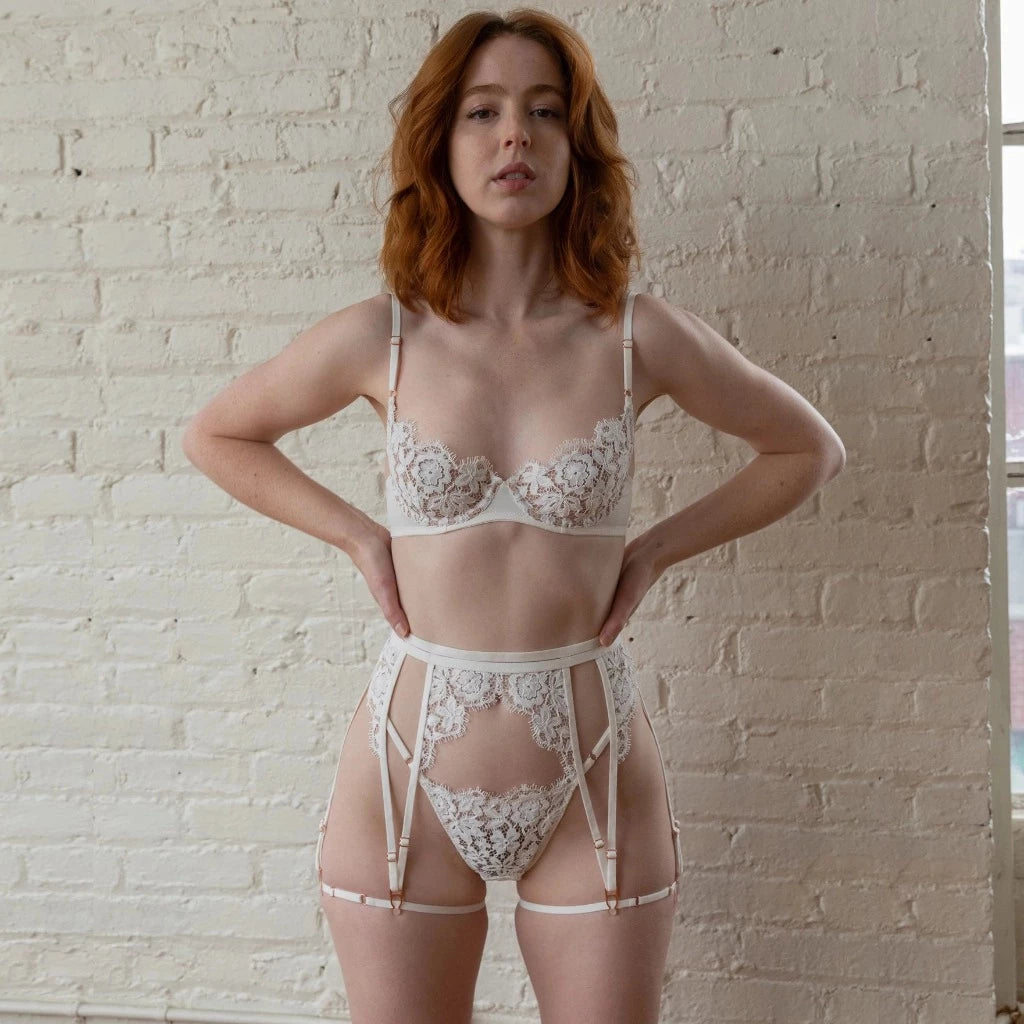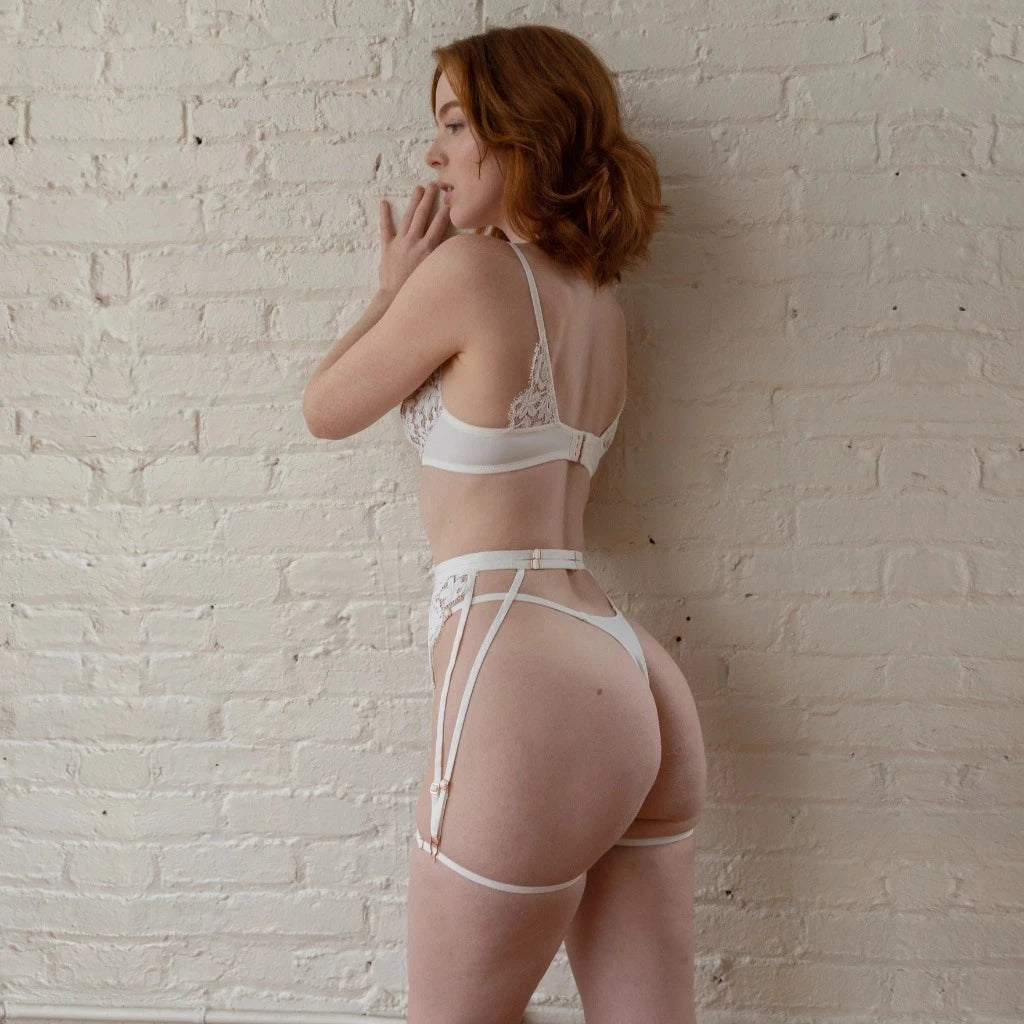 Elegant white lace by Monique Morin. A unique piece to add wow factor to any set. These garters are made of soft touch elastics. They can be attached to the leg elastic straps or to your favorite pair of hosieries. 
Soft touch elastic bands
Fully adjustable in contour and rise
Rose gold color hardware
Adjustable leg elastics included
Back closure with double swan hooks
Designed to be paired with Frisson and Wild Lace collections
100% Nylon
We recommend to hand wash cold with like colors and lay flat to dry. Do not bleach or iron or put in the dryer.