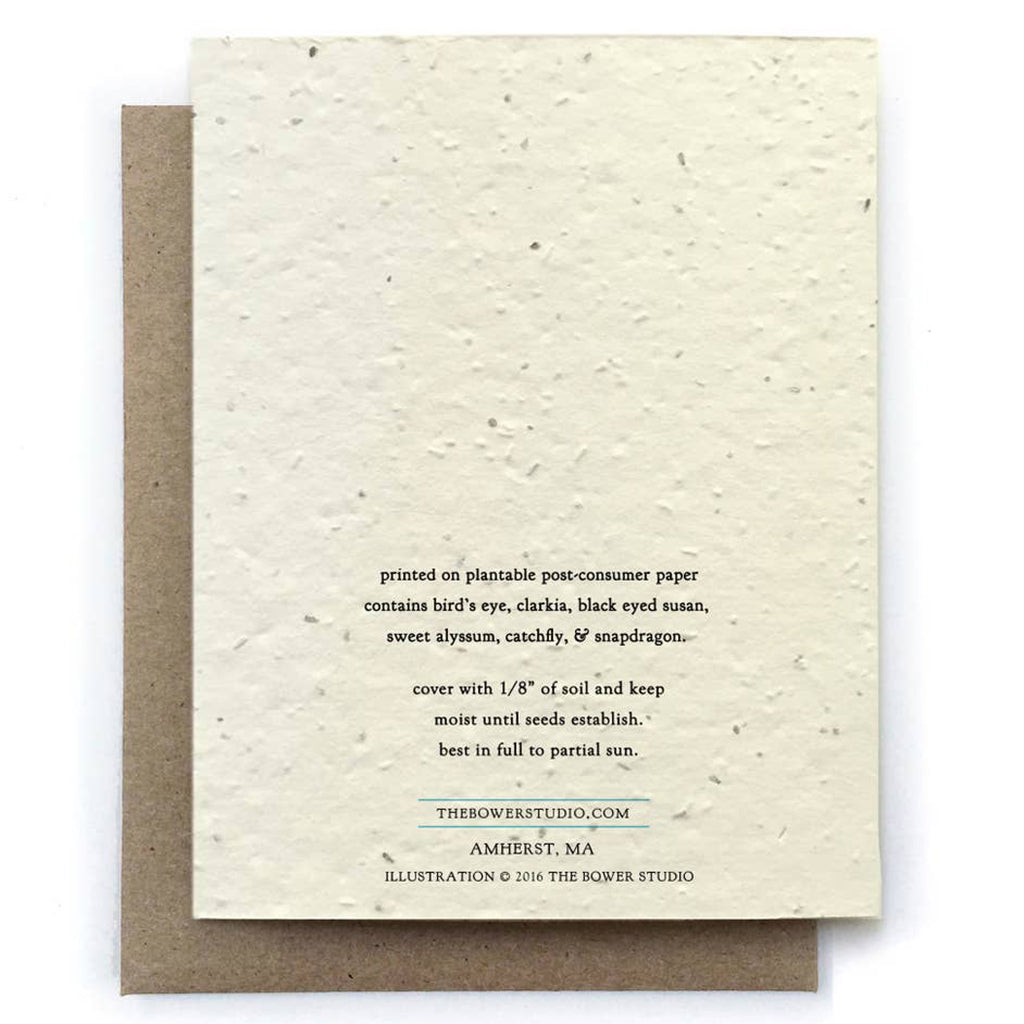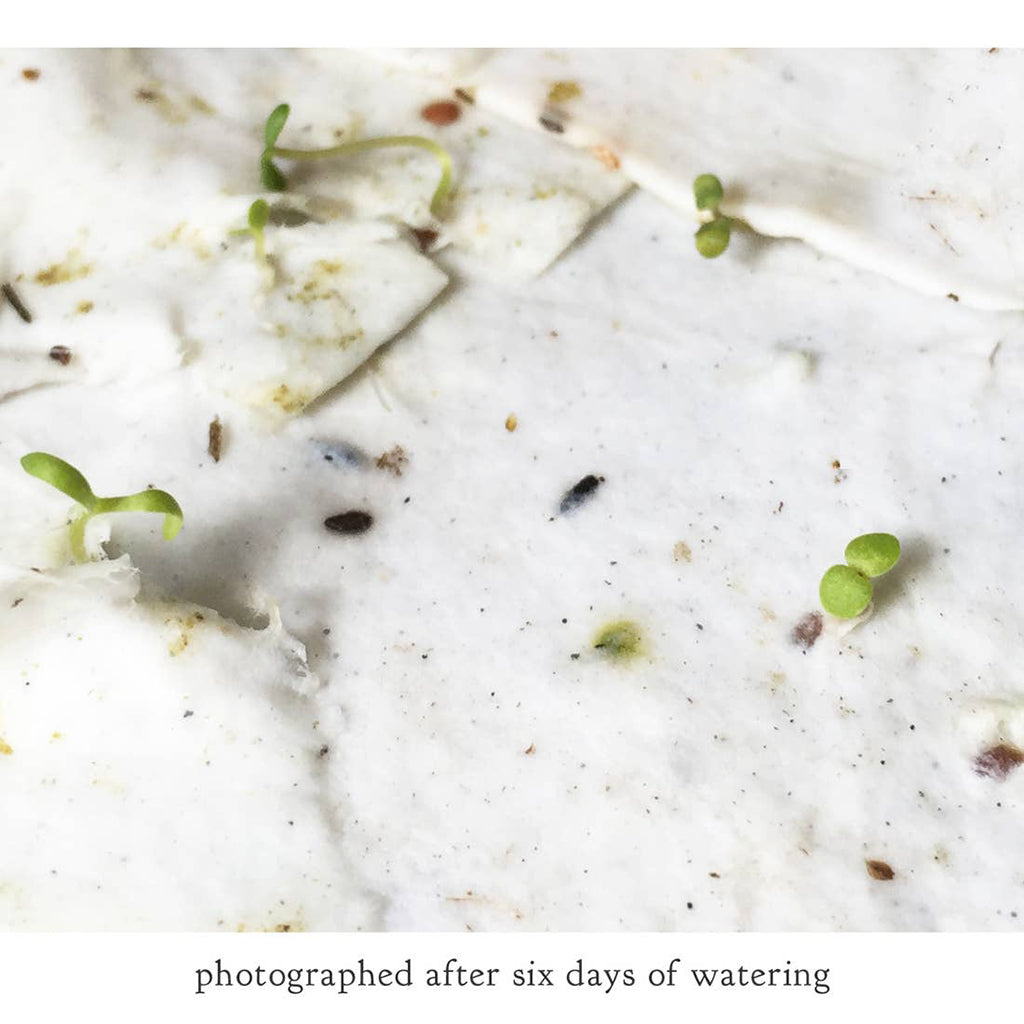 Ladybug Plantable Seeded Card
These greeting cards feature pen and watercolor drawings. These cards are printed on plantable post-consumer paper, which is embedded with wildflower seeds.
To plant the paper, cover it with 1/8" of soil in full to partial sun and keep moist until the seeds establish. The seeds include Bird's Eye, Clarkia, Black Eyed Susan, Sweet Alyssum, Catchfly and Snapdragon.
A2 size
4 1/4" x 5 1/2"
Blank interior
Comes with a kraft envelope
About The Bower Studio: Founded in 2011, The Bower Studio was named after the bowerbird, known for its beautiful nests that it decorates with colorful found objects. Combining Isa's background in design and Vincent's training as an herbalist the two artists sought to create functional artwork that encourages environmental stewardship. Their stationery and accessories are made by hand with eco-friendly materials. We hope that their products bring the beauty of the natural world into your home.