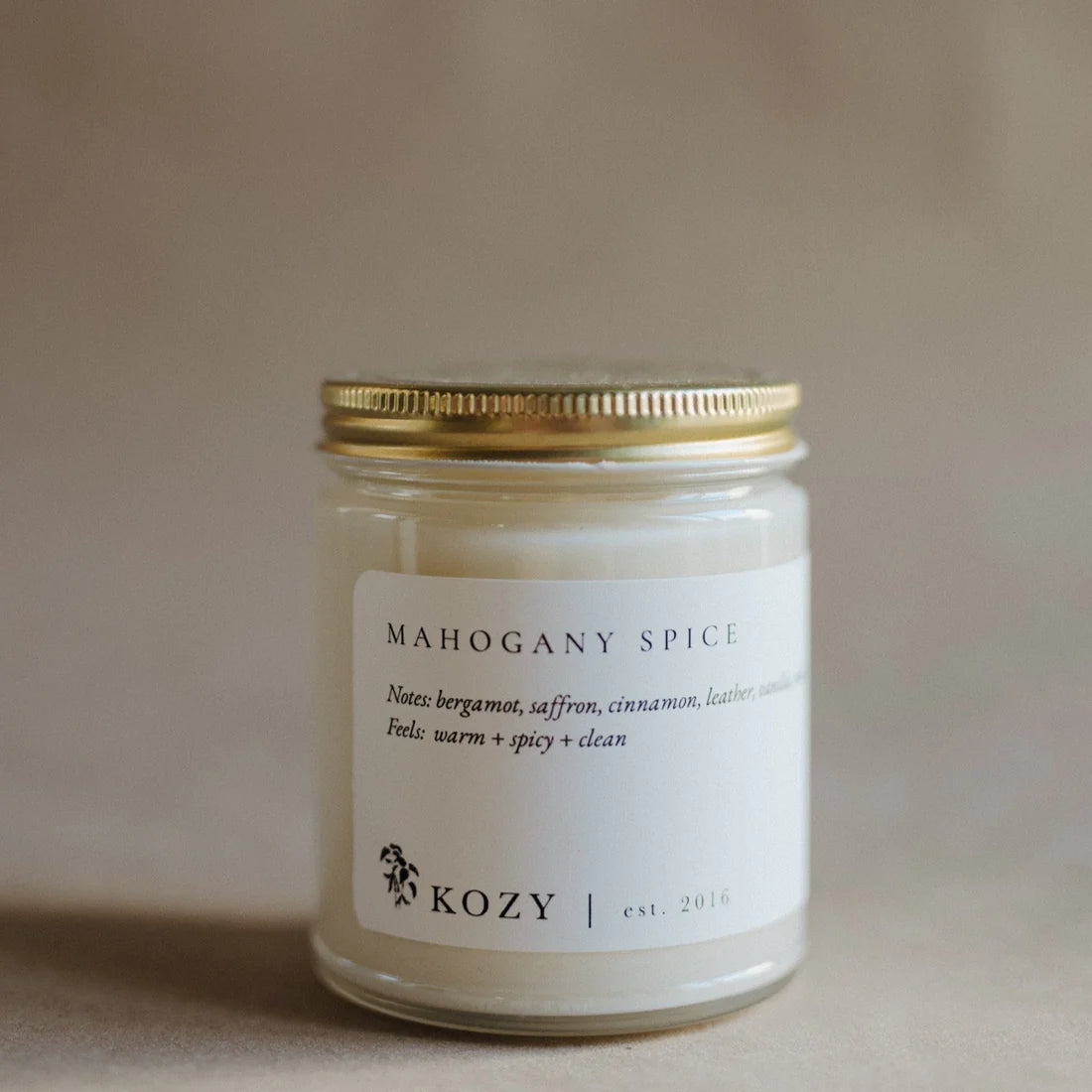 Mahogany Spice Soy Candle
The bright citrus of bergamot and grapefruit, play with dark saffron and fiery red pepper, while worn leather and smoky tobacco undertone sit below. A perfect balance of warm and clean.
Notes: bergamot, saffron, cinnamon, leather, vanilla, musk
Feels: warm, spicy, clean
Made with 100% natural soy wax domestically and ethically sourced
Phthalate/carcinogen/ paraben free fragrance oil infused with essential oils
Lead free cotton wick
9 oz burn time: 40-50 hours
Made in United States
About Kozy Kandles: Emily Gray started making candles in 2016 as a student-athlete and fell in love with her new hobby. Fast forward, she pursued to get her business marketing degree and took a leap of faith to pursue her candle business full time in the beginning of 2020.
Emily has a passion for curating natural affordable luxuries that can bring happiness to each home. She also has a passion for providing light in many other ways such as sharing her story regarding her mental health in hopes to inspire others. Kozy Kandles ultimate goal is to curate the coziest fragrances for each and every home to enjoy and share.
Kozy Kandles just opened their brick and mortar/workshop space in March 2021. You can find Emily pouring candles right in downtown New Albany, Indiana. All candles are made with natural soy wax and natural cotton wicks, along with phthalate free/toxin free/carcinogen free fragrance oils. Long lasting and clean burning candles are high on our priority list.