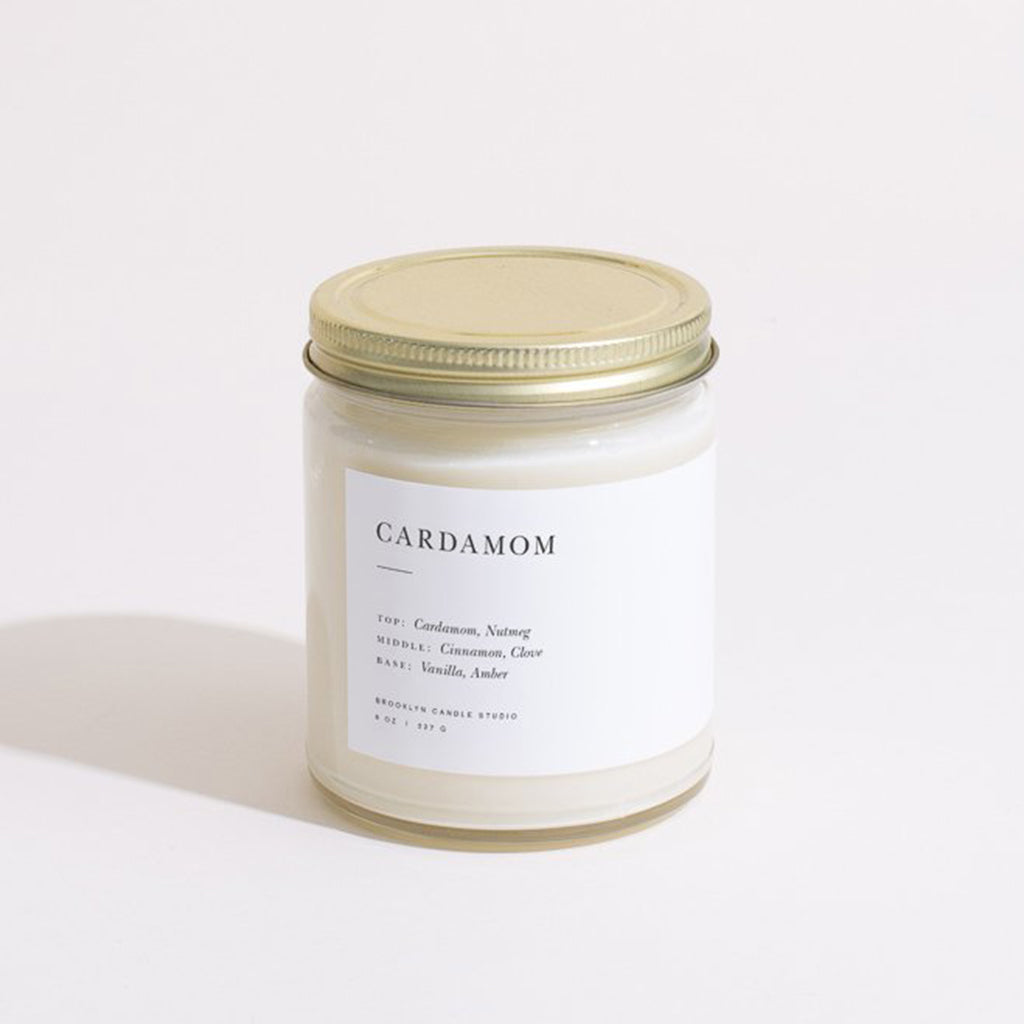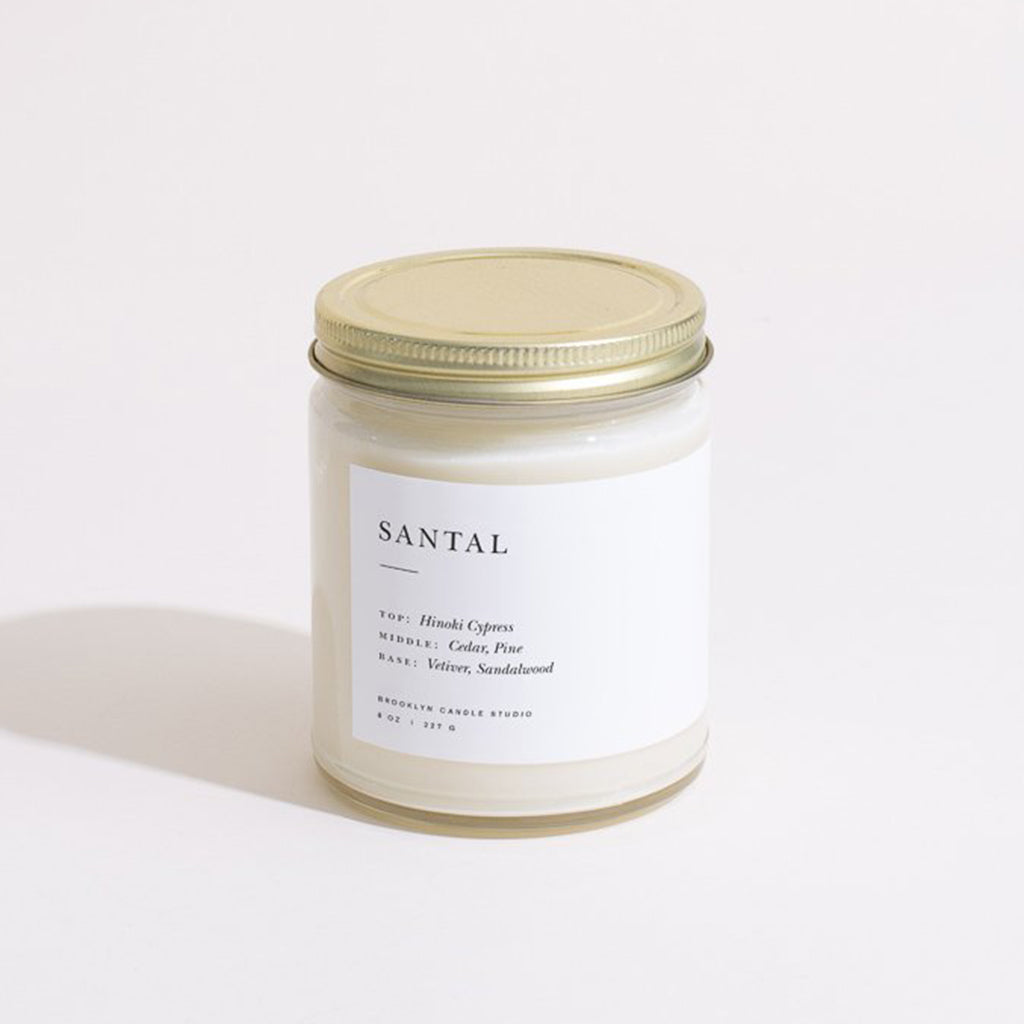 Minimalist Collection Candles
The Minimalist Collection features elegant straight sided clear glass jars with modern minimalist labels. Perfect next to a bud vase filled with freshly picked blooms or your prettiest succulent on a mantle, nightstand, or coffee table. The brushed gold lids instantly make your candle travel-friendly. 
Always trim wicks to 1/4 inch before lighting. The first time you light your candle, let it burn for 3-4 hours to allow the melted wax to reach the edge of the container to prevent your candle from tunneling. 
Made in Brooklyn, New York with 100% soy wax for an eco-friendly clean burn. Brooklyn Candle Studio uses lead-free cotton wicks and premium fragrance oils infused with essential oils. Their candles are vegan, cruelty-free, phthalate-free, and petroleum-free.
Diameter: 2.88 in

Height: 3.5 in

Net Wt: 7.5 oz

Burn time: Up to 50 hours
Scent Description: 
Fern + Moss: A scent for nature lovers inspired by the dewy and beautiful Fern Canyon in Northern California. Fern + Moss blends notes of sage and lavender with woodsy base notes of spruce and pine to capture the elusive aroma of the great outdoors. This fragrance oil is infused with natural sage, lavandin, and orange essential oils.
Cardamom: Notes of warm cardamom, clove, and nutmeg with a touch of citrus envelope you in a cozy cloud of spice and sophistication.
Santal: A sultry masculine blend of earth and woods. Hinoki Cypress floats above a rich heart of cedar and pine over a warm base of vetiver and sandalwood. 
Hinoki: From the Japanese cypress and has a rich citrus aroma. Notes of hinoki cypress, cashmere woods, and cedar leaf dance above a heart of orris, redwood bark, and cardamom grounded by base of sandalwood. Woodsy, deep, and calming, our take on Hinoki smells like a stroll in Kyoto after the rain.
Sunday Morning: Reminiscent of whiling away a Sunday morning at the local farmer's market, sifting through luscious fruits and freshly picked flowers. Top notes of pear and bergamot float above a heart of jasmine and gardenia with a heady base of amber woods.