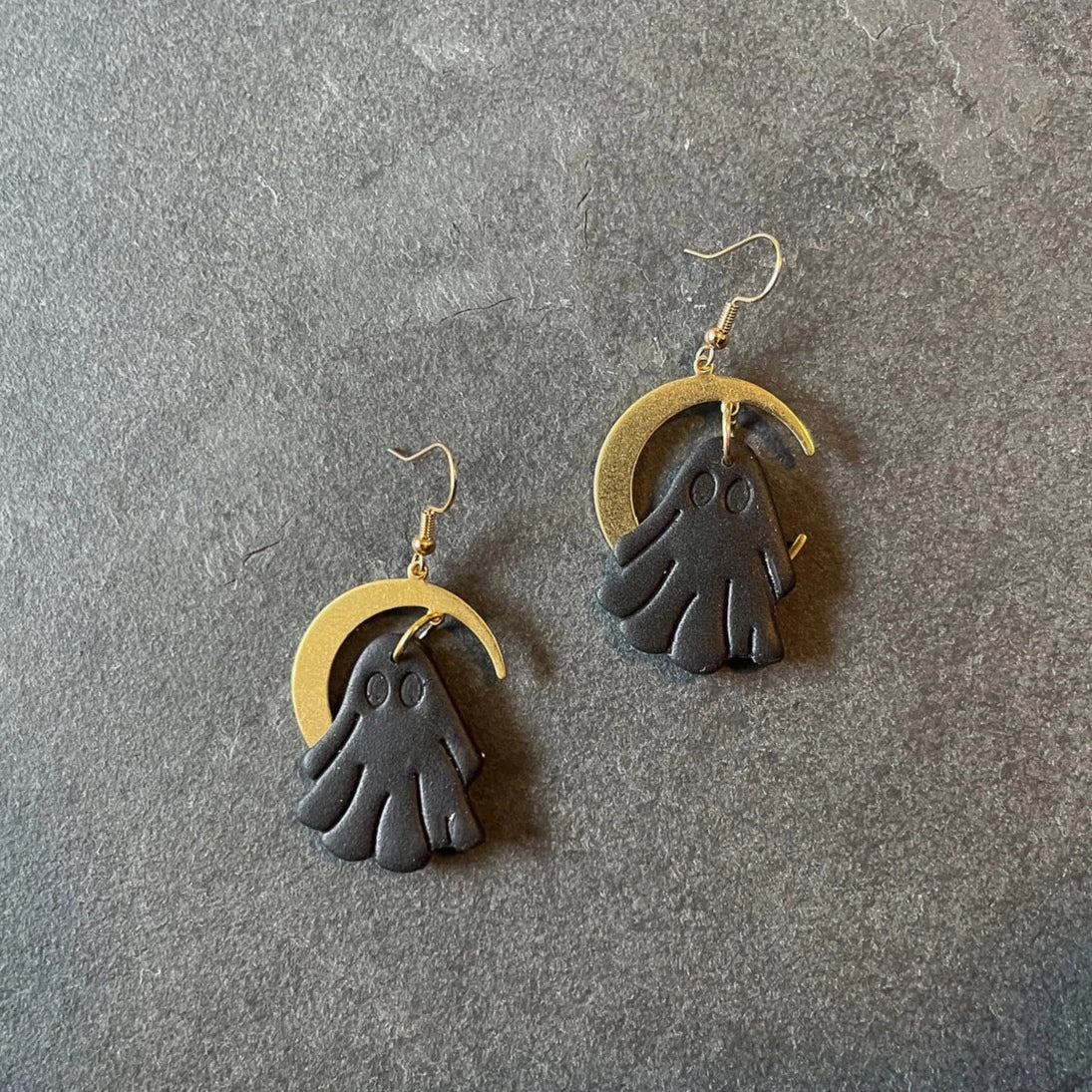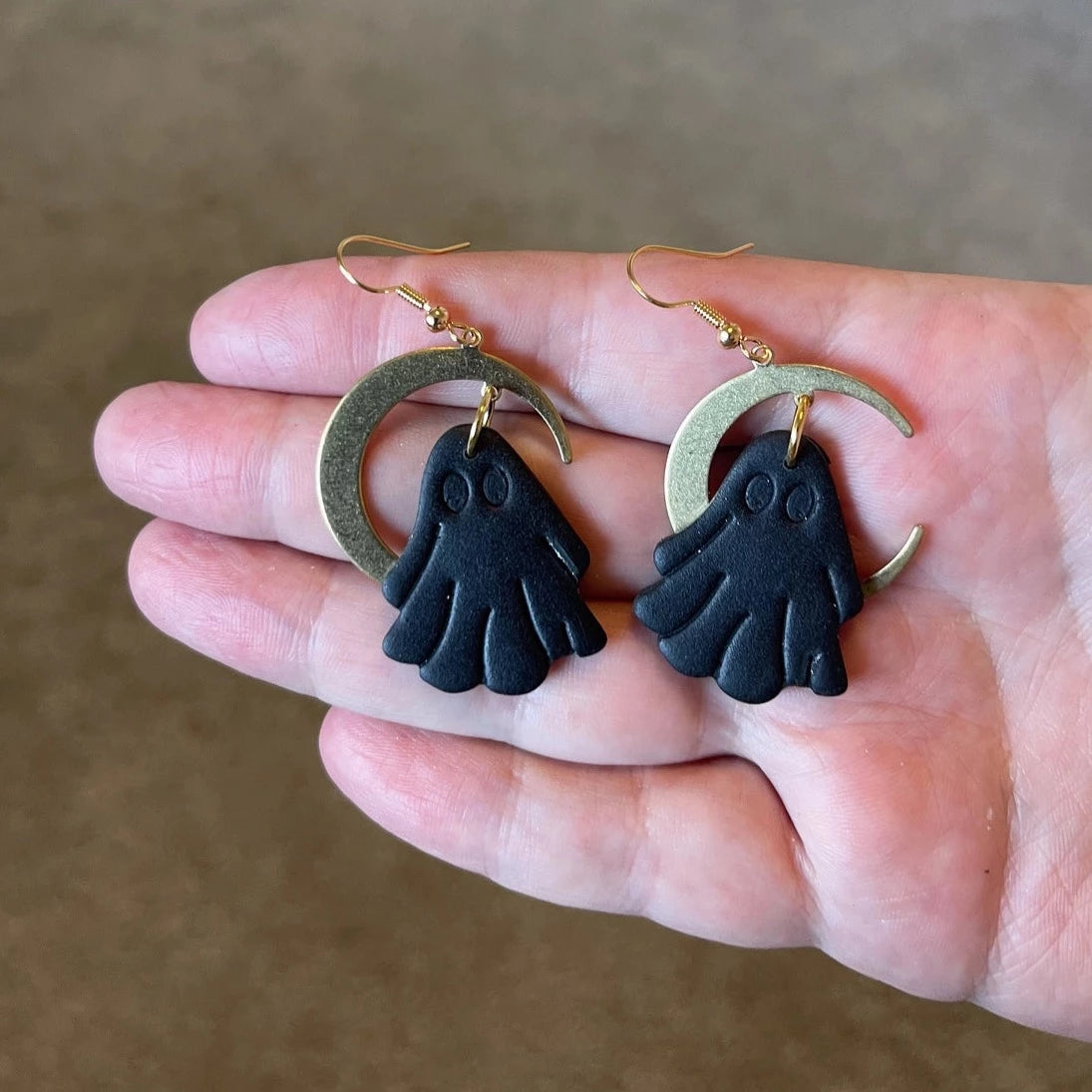 Introducing our bewitching moonlit ghost earrings, the perfect accessory for those seeking a touch of enchantment. These captivating ghost earrings feature a celestial moon design, adding an element of mystique to your witchy-inspired style.
Handcrafted with meticulous attention to detail, these earrings showcase delicate ghostly figures gracefully adorned with shimmering moon accents. Crafted from high-quality materials, these witchy earrings exude an air of intrigue and make a statement wherever you go.
Whether you're attending a moonlit gathering or embracing your inner enchantress, these ghost earrings will enhance your mystical charm. Embrace the magic of the night and let these ethereal earrings accompany you on your spellbinding journey.