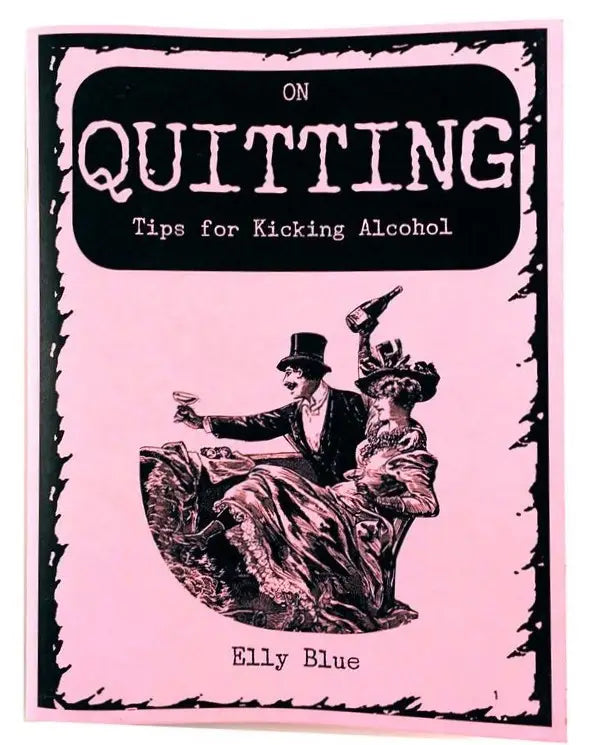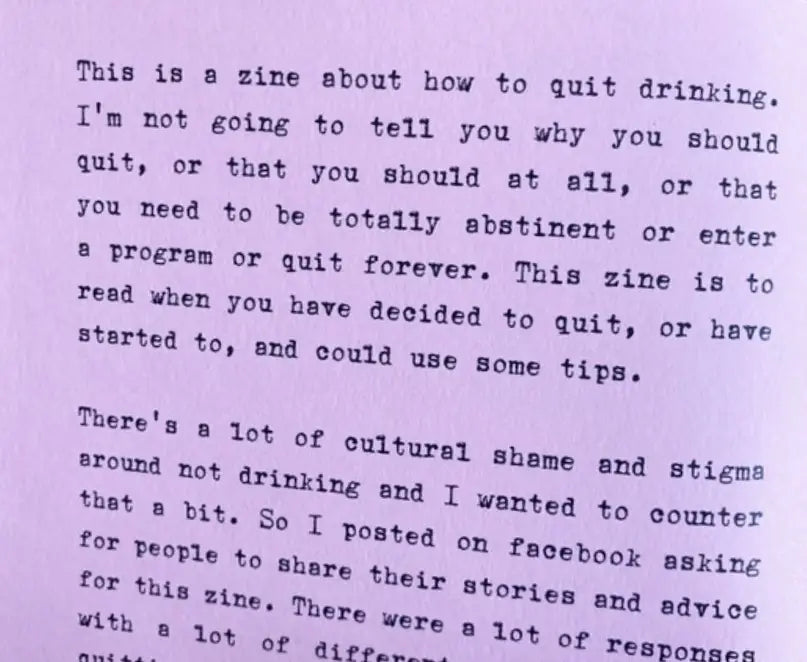 On Quitting: Tips for Kicking Alcohol
Zine / pamphlet. Published by Microcosm!
Alcohol plagues a lot of people, and if you've decided you no longer want it to plague you, this handy little zine is here to help. Elly Blue challenges the uncool stigma around living dry and offers tips on quitting drinking for good. You'll be guided through the whole process, from why you want to quit in the first place to getting support to reshaping your health and outlook and beyond. No need to go through this tough process without some help!