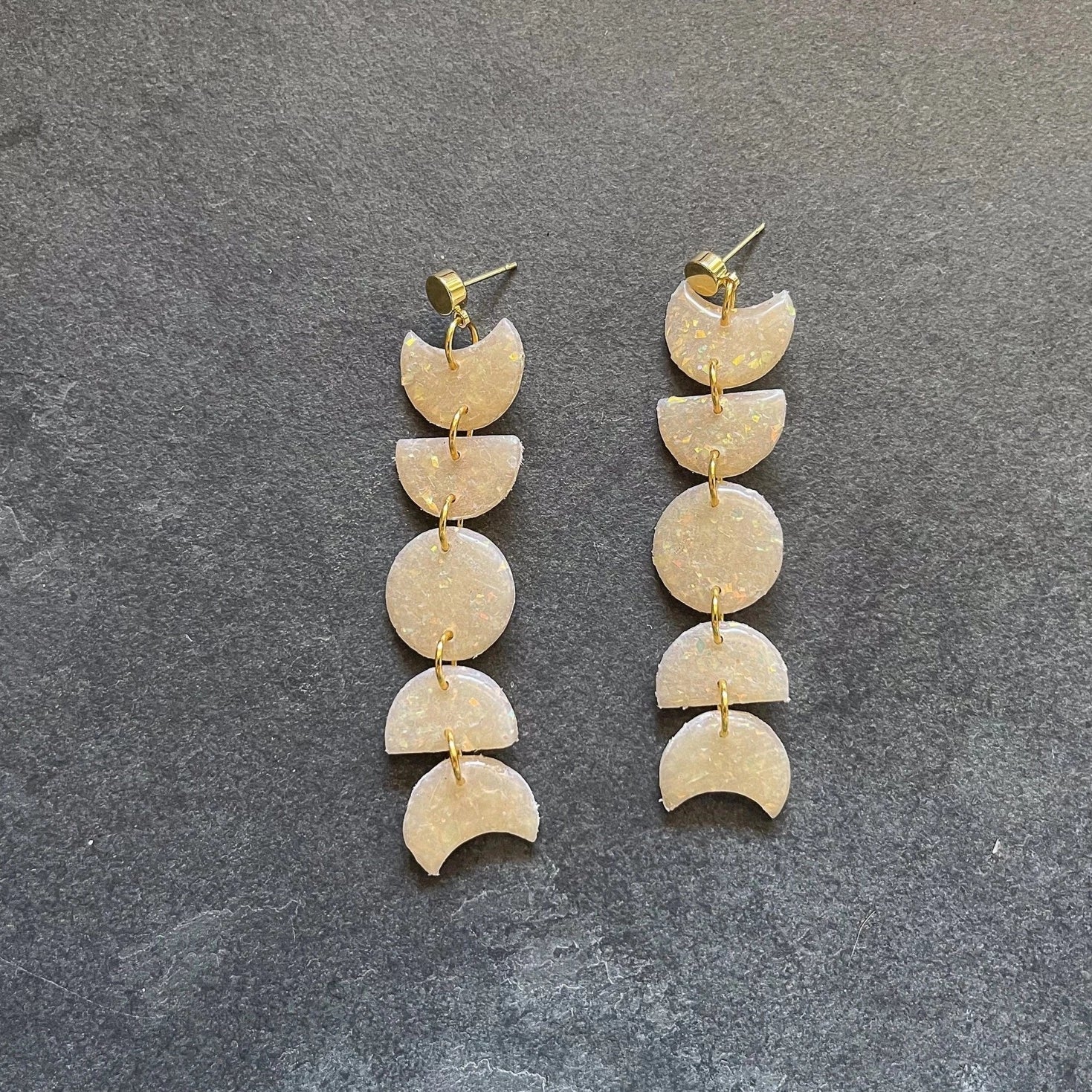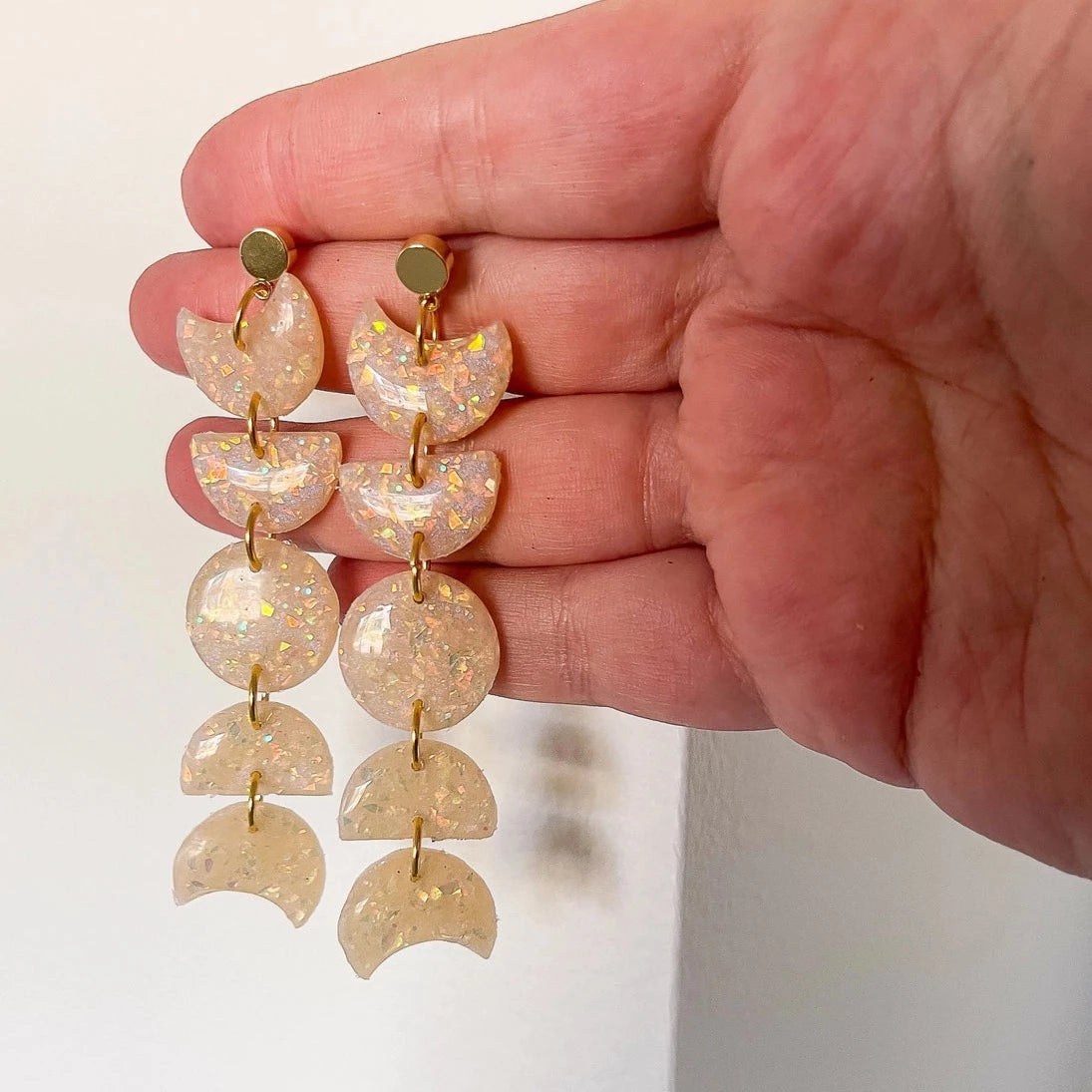 Introducing these exquisite opal and gold moon phase earrings, the perfect blend of celestial elegance and boho charm. These opulent earrings feature translucent opal polymer clay in the shape of a crescent moon, creating a mesmerizing celestial effect.
With their enchanting moon design, these opal and gold earrings capture the mystique and allure of the lunar cycle, making them an ideal accessory for those seeking a touch of celestial magic. Crafted with attention to detail and a bohemian flair, these moon phase earrings evoke a sense of wanderlust and free-spirited style.
Adorn your ears with these opal and gold moon earrings and embrace the celestial beauty that will surely turn heads and evoke envy. Perfect for boho enthusiasts and moon lovers alike, these earrings are a must-have addition to your jewelry collection.