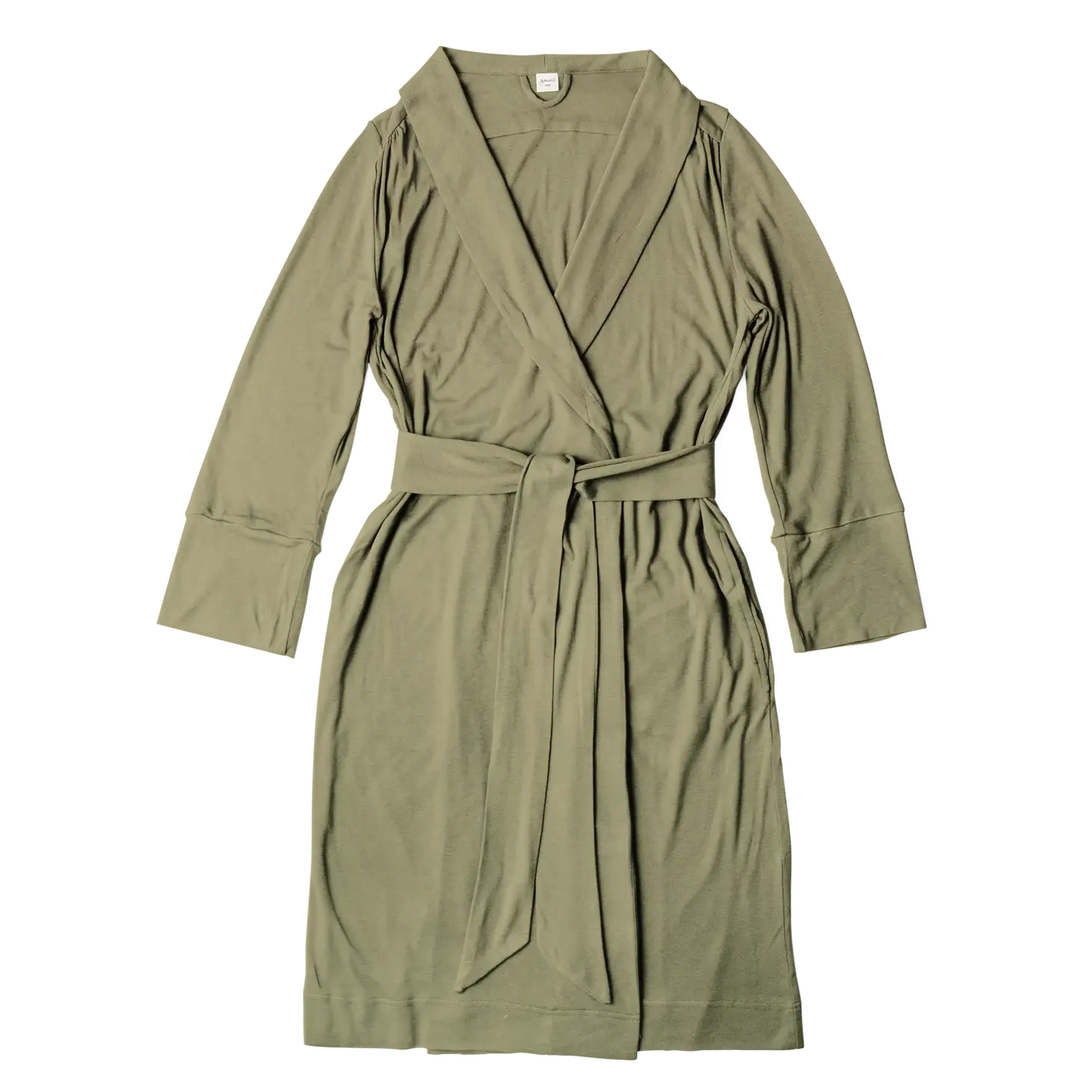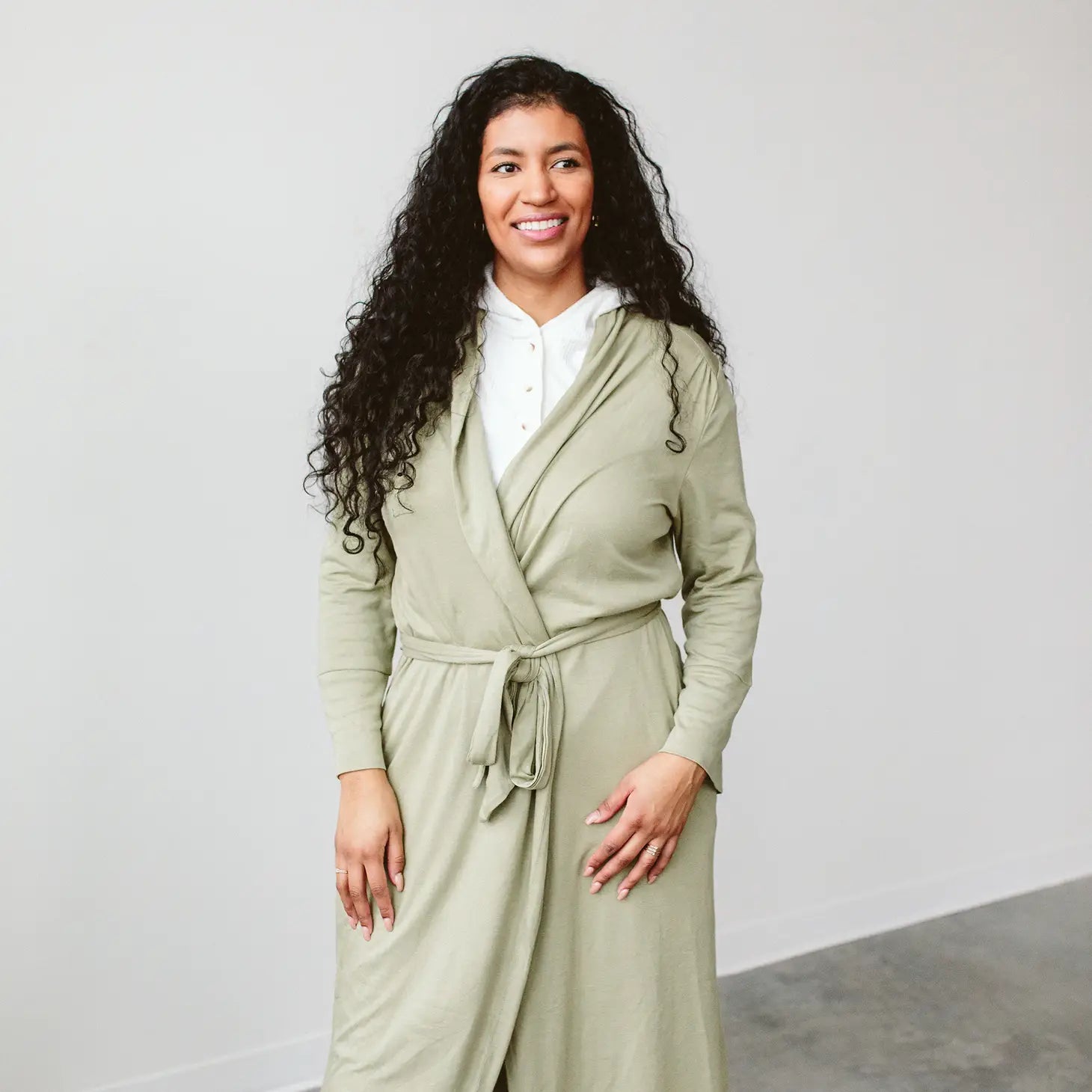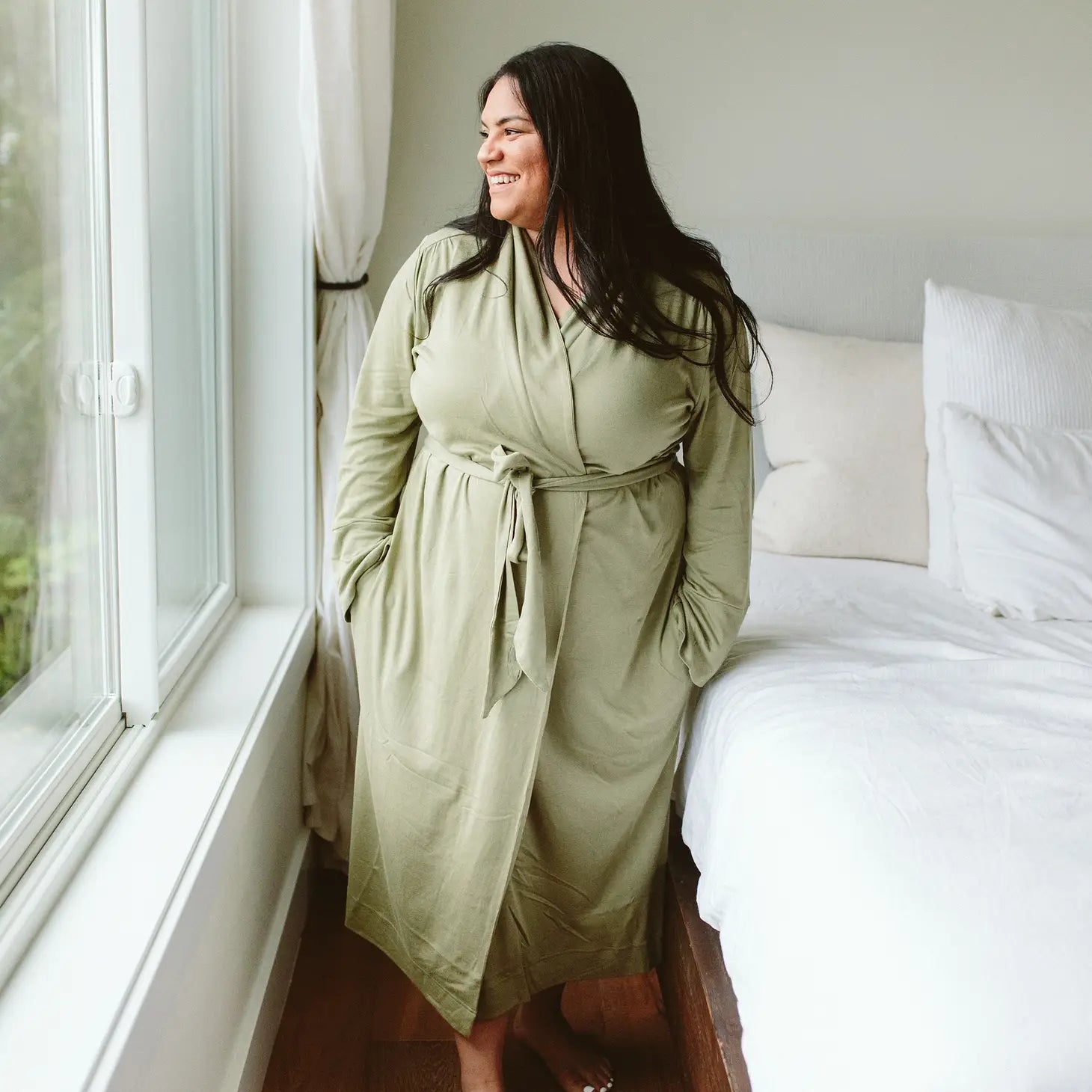 Organic Cotton + Bamboo Robe
The perfect cozy robe to live in. 3/4 length hem, wrist length sleeves and pockets to keep all the things you need to keep close. The waist tie is sewn into the robe so you will never lose it.
Fabric: 70% viscose bamboo / 30% organic cotton
Fits true to size.