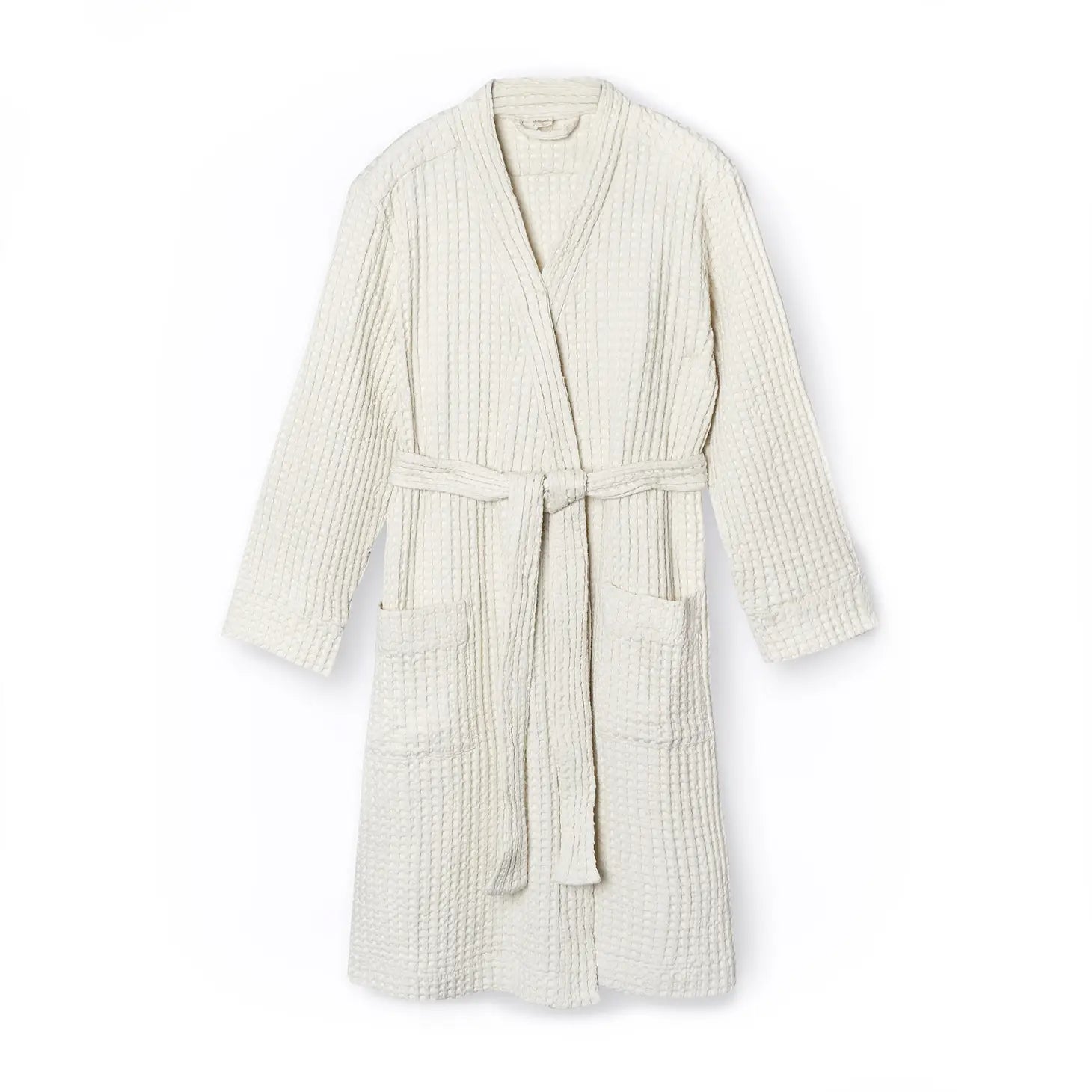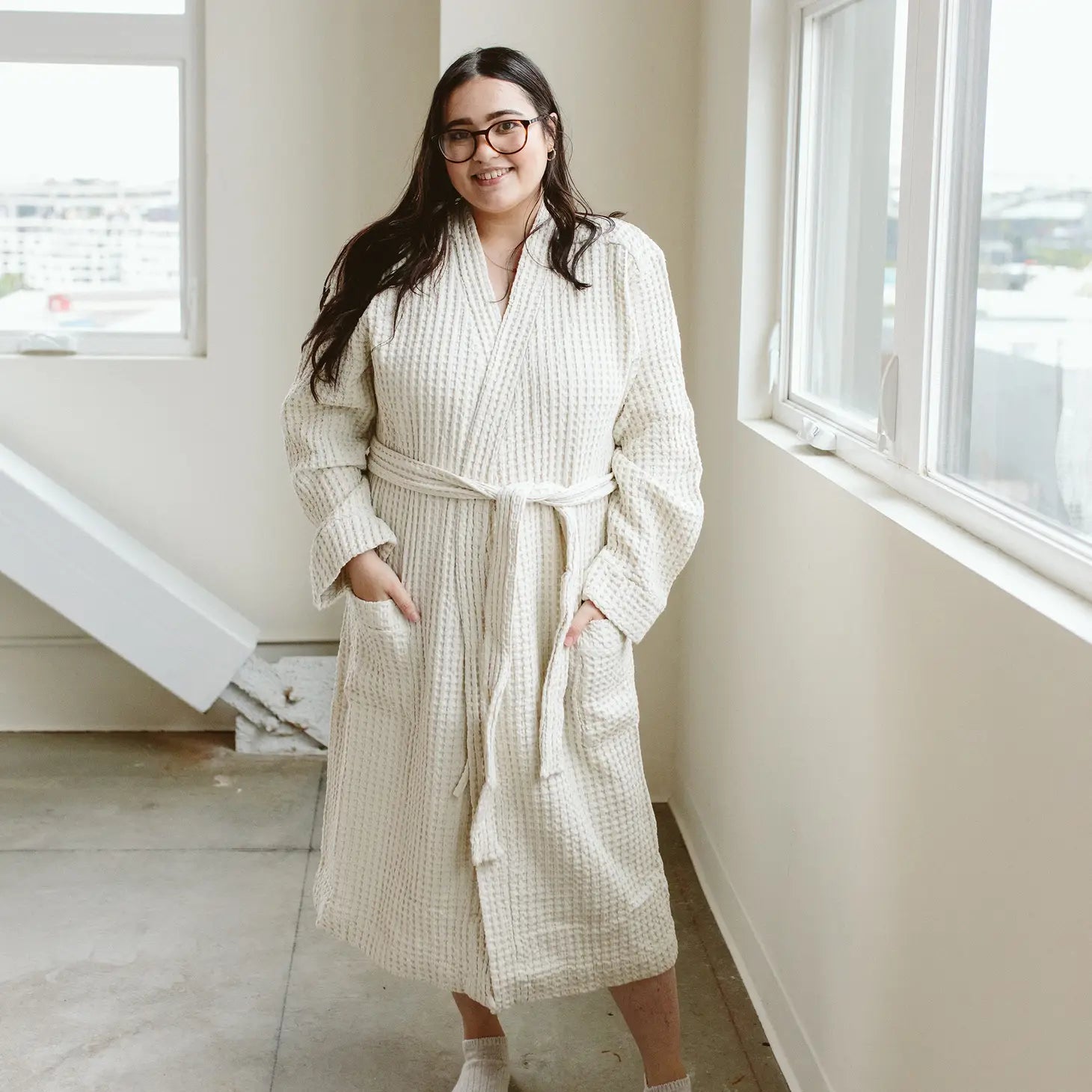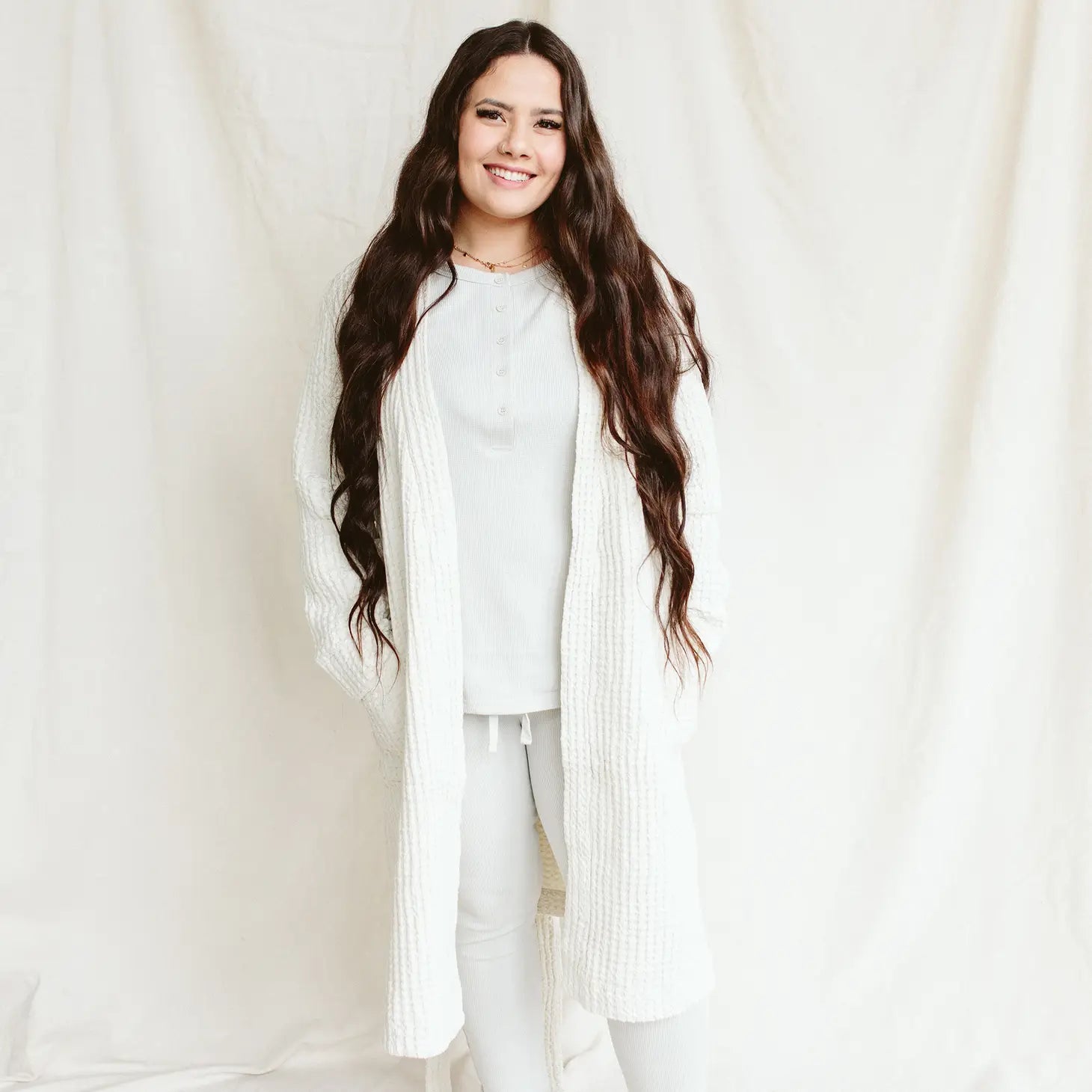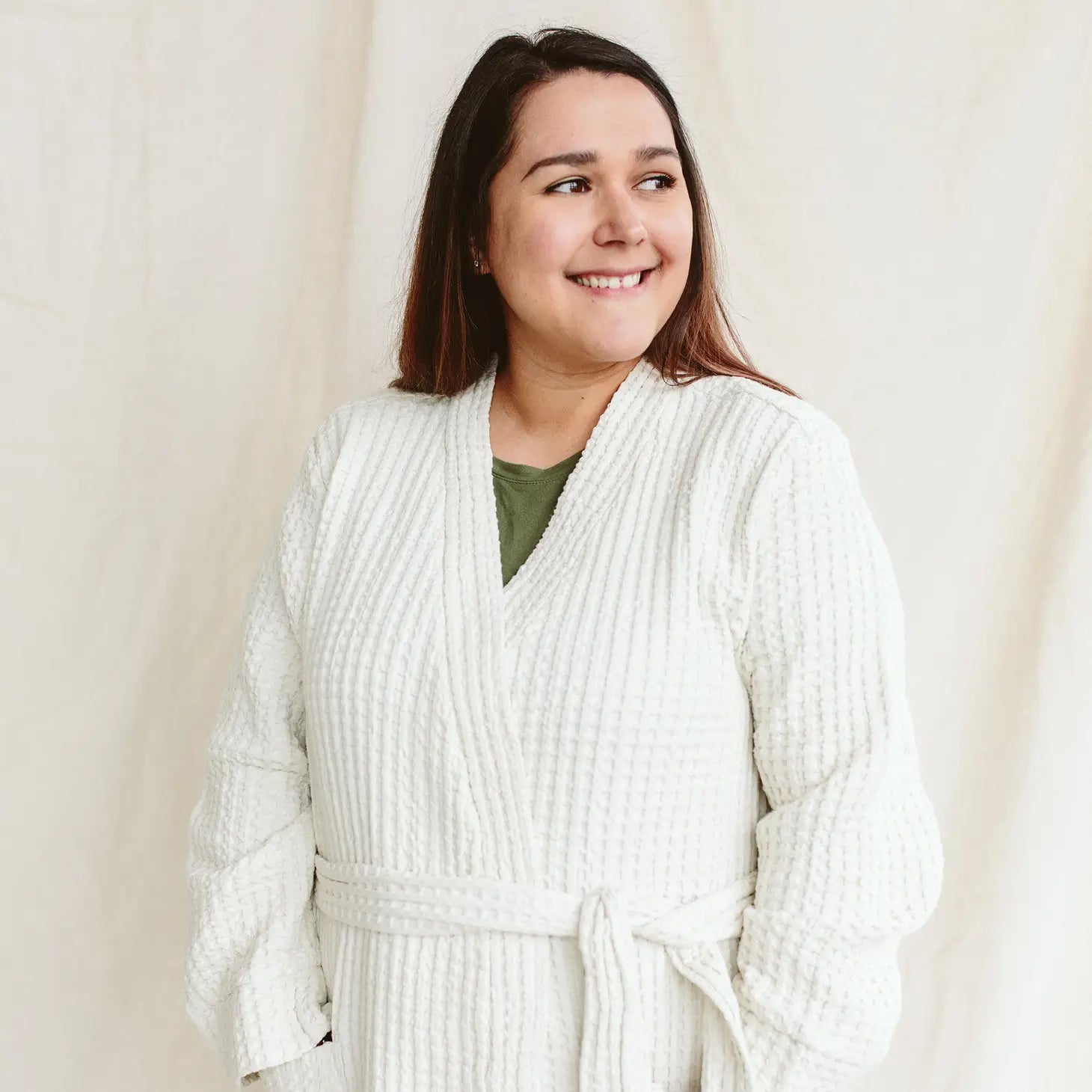 Organic Cotton Waffle Robe
These robes are made for you: every size, every stage, every season.
With 100% cotton waffle fabric created to add a textured, breathable, and cozy touch to all those precious moments. Designed a little shorter in length for an easy fit as you chase after your on-the-move babes.
Organic, breathable, sustainable fabric The cotton waffle fabric made for a gentle, textured touch! Thoughtfully crafted and designed for sensitive skin, while remaining functional for the bright adventure of every day!