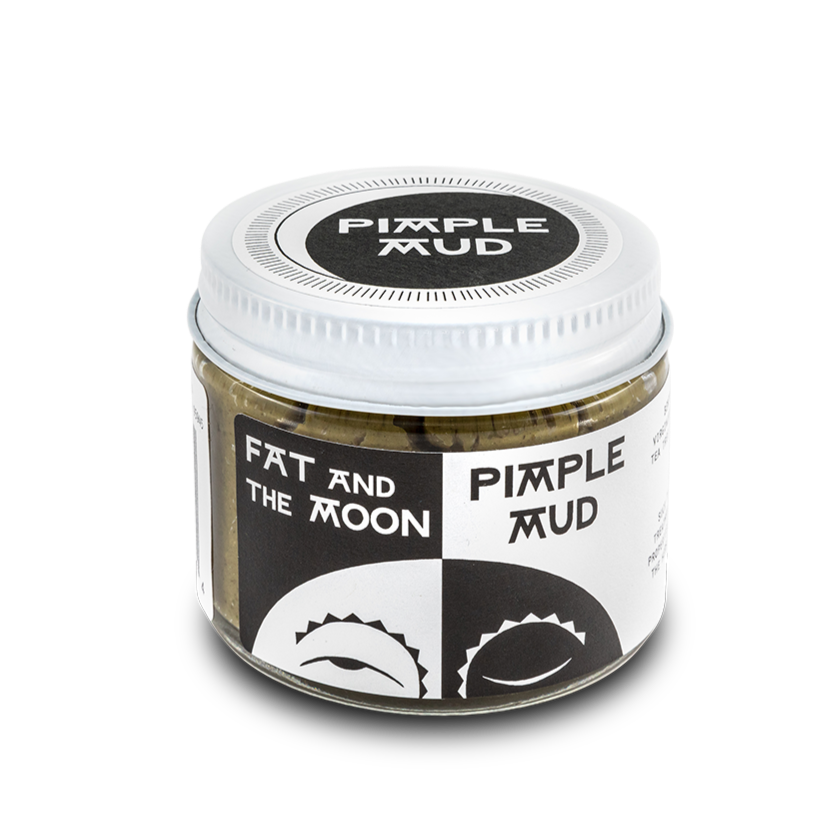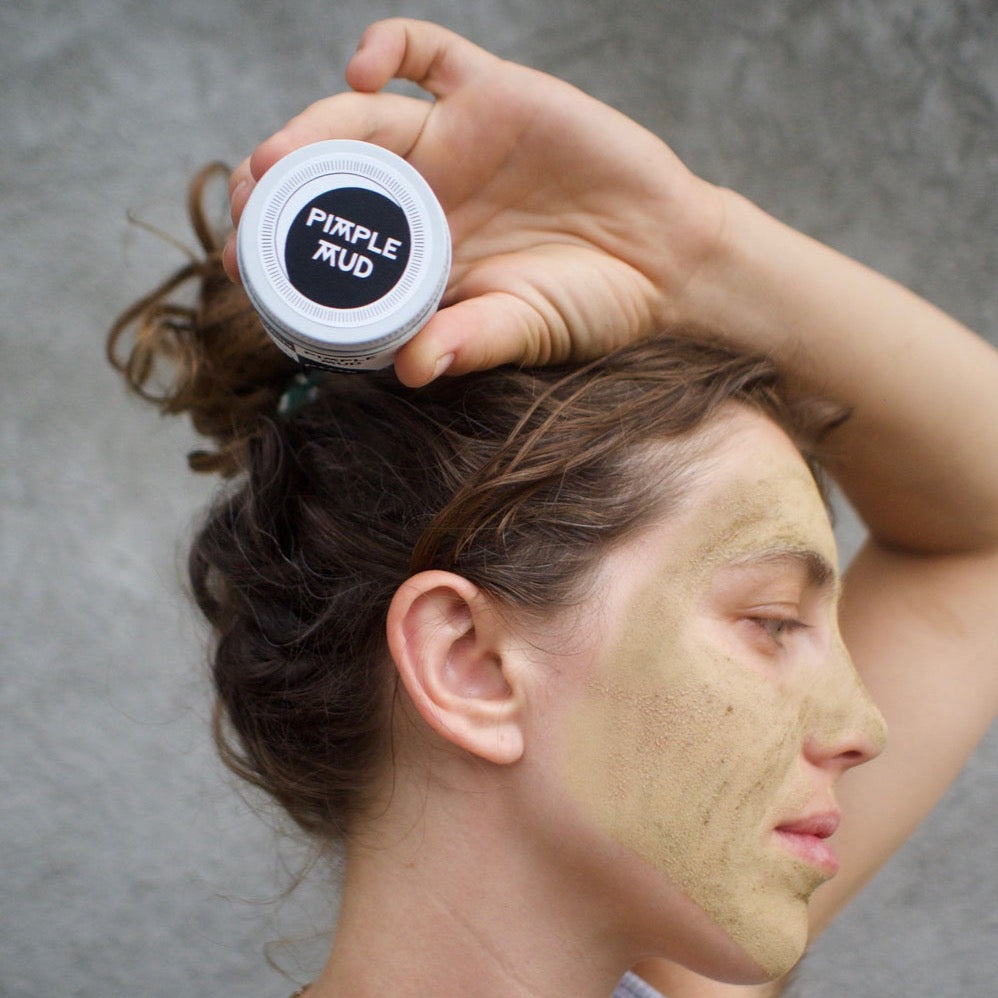 Bentonite clay draws out impurities deep in pores while stimulating skin healing circulation. Witch Hazel extract clarifies and astringes alongside microbe balancing Tea Tree, and Goldenseal. Get herbal on those pimples.
No need to attack our face with harsh chemicals which usually ends up making things worse for our skin AND our environment. Better to hone in on the breakout and use the drawing properties that occur naturally in plants and clay.

COVEN TIP! Fat and the Moon's Pimple Mud is great to apply to splinters, too!
2 fl oz
Apply to that pimple and let the mud dry, then rinse off. Use as a spot treatment or full mask.
Lasts 6 months. Store in a cool and dry place. These products are organic and freshly made-to-order skin food. We do not use toxins that make things last forever.
Ingredients: Bentonite Clay, Witch Hazel Extract (Hamamelis virginiana)*, Goldenseal Root (Hydrastis canadensis)*, Tea Tree Essential Oil (Melaleuca alternifolia)*, Willow Bark Extract (Salix alba)*

*Organic
^Ethically & Safely Wildcrafted