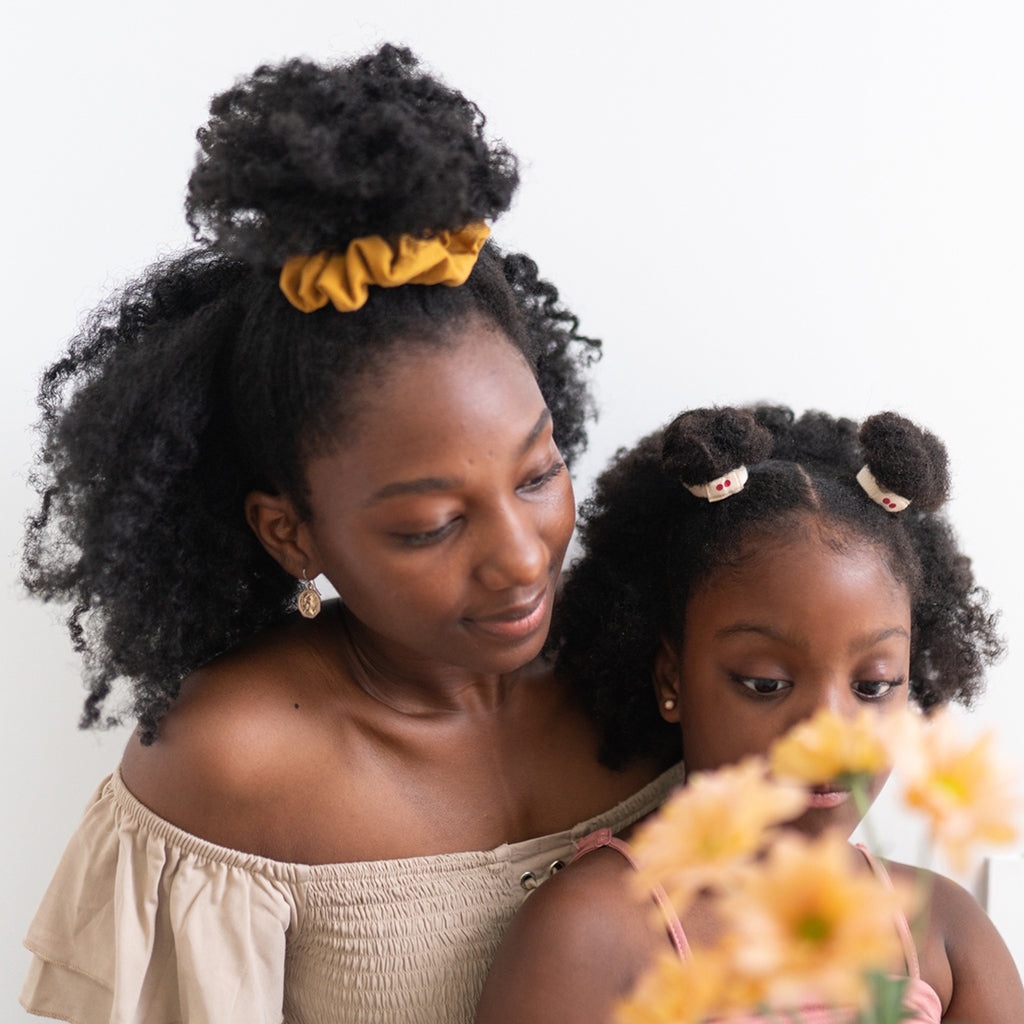 While they may have been inspired by scrunchies of the eighties, these 100% fair trade, plastic-free and biodegradable scrunchies are truly a product of the twenty-twenties. Accountable to people and planet at every stage of their life cycle, they are a waste-free solution built for a generation that expects better. 
Kooshoo has truly modernized the Scrunchie category. As well as being the first 100% Fair trade, plastic-free, organic and zero waste Scrunchies in the world, they also perform better than the scrunchies of yesteryear. Made of a silky soft organic cotton outer that is gentle and breathable in your hair while KOOSHOO's world-renowned plastic-free hair ties act as the inner elastic, ensuring an all-day, all-comfort hold. Just the right amount of scrunch provides volume and flair.
This pack contains a 2-pack of the cutest KOOSHOO color combinations. Colors included are Black/Olive, Blush/Walnut, Gold/Sand, and Moon/Shadow.

Made in India