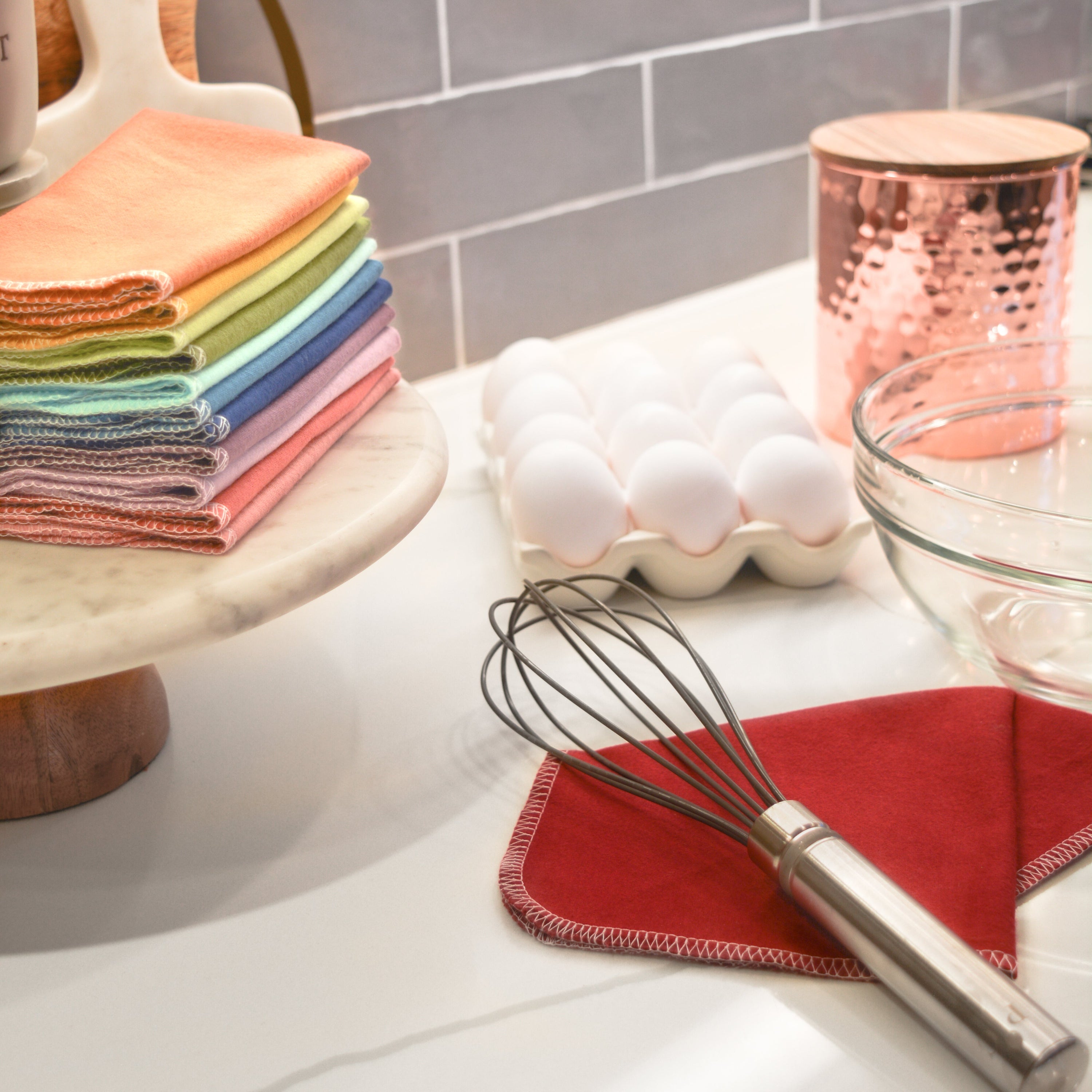 Reusable UNpaper Towels + Roll
This listing includes:
12 UNpaper® Towels
Rolled on Kraft Paper Tube
Available in a random assortment of fun prints.
UNpaper® Towels will be pre-rolled on cardboard tube with this listing. Use with most Paper Towel Holders. 
Size is 12"x10" (about double the size as the cloth wipes!).
Towels are single ply 100% cotton flannel. Edges are serged for durability and to prevent fraying.
Absorbency is increased after the first few washes and will shrink just enough to be the perfect size for your holder. 
The UNpaper® Towels naturally cling together, making it easy to roll them up on the dowel without the need for snaps. 
Made by Marley's Monsters in Eugene, Oregon