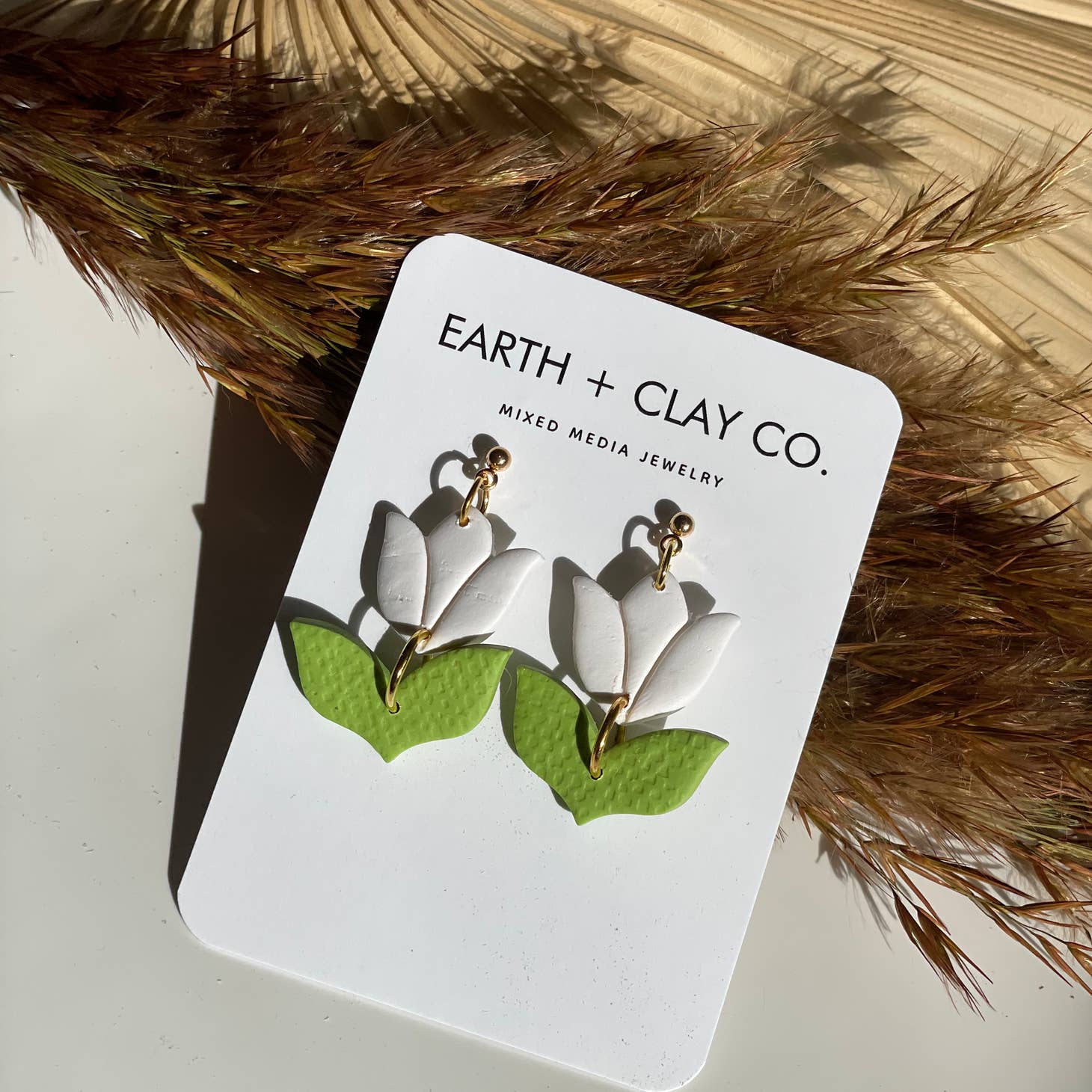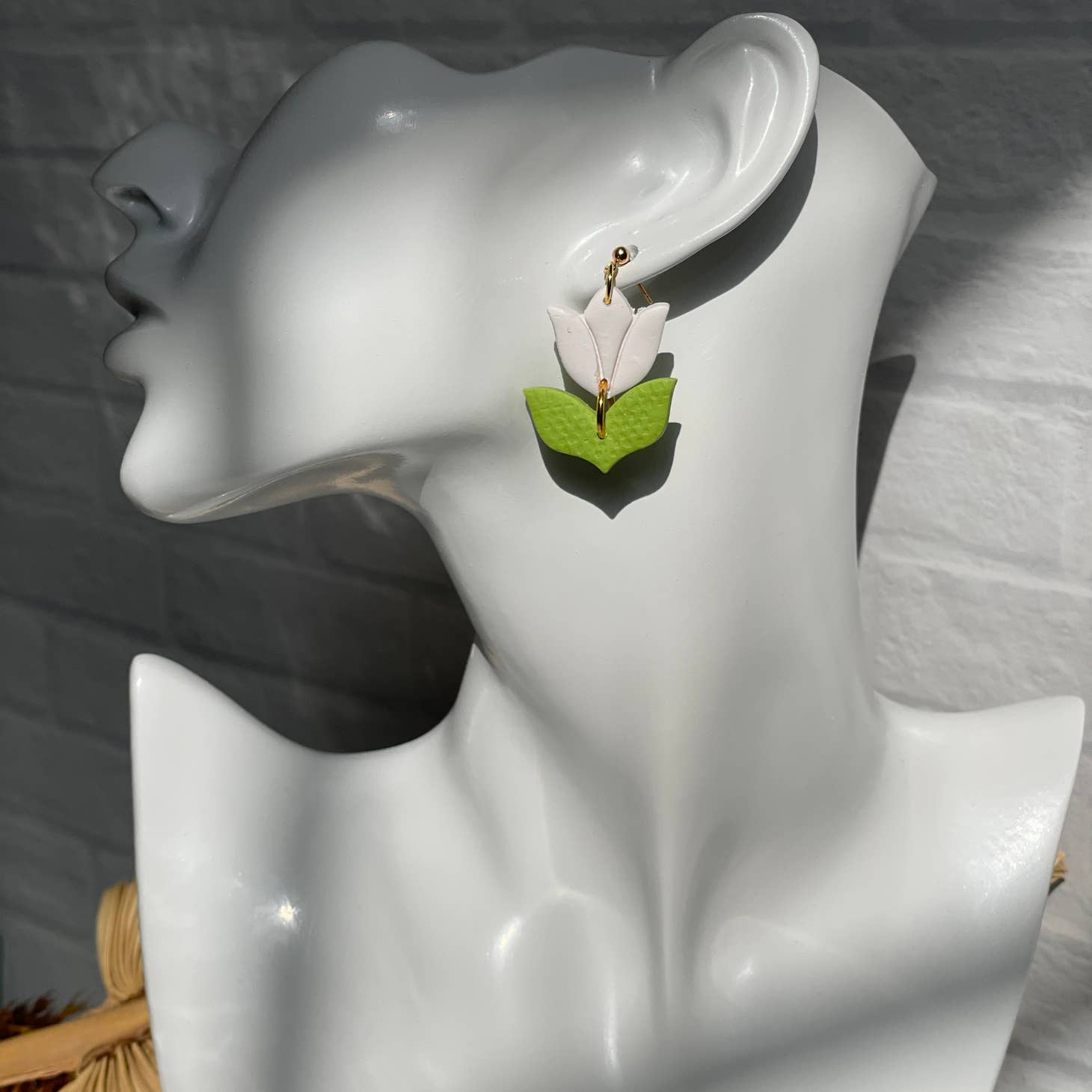 Spring Tulip Clay Earrings
Small tulip flowers made from clay! Perfect for spring.
Hypoallergenic, nickel free and lightweight 
Length 1.5"
About Earth + Clay Co.: Made To Empower. Earth + Clay Collective began in 2019 by San Diego Pastry Chef, Toni Pettis in a small extended stay hotel in Palm Springs, CA. After quitting her job in Texas, she packed up her car and drove to San Diego to find inspiration and a new beginning. In an effort to regroup and pull herself out of a mental funk she settled into a quaint hotel which just so happened to have a small oven and all the architectural inspiration she could have dreamed of. There, in that tiny oven hundreds of earrings were made. The whole room was covered in clay and dust from sanding. The housekeepers and guests were lined up outside of her room to see what was happening. That day, she gave 100 pairs away to every woman who walked by. She felt empowered, seen and invigorated watching everyone trying the earrings on and expressing how beautiful they made them feel was just the burst of confidence she needed to launch what is now Earth + Clay Collective. Toni is also an avid mental health advocate. Struggling with Bipolar Depression and debilitating anxiety herself (and no insurance at that time), she used her first $200 to pay for her therapy. Now, she shares that with others by donating a percentage monthly to NAMI, (The National Alliance on Mental Illness) in hopes to end the stigma around mental and behavioral disorders.