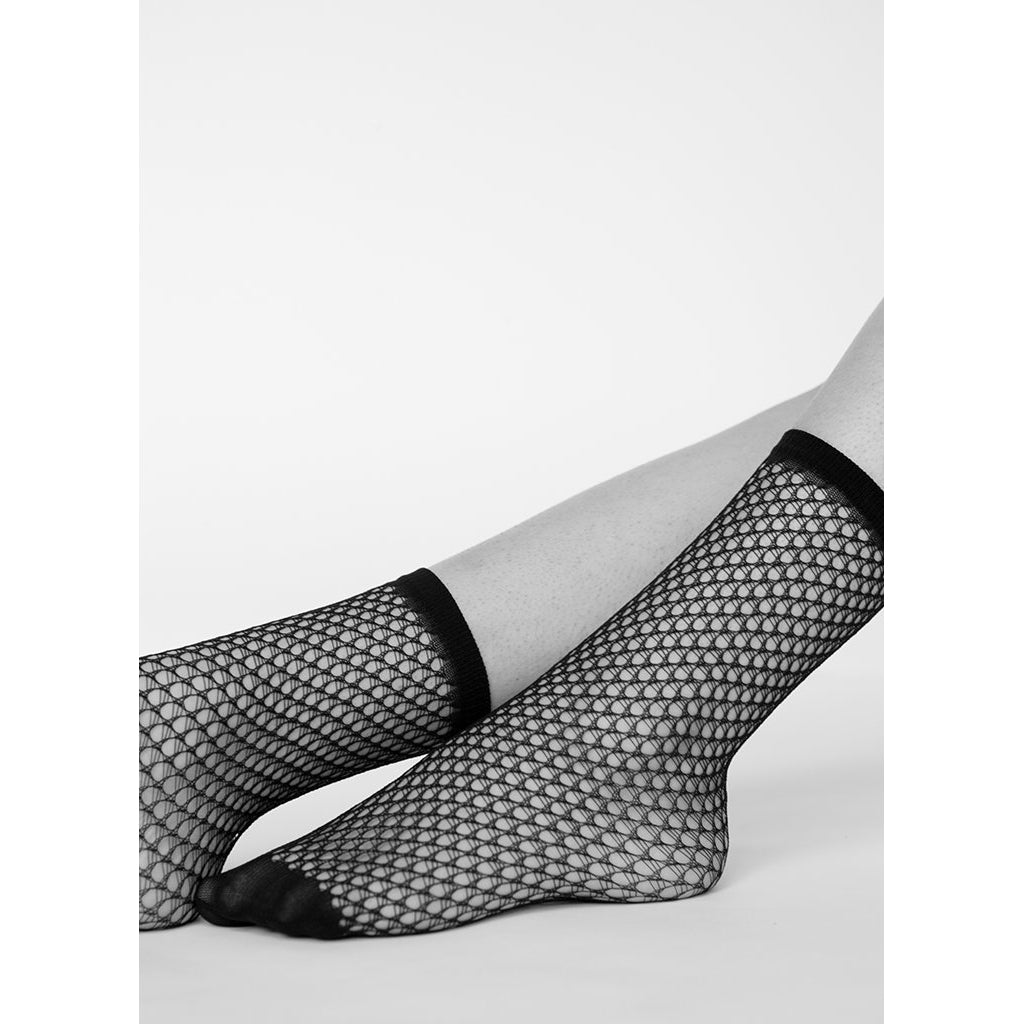 A fresh take on the classic fishnet sock, Vera net ankle socks are sexy as much as they are sustainable. They are knitted using Nilit® ecocide recycled yarn and designed with a soft elastic for the perfect fit. Available in black and wine, perfect to spice up any outfit year-round.
Material: 95% recycled polyamide, 5% elastane.
Swedish Stockings is the only sustainable hosiery brand in the world, who's mission is to change and influence the entire industry by eliminating waste and being environmentally conscious. They combine sustainability, quality and great design, to produce a product of excellent caliber and durability. 
Every pair of Swedish Stockings is: 
Made from recycled materials or organic natural fibers
Knitted in 3D for an optimal fitting and texture
Knitted with flat seams
Knitted with a comfortable waistband
Produced in a solar powered factory
Produced from sustainable materials
Produced using water that is purified before it goes back in the ground
Produced in a zero waste factory. 
On top of all these benefits, every Salix Intimates customer is automatically enrolled in Swedish Stockings' recycling program! Bring any pair of your old, ripped stockings (FROM ANY BRAND) and we will return them to Swedish Stockings Headquarters, free of charge, who will in turn recycle your old hosiery into filler material in fibre glass tanks for oil and grease traps, in the commercial industry. These tanks are extremely hard wearing and last a long time, which is an amazing use of discarded pantyhose! Glamorous, no. Sustainable, yes! As long as they don't end up in a landfill - Swedish Stockings, committed to cleaning up the whole industry.
Plus, your donation will earn you a gift from us at Salix Intimates, contact hello@salixintimates.com for more information!