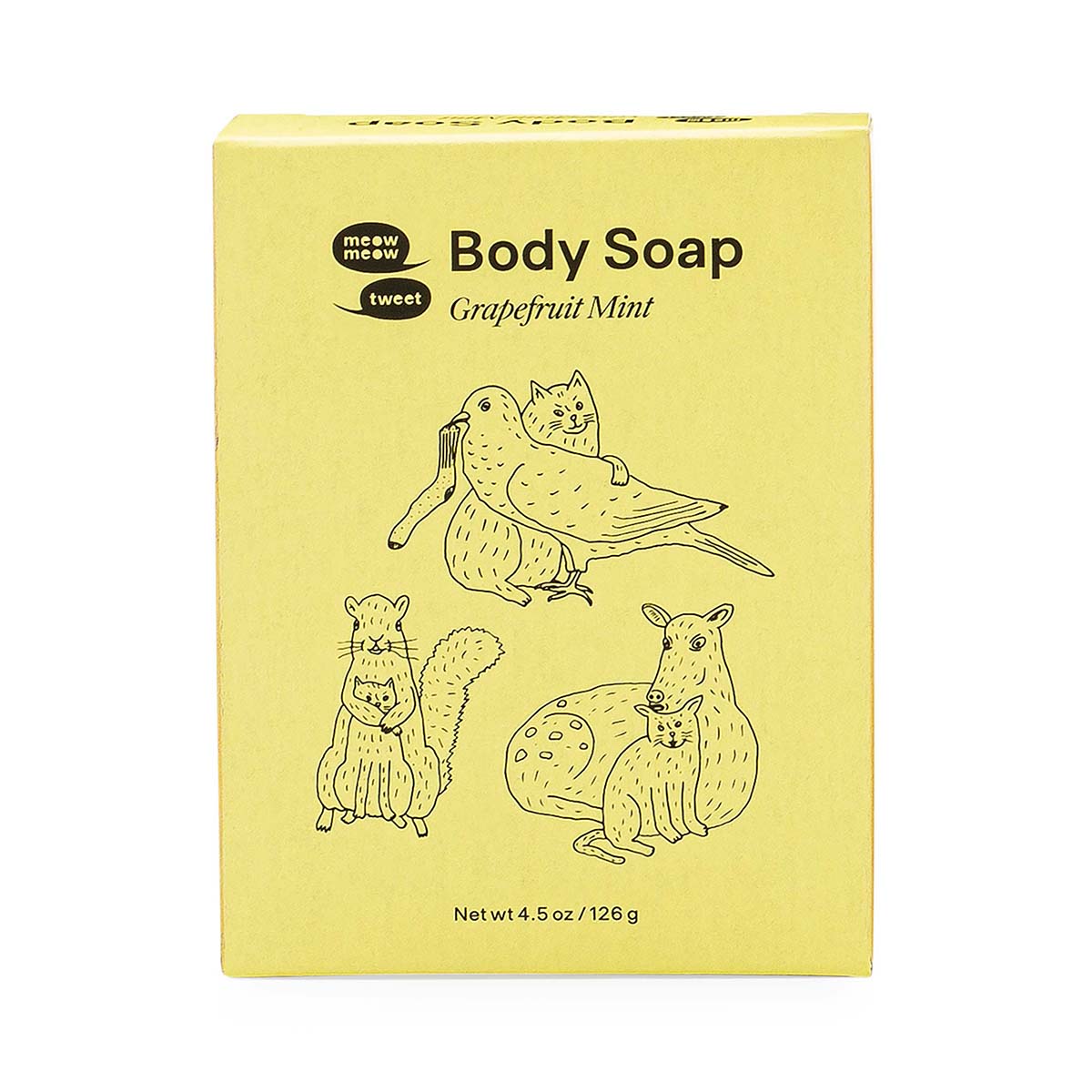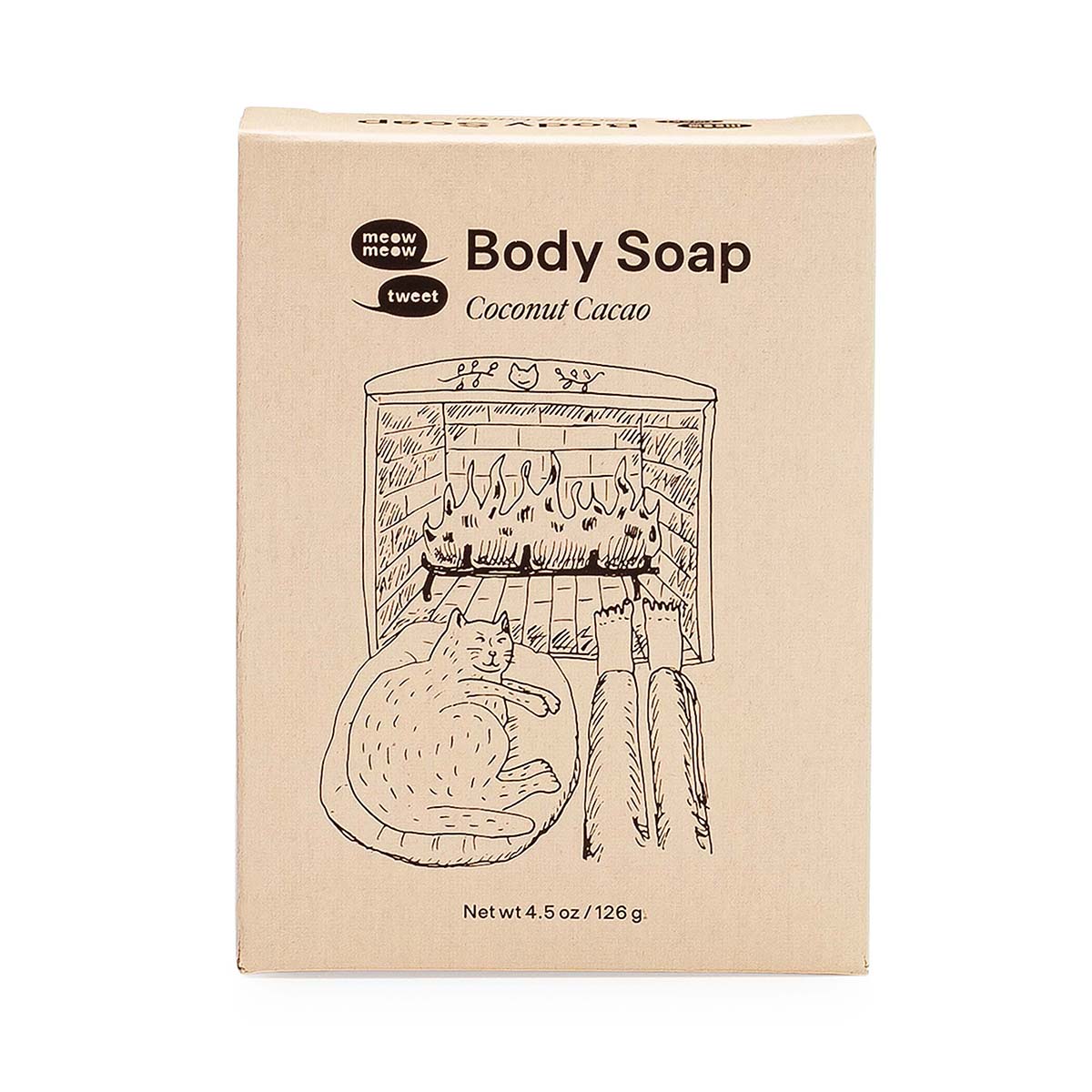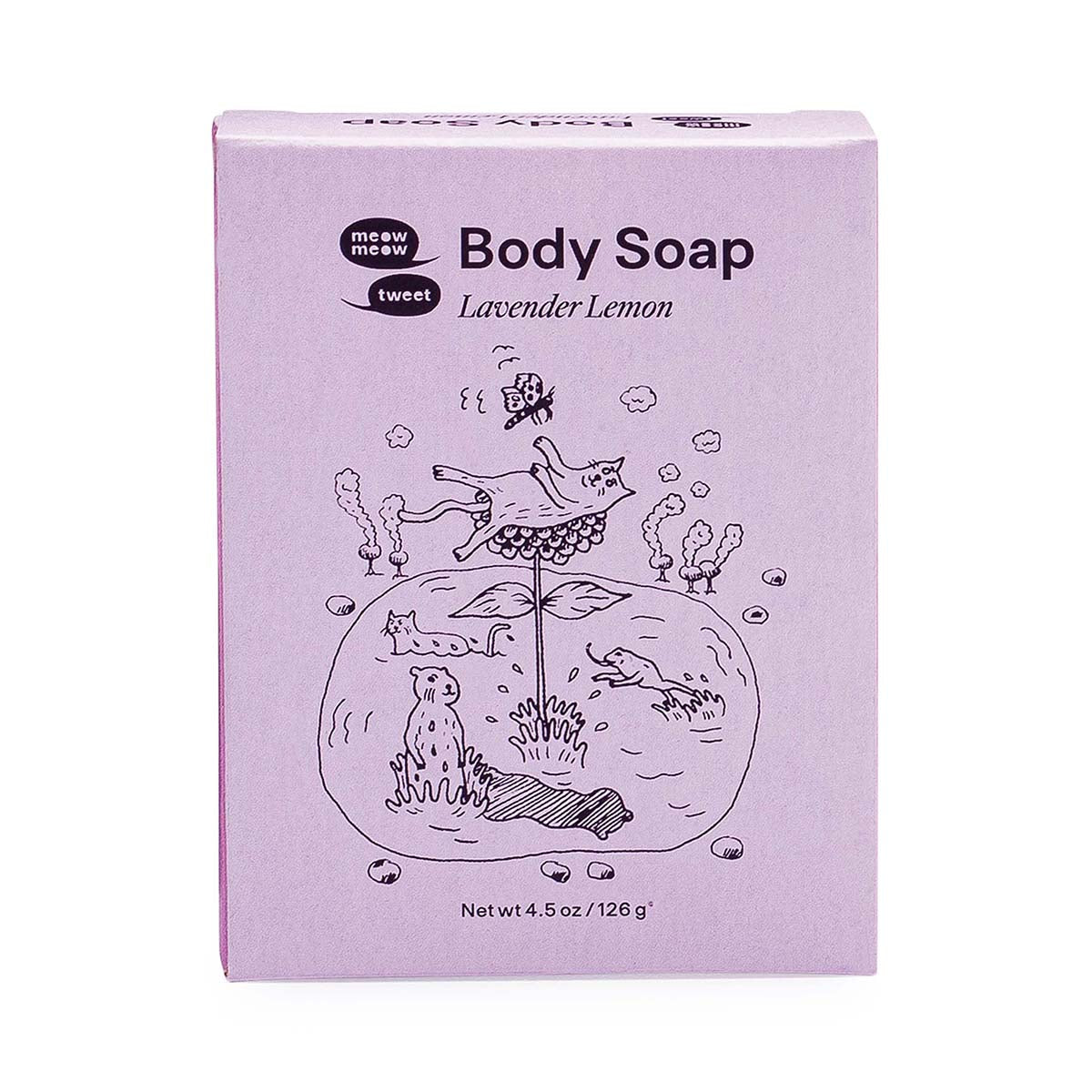 Meow Meow Tweet's Body Soap is the perfect addition to your zero waste collection. Vegan, plastic free, fair trade, organic and all natural. 
comes in a 4.5 oz recyclable paper box
Scents:
Grapefruit Mint: Cool and uplifting with a gentle, refreshing scrub.


A cool, fresh and subtle soap with the crisp, invigorating scent of grapefruit complimented with a sweet peppermint finish and gently exfoliating mint leaves.

Coconut Cacao: Soothing and moisturizing with a gentle lather.


Warm, sweet cocoa butter and subtle, creamy coconut milk create a super gentle body bar with zero essential oils. This bar is very moisturizing and perfect for babies and those with sensitive and easily irritated skin.

Lavender Lemon: Calming and sweet with a fresh lemon peel scrub.

For lavender enthusiasts, this fragrant and moisturizing soap has traces of lemon to tone and soothe your skin.