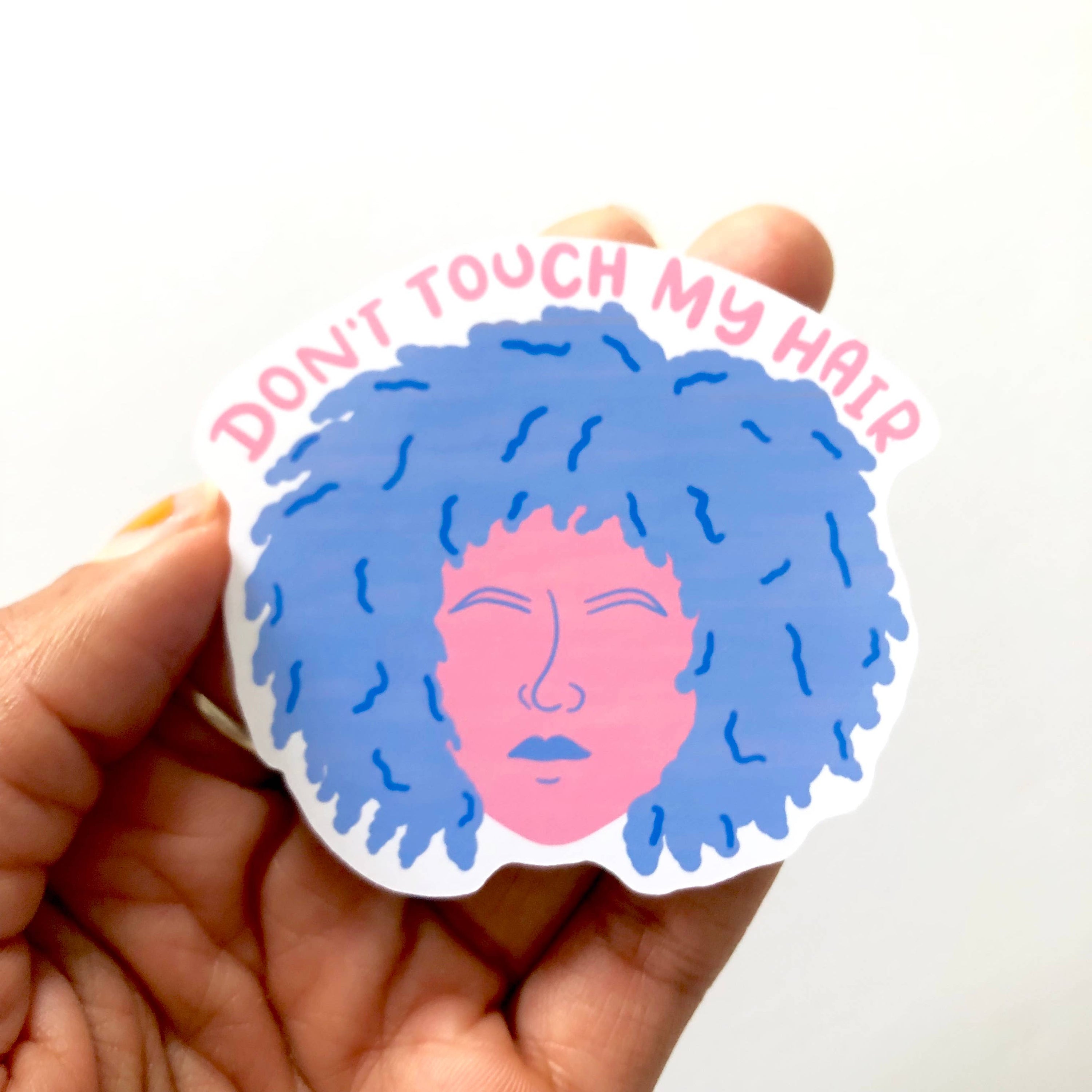 Don't Touch My Hair Sticker
The perfect sticker for the natural/curly hair people who subtly not so subtly want to tell people to not touch their hair. 
• Includes one (1) sticker
• Sticker measures approx. 2.7" x 3" inches
• Printed on durable, matte, weatherproof, easy to peel and apply sticker paper. *NOT WATERPROOF*. 
• Keep in mind, colors on screen may vary. 
• These stickers are handmade, minor differences may occur between each item.
• Each sticker comes in a cellophane bag.
About Siyo Boutique: Hi, I'm Tyler! Growing up I would create handmade greeting cards and gifts for family members (and they would pretend to like them). I also got into plenty of trouble for my sassy, obscene mouth. Now, as a grown "adult", it's safe to say that not much has changed! So I decided to put my sarcastic, witty sense of humor to good use and open up Siyo Boutique! When I create my cards, I want people to chuckle and shake their heads at the corniness. I love seeing people give naughty cards to their partners and say exactly what they are thinking to the people in their lives. My goal is to bring smiles to everyone around the world! Siyo tells it like it is.