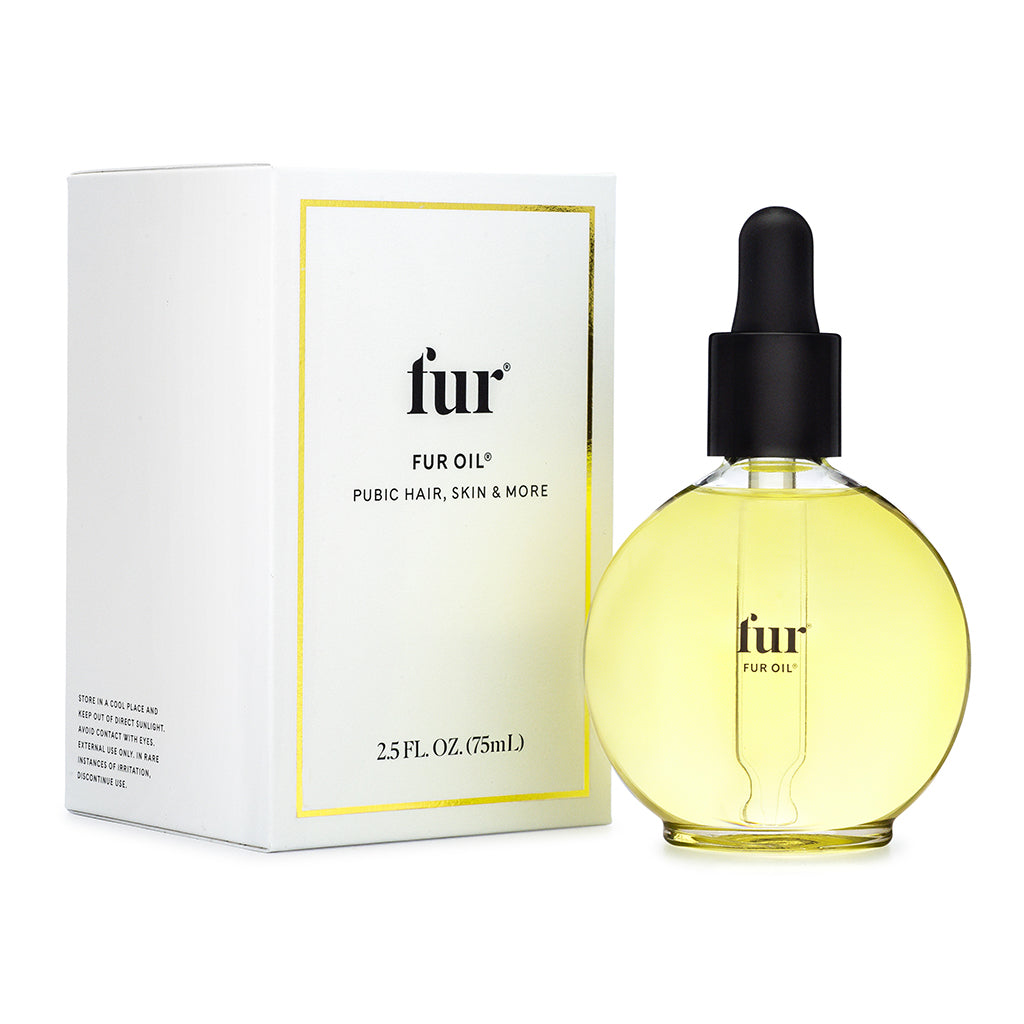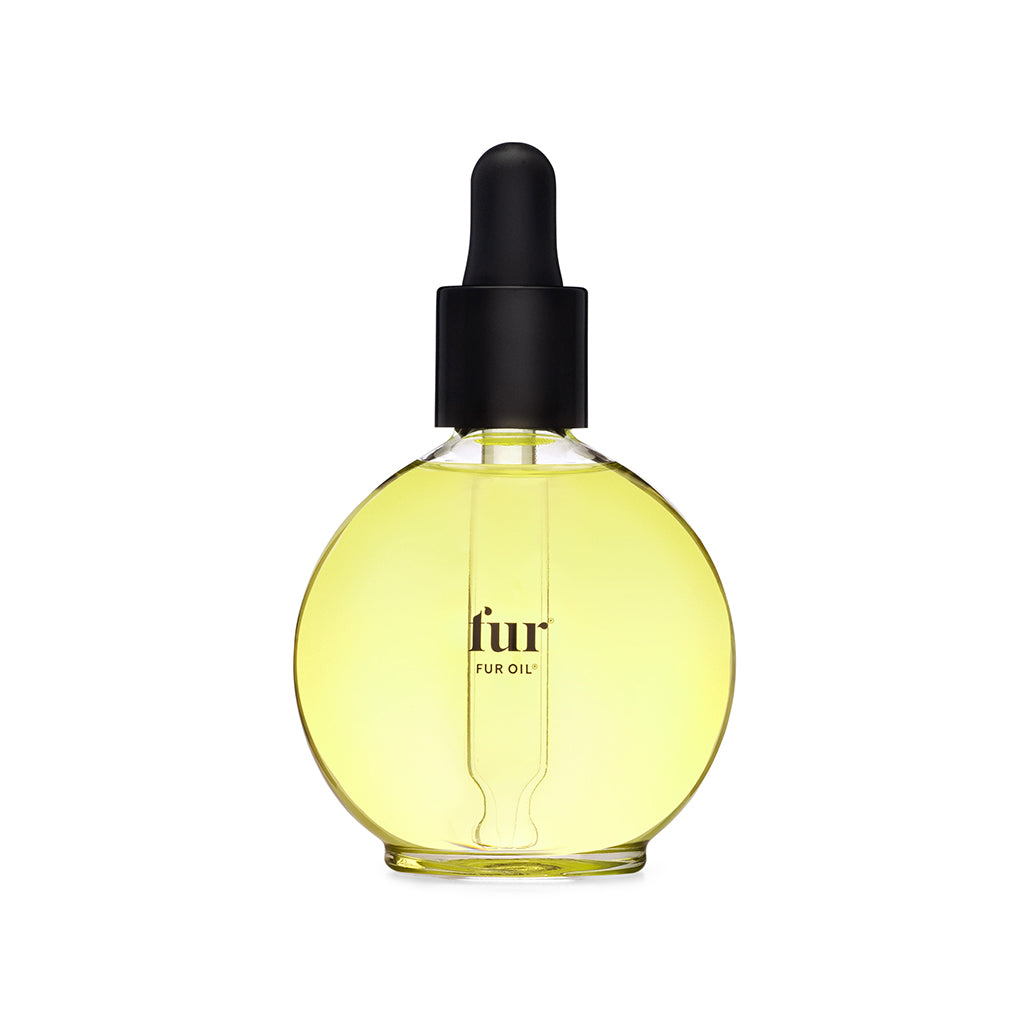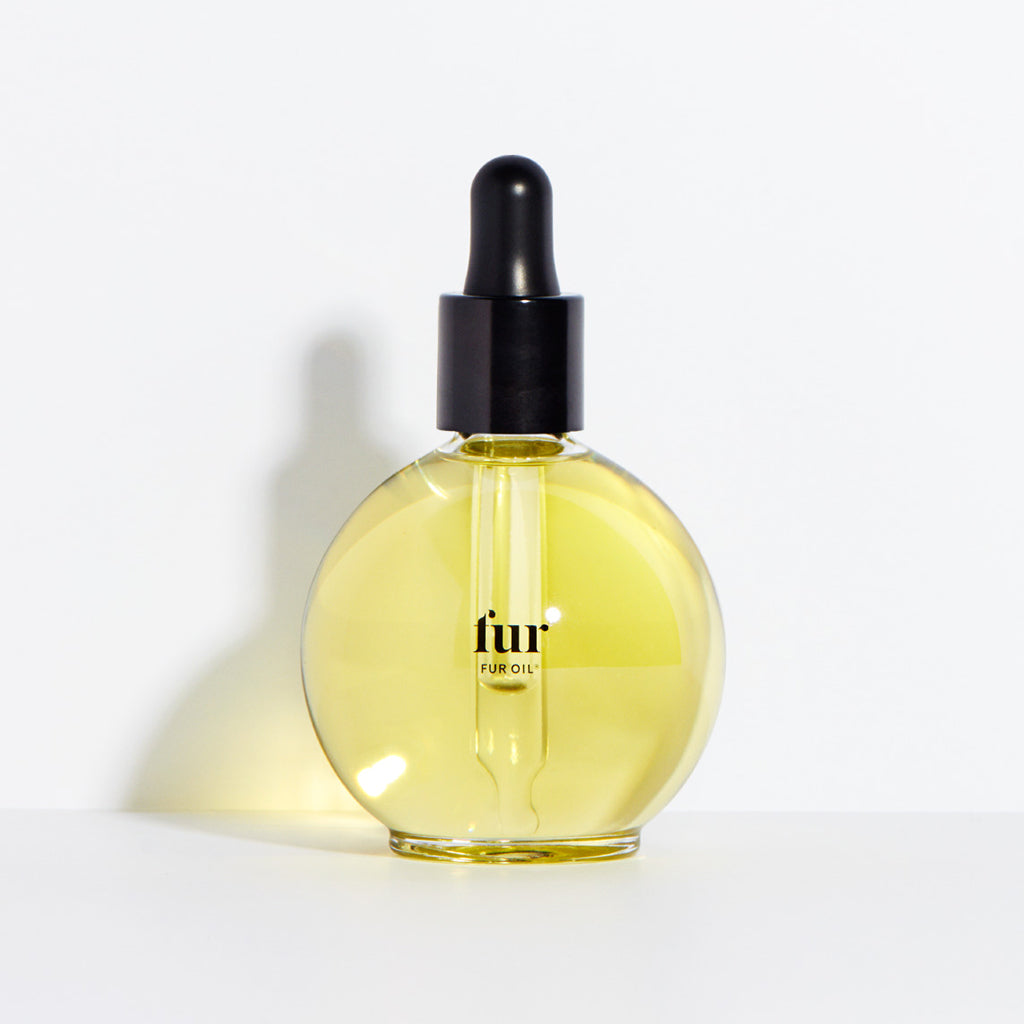 Safe for your most sensitive areas and won't stain your silk. Specifically designed for pubic hair and skin, our signature blend of lightweight oils gently softens hair and clears pores for fewer ingrowns and healthier skin. Dermatologically and gynecologically tested. Free of phthalates, parabens, silicones, and artificial colors or fragrance. Gluten free and vegan. 2.5 oz glass bottle.
Recommended use: For everywhere hair meets skin, including pubic area, underarms, chest, legs and face. Apply liberally on clean hair and skin. This oil is residue-free and the scent disappears in minutes. For best results use daily.
Key Ingredients: 

Grape Seed Oil: A vitamin E, D, and C complex that hydrates the skin and absorbs quickly without leaving a greasy residue.
Jojoba Oil: A liquid wax derived from the jojoba plant that mimics the body's natural moisturizing properties to soften hair and skin. Absorbs quickly.  
Clary Sage Oil: An antibacterial essential oil and astringent that soothes redness and post-shaving irritation.
Tea Tree Oil: A powerful antimicrobial essential oil that eliminates excess sebum in the pores to prevent ingrowns and speed up the skin's healing process.

Detailed Ingredients: 

vitis vinifera (grape) seed oil, simmondsia chinensis (jojoba) seed oil, salvia sclarea (clary sage) oil, citrus medica limonum (lemon) peel oil, mentha piperita (peppermint) oil, cinnamomum camphora (camphor) bark oil, cymbopogon schoenanthus (lemongrass) oil, melaleuca alternifolia (tea tree) leaf oil, lavender clary sage oil



Fur's mission is to help people feel comfortable and confident about their own routines, bodies, and body hair expressions. Their product line is effective, simple, clean, and dermatologically and gynaecologically tested. They do not formulate with mineral oil, silicones, parabens, synthetic fragrances, or artificial dyes, and their products are vegan and cruelty free.