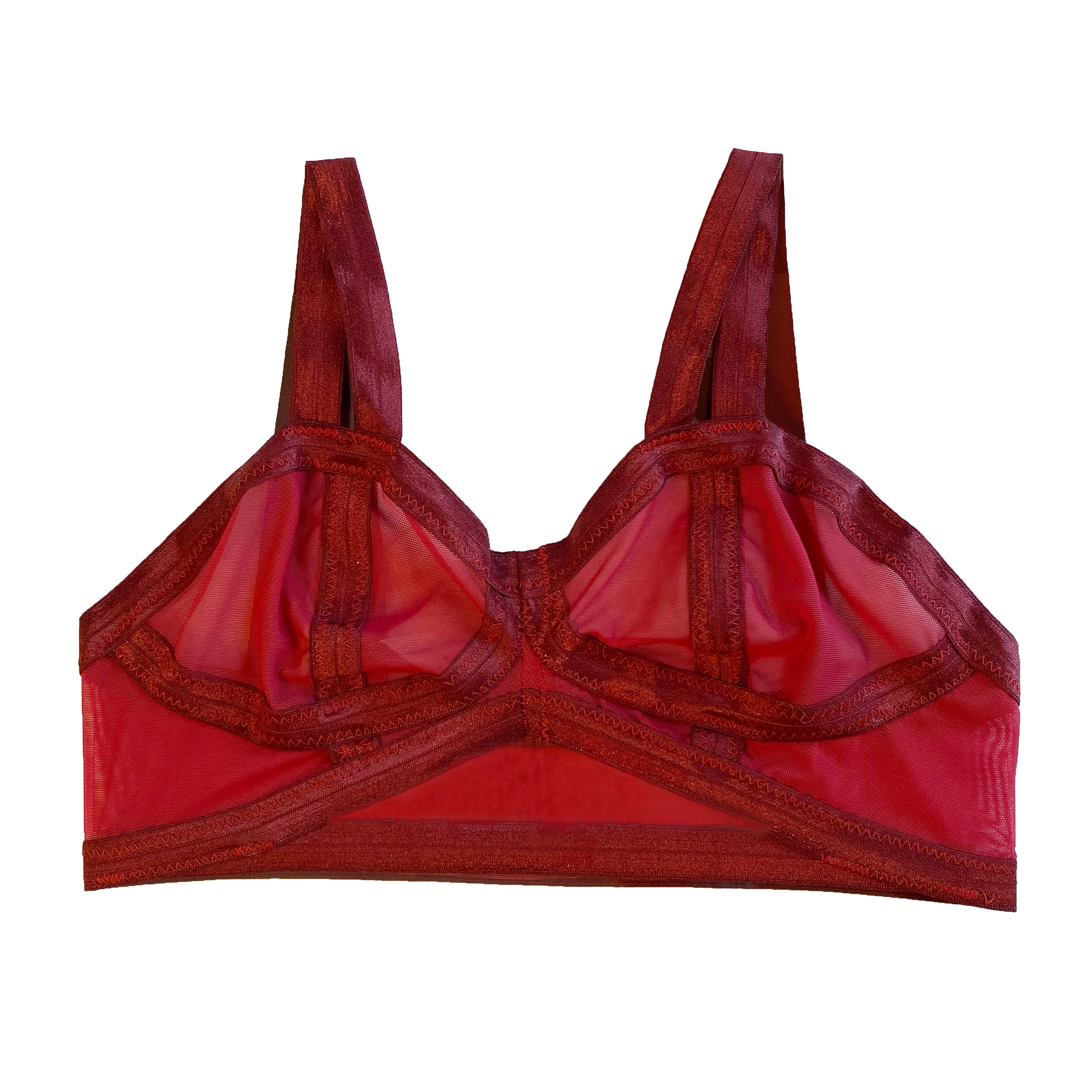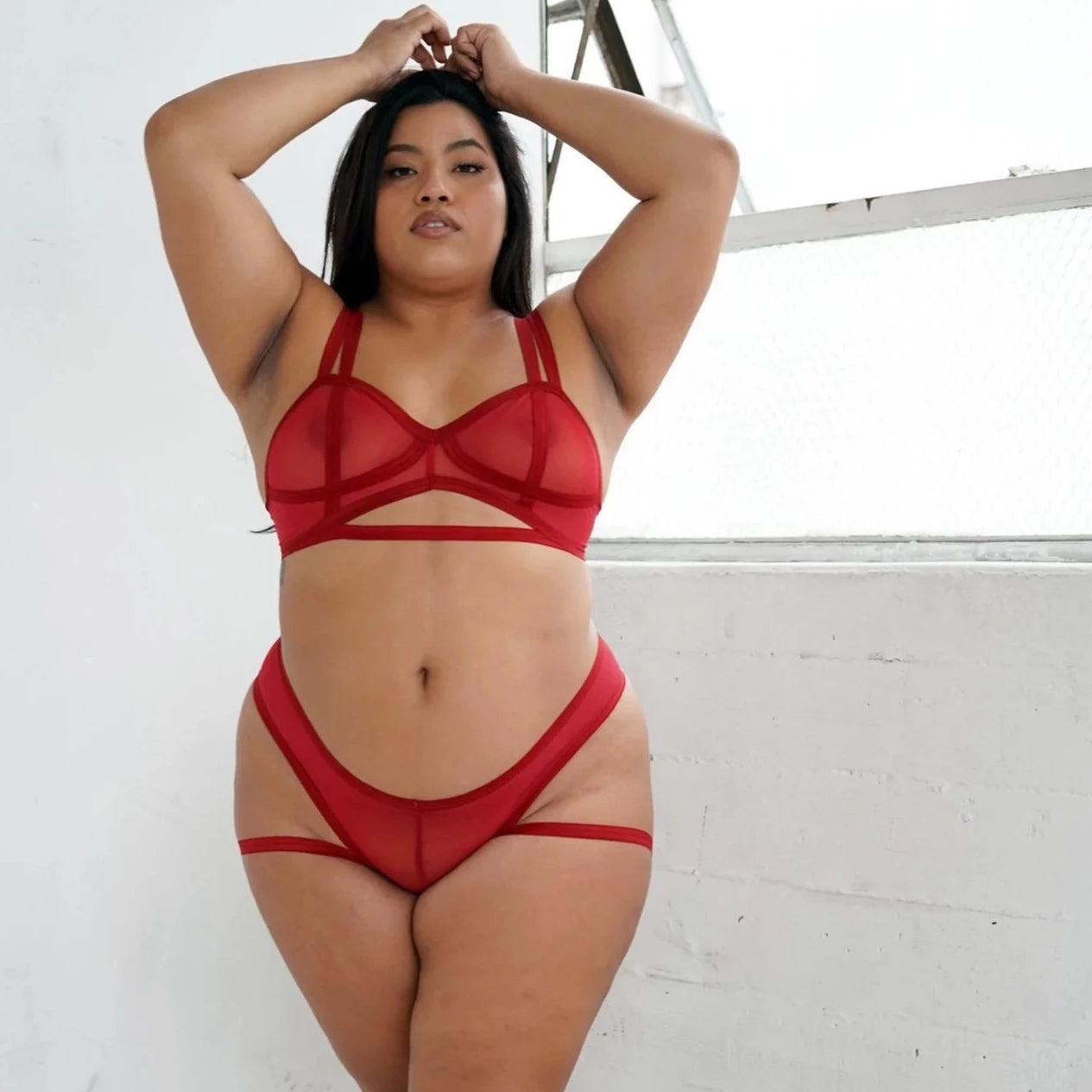 Mesh Vintage Soft Cup Bralette
This beautiful best seller is giving romance of a bygone era, with all the comfort of modernity. The round cups and double crossed straps hold you close, with a bonus book window sternum cut out to tease. Old hollywood called, and it wants to see you in this bralette, looking out a window and crying cinematically.
Details:
Hand Dyed Satin Elastic Trim
Nylon/Spandex Mesh
Hand-wash Only
Handmade ethically in Los Angeles 
Alex are wearing size XL

Size Chart: 
XS: Fits an A/B Cup, band resting: 20"  band stretched: 34"

S: Fits a B/C Cup, band resting: 22" band stretched: 38",

M: Fits a D/DD Cup, band resting: 24" band stretched: 40",

L: Fits a DDD-E, band resting: 26" band stretched: 42",

XL: Fits a E/F, band resting: 28" band stretched: 46",

2XL: Fits a F/FF, band resting: 30" band stretched: 48",

3XL: Fits a FF/G, band resting: 32" band stretched: 50"

About Cantiq LA: 
Cantiq LA started on a vintage sewing machine set up in the corner of designer chelsea hughes' kitchen, cantiq has now grown into something bigger than she thought it could be. based on the idea that lingerie shouldn't be constricted to popular beauty standards, chelsea decided to not only expand cantiq past straight sizes into plus sizes but also started her own size range defined as "more room" to further the inclusivity of the brand. cantiq has always been based on creating lingerie for all, regardless of body type, race or gender identity while still maintaining the handcrafted quality that began on the vintage machine in her kitchen in the spring of 2015.