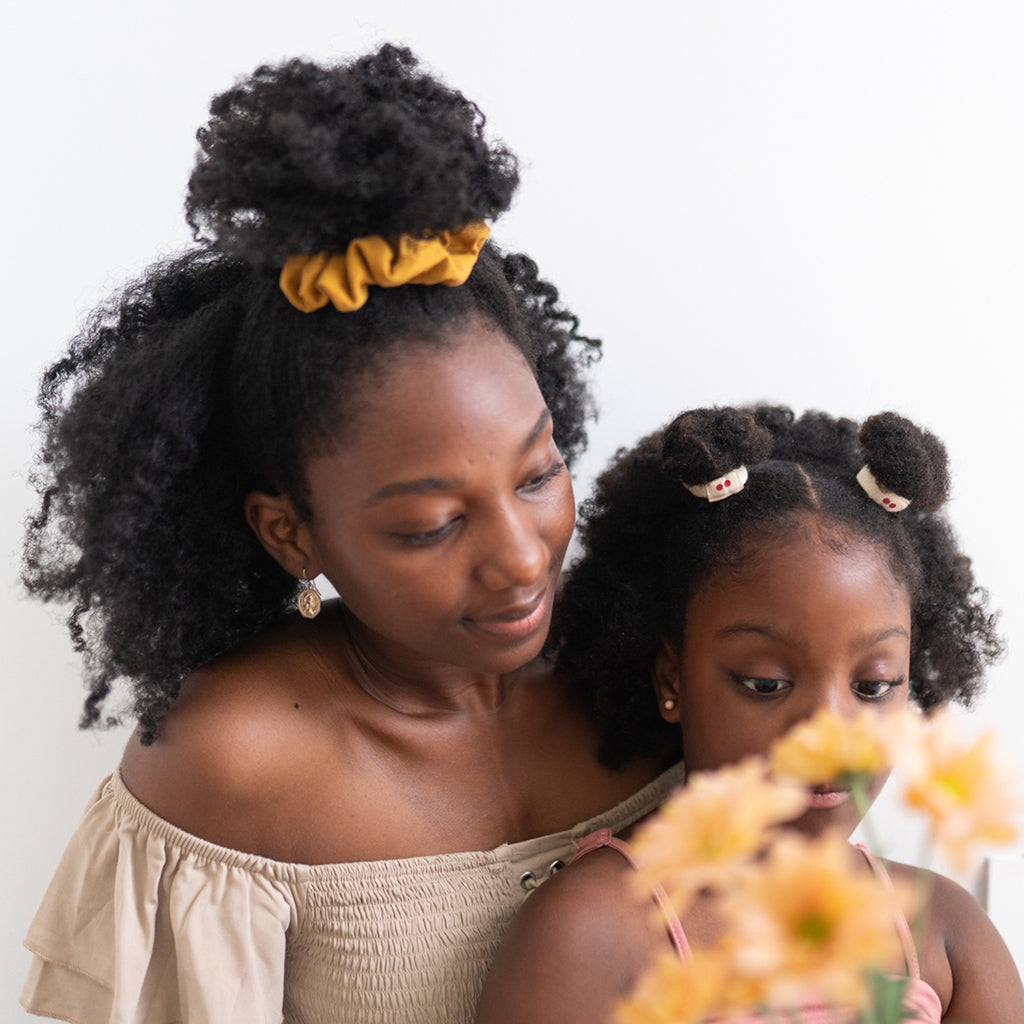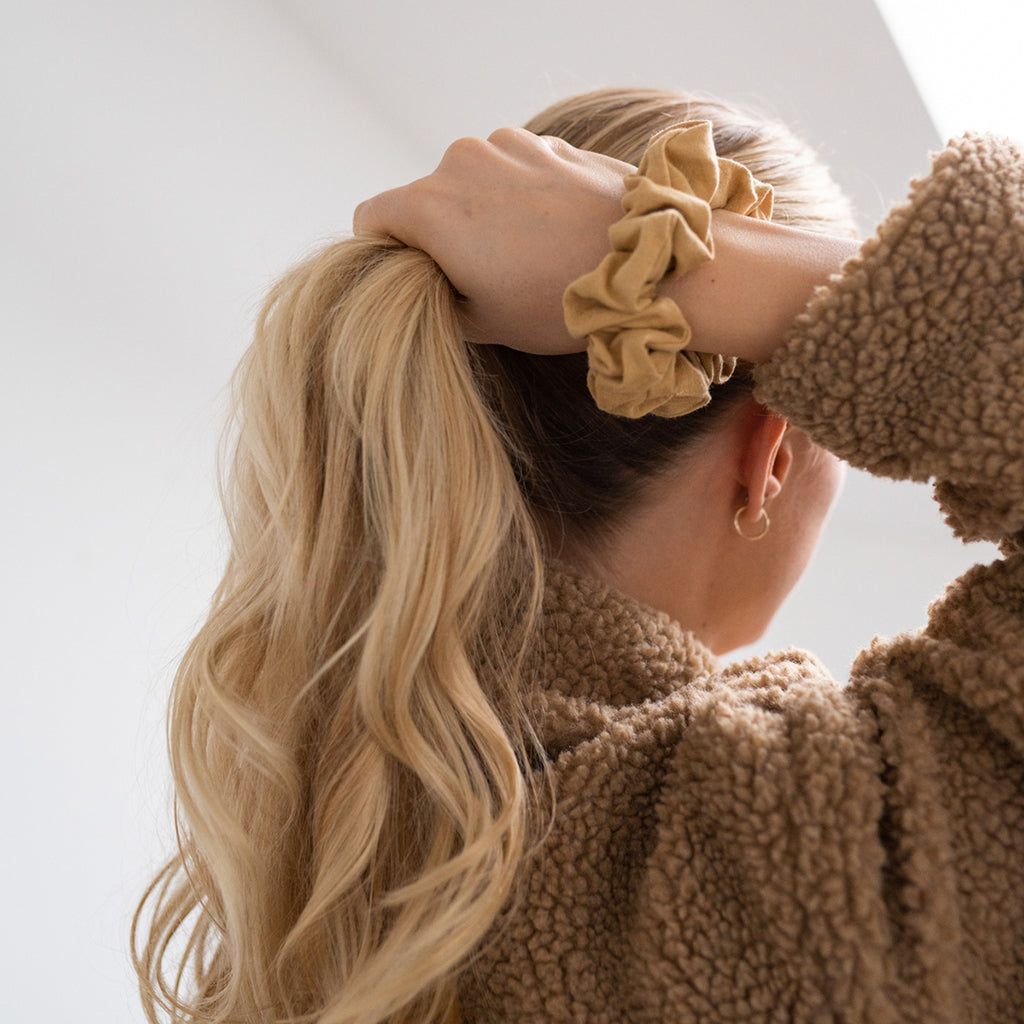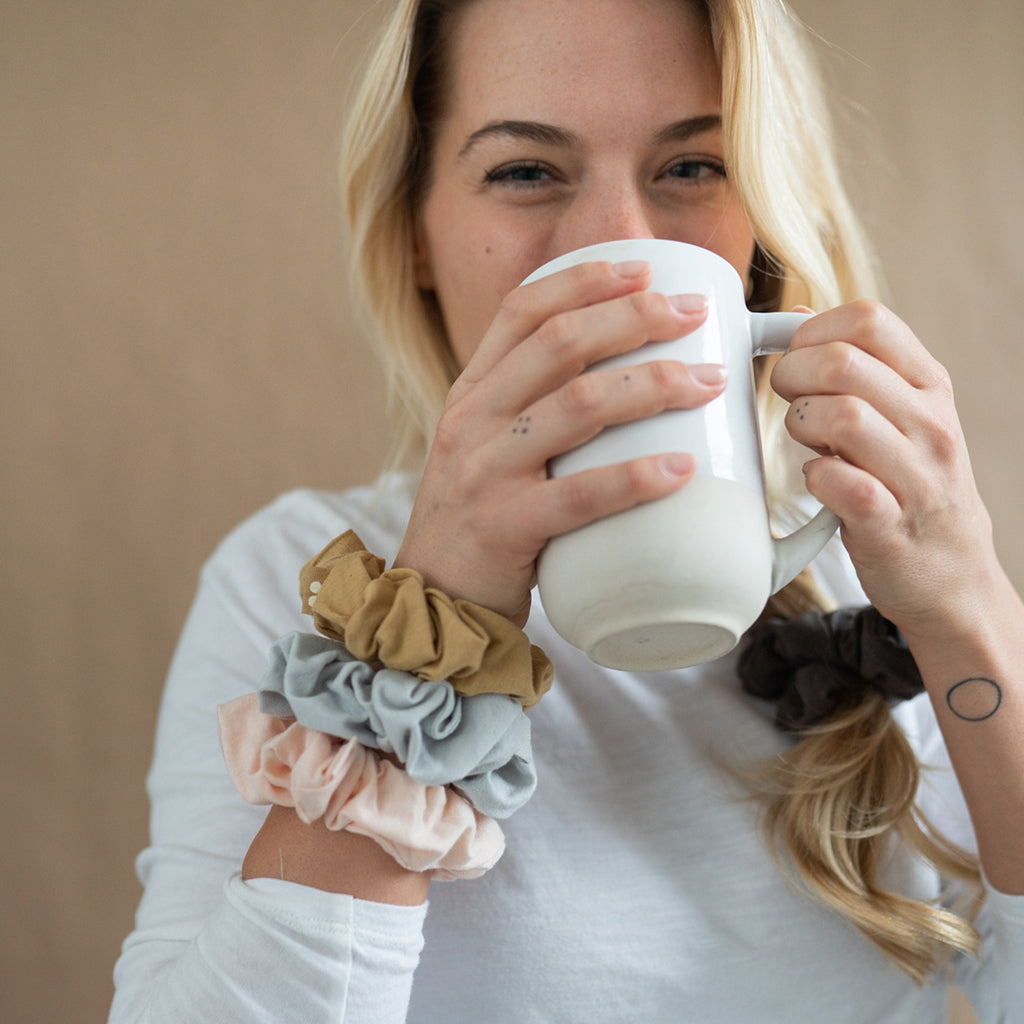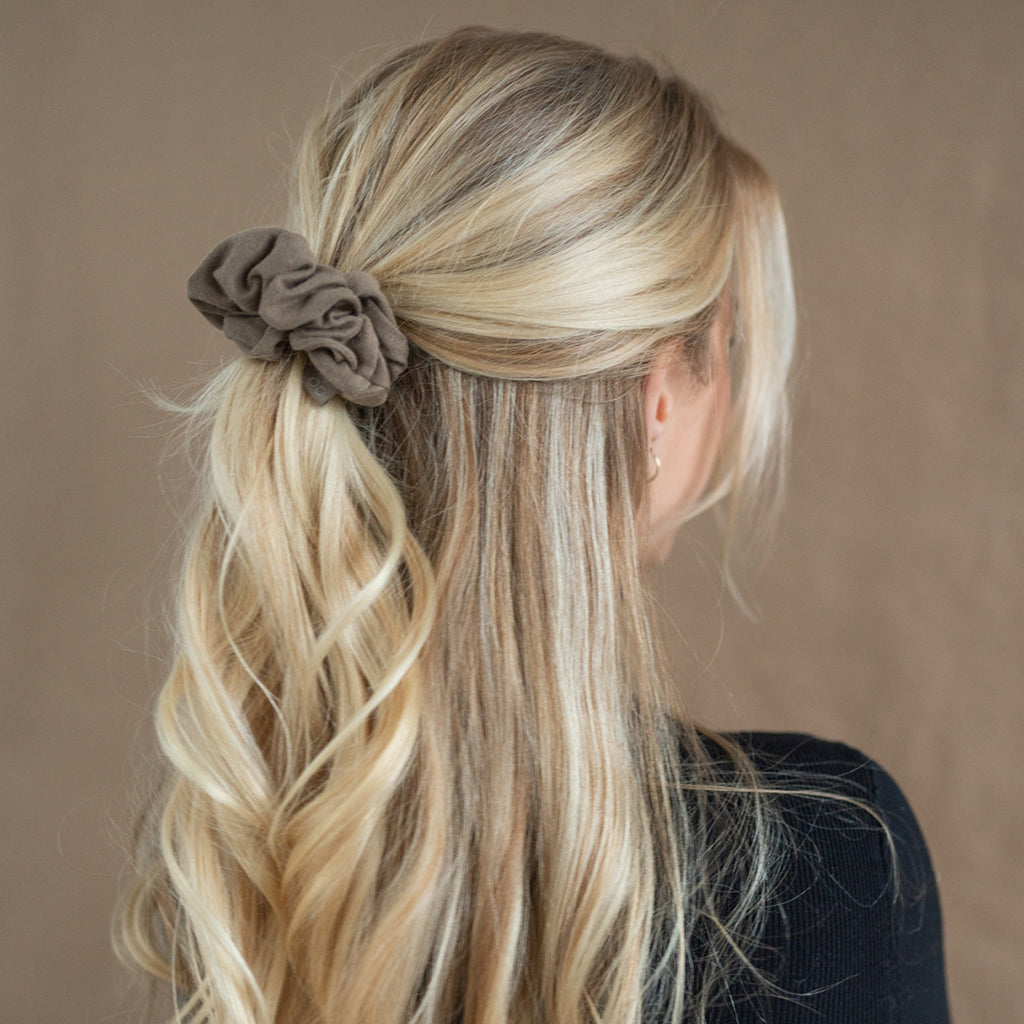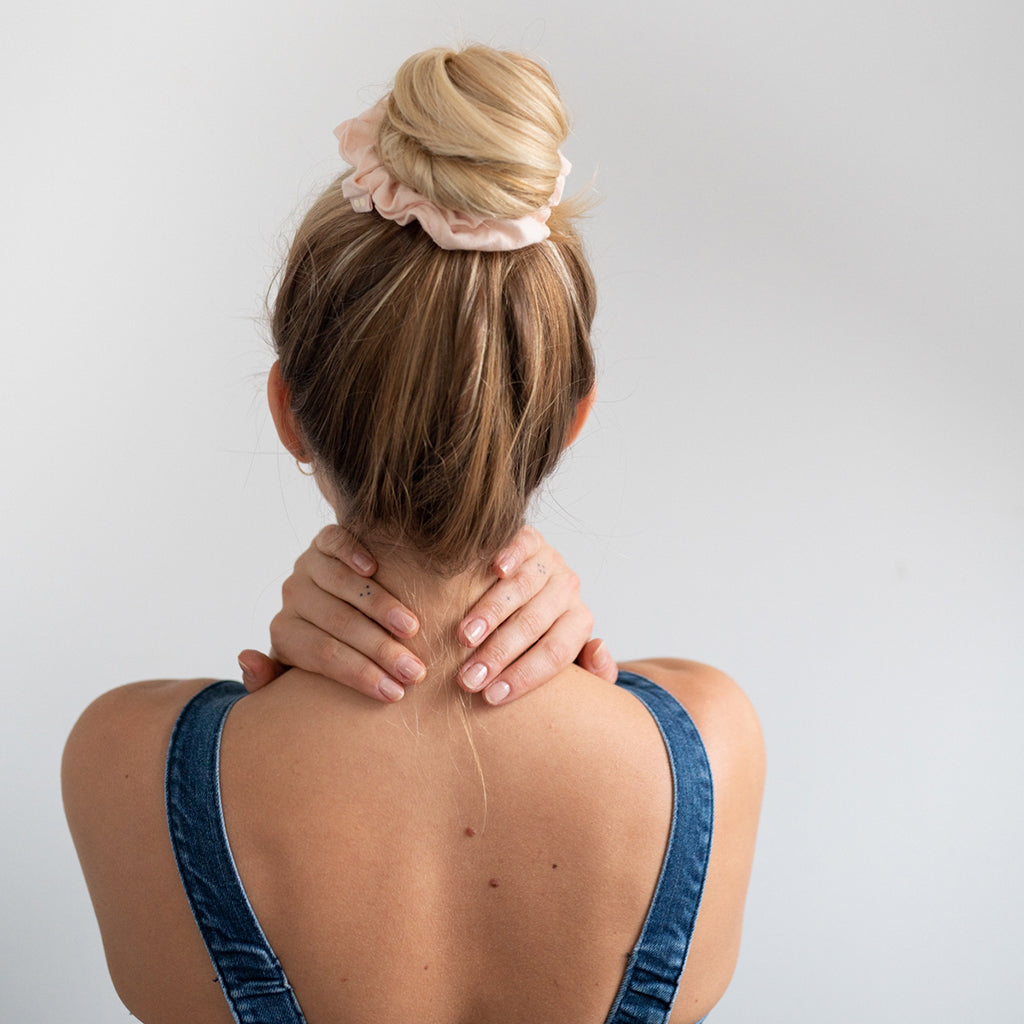 While they may have been inspired by scrunchies of the eighties, these 100% fair trade, plastic-free and biodegradable scrunchies are truly a product of the twenty-twenties. Accountable to people and planet at every stage of their life cycle, they are a waste-free solution built for a generation that expects better. 
Kooshoo has truly modernized the Scrunchie category. As well as being the first 100% Fair trade, plastic-free, organic and zero waste Scrunchies in the world, they also perform better than the scrunchies of yesteryear. Made of a silky soft organic cotton outer that is gentle and breathable in your hair while KOOSHOO's world-renowned plastic-free hair ties act as the inner elastic, ensuring an all-day, all-comfort hold. Just the right amount of scrunch provides volume and flair.
This pack contains a 2-pack of the cutest KOOSHOO color combinations. 
Zero waste & 100% biodegradable - Great for your hair - no damage - Socially & environmentally conscious - Made from plants - organic cotton & natural tree rubber
Made of only 2 ingredients: fairtrade certified organic cotton & 100% sustainably sourced, fair trade natural tree rubber—for a perfect balance of fashion, function & ethics so you look good & feel good!
Get that gentle-on-your-strands hold that won't pull, slip, or damage your magnificent mane! With the right amount of "scrunch", these give a modernized retro vibe & also look great when worn on the wrist.
Available in vibrant colors for a total blend of style & performance. Plastic-free & ethically made from sustainably sourced, all natural, plant-based materials & dyed using certified non-toxic dyes. Packaged in compostable materials
Made in India