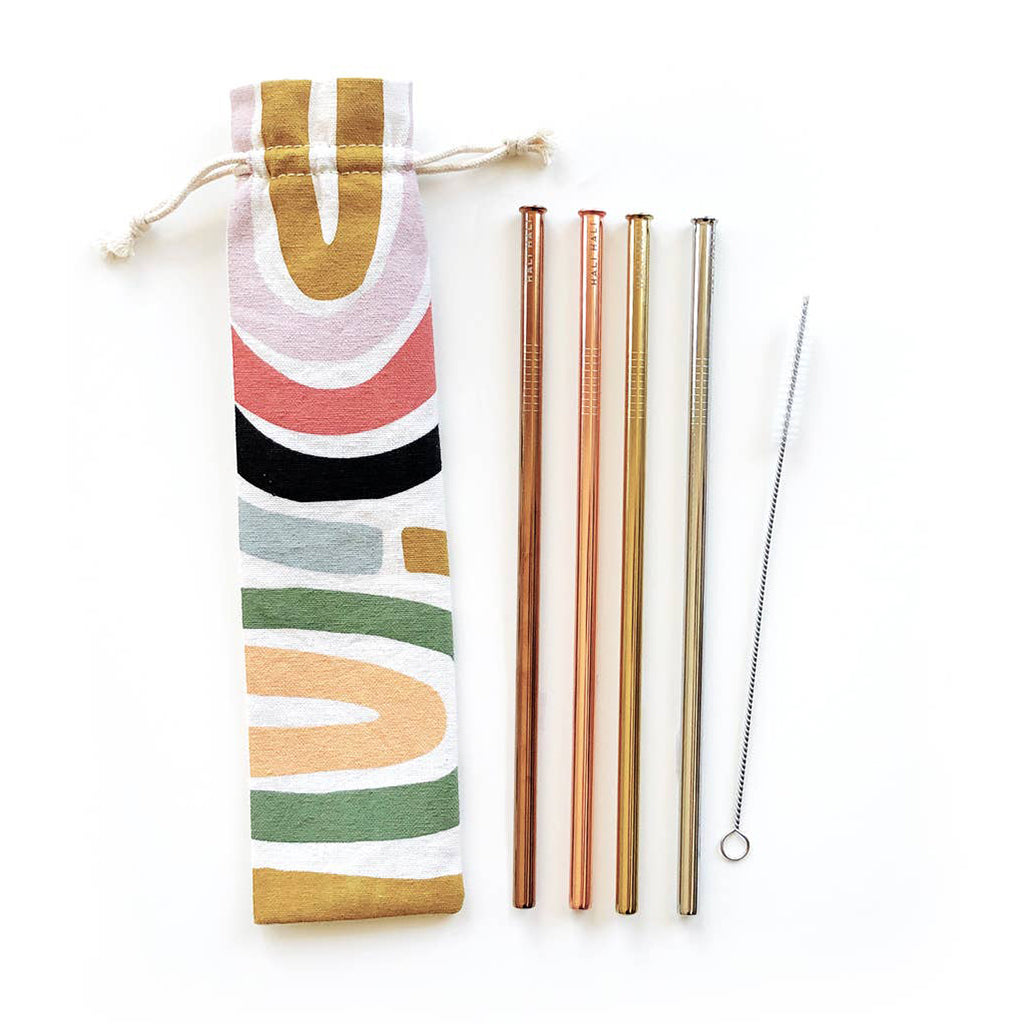 Rainbow Print Reusable Metal Straw Set
Millions of straws get wasted every year. We wanted to make a difference, but we also wanted that difference to feel designed and artistic. Each straw is top quality food grade stainless steel, 8mm wide with a rounded tip for comfort and safety.
Set Includes:
4 Food Grade Stainless steel straws in gold, rose gold, silver & Bronze
1 Cleaning Brush
1 Screen printed cotton bag designed in sunny Savannah Georgia.
About Hali Hali: Marrying Scandinavian simplicity and American bohemian sensibilities, Hali Hali is about the unusual and delightful results found when mixing two very different elements. We believe that people are better through making things, and that every object should be crafted with intention and love. Our products are more than just something you can hold. Our products include the love and care put into perfecting every last detail, rigorous (and joyful) product testing and the occasional, hand painted limited edition. More than a brand or a style, Hali Hali is a state of mind, a way of living, based on joie de vivre, creativity and freedom of mind.