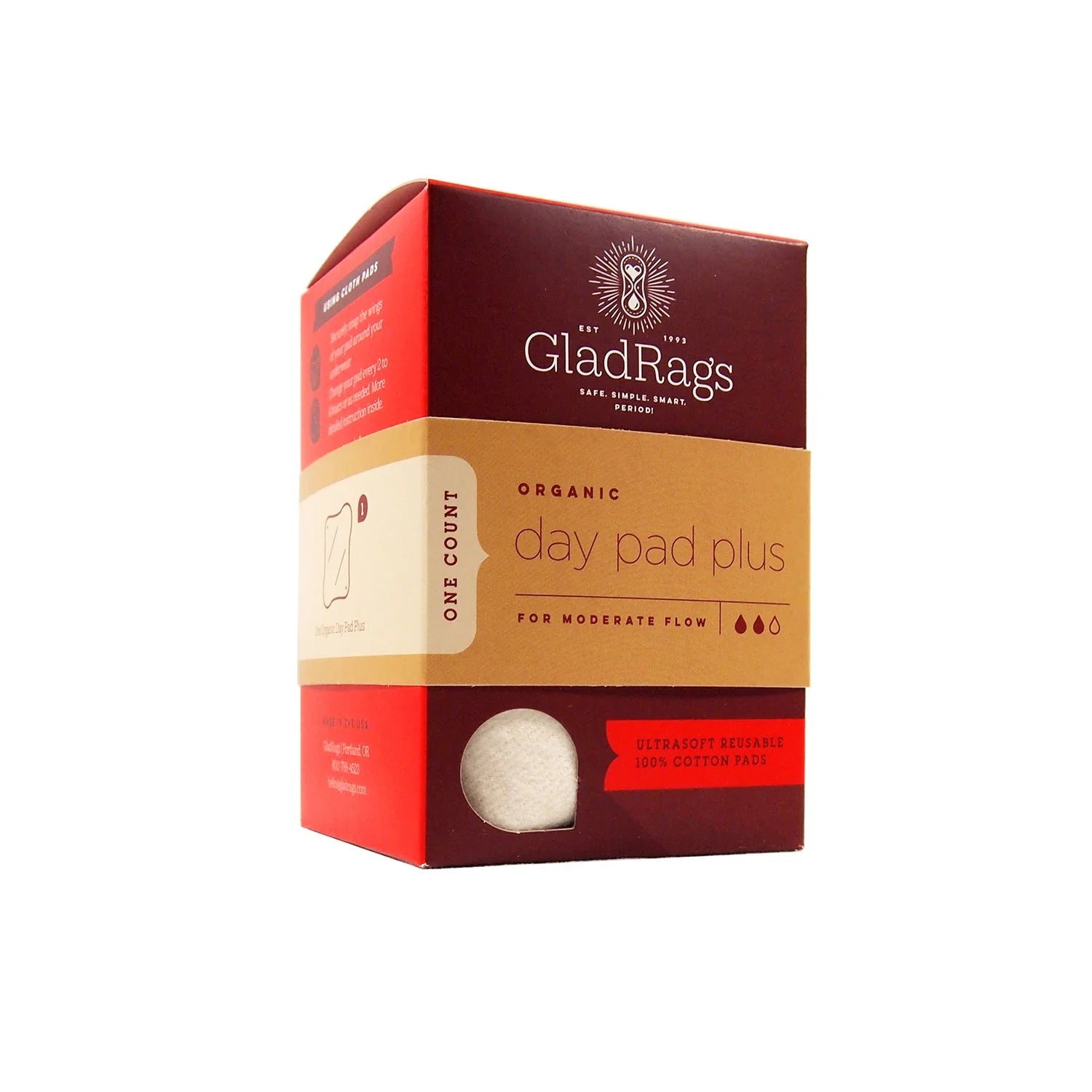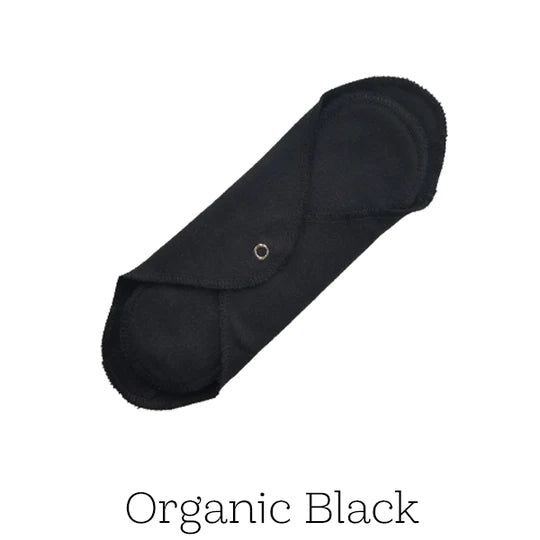 Reusable Organic Cotton Day Pad Plus
Ever wondered how to begin your journey towards a sustainably sexy period? Believe us, the path starts here. Our reusable organic cotton pads provide the coverage of a normal disposable pad, but are way better for the environment, your health and your budget.  
GladRags Organic cotton pads are made using no pesticides or herbicides to grow the cotton, so the soil and water were not polluted, nor did farm workers breathe in any harmful chemicals as they worked with the cotton. By purchasing organic cotton GladRags, you are supporting healthy agriculture.
Customize the organic GladRags Day Pad or extra-coverage Day Pad Plus according to your flow by placing one or both of the absorbent inserts inside the envelope-style holder. Or use just the soft, breathable holder as a slim liner for light flow days! 
Our Day Pad is equivalent to a standard-size maxi pad. Our Day Pad Plus features additional length for an extended coverage area.
Includes 1 holder + 2 inserts.
Made with unbleached, undyed GOTS-certified organic cotton.

GladRags are handmade in Portland, Oregon, USA.

GladRags reusable Organic Day Pads are best for moderate flow

As absorbent as an extra-long maxi pad

Customizable absorbency - includes 1 holder and two inserts

Cloth menstrual pads, made with 100% organic cotton fabric

Approx. 11" long, 3" wide (when wings are snapped)
Cleaning & Care Instructions: 
After use, separate the inserts from the holder. Pantyliners do not have inserts.

Soak in cold water, if desired, to help prevent staining. Use the presoak function on your washing machine, or soak in a covered rust-proof container. Change soaking water daily.

Machine wash cold using a natural detergent and tumble dry low or line dry. Do not use bleach or fabric softener. You may hand wash pads if desired.

Remove pads from dryer promptly and store flat to eliminate wrinkling; use cool iron if desired. Store your pads in a clean, dry place until next use.

Avoid using detergents that include fabric softeners or whiteners as these can inhibit the absorbency of your cloth pads. We do not recommend the use of castille soap, facial soap, or other soaps not intended for textile laundering. Excess detergent may lead to build up, which can limit the absorbency of your cloth pads.

A note about staining: Soaking your GladRags in cold water or pre-treating with an enzymatic cleanser immediately after using are two simple ways to prevent staining. However, light staining does not indicate that your laundered cloth pads are not clean or sanitary!