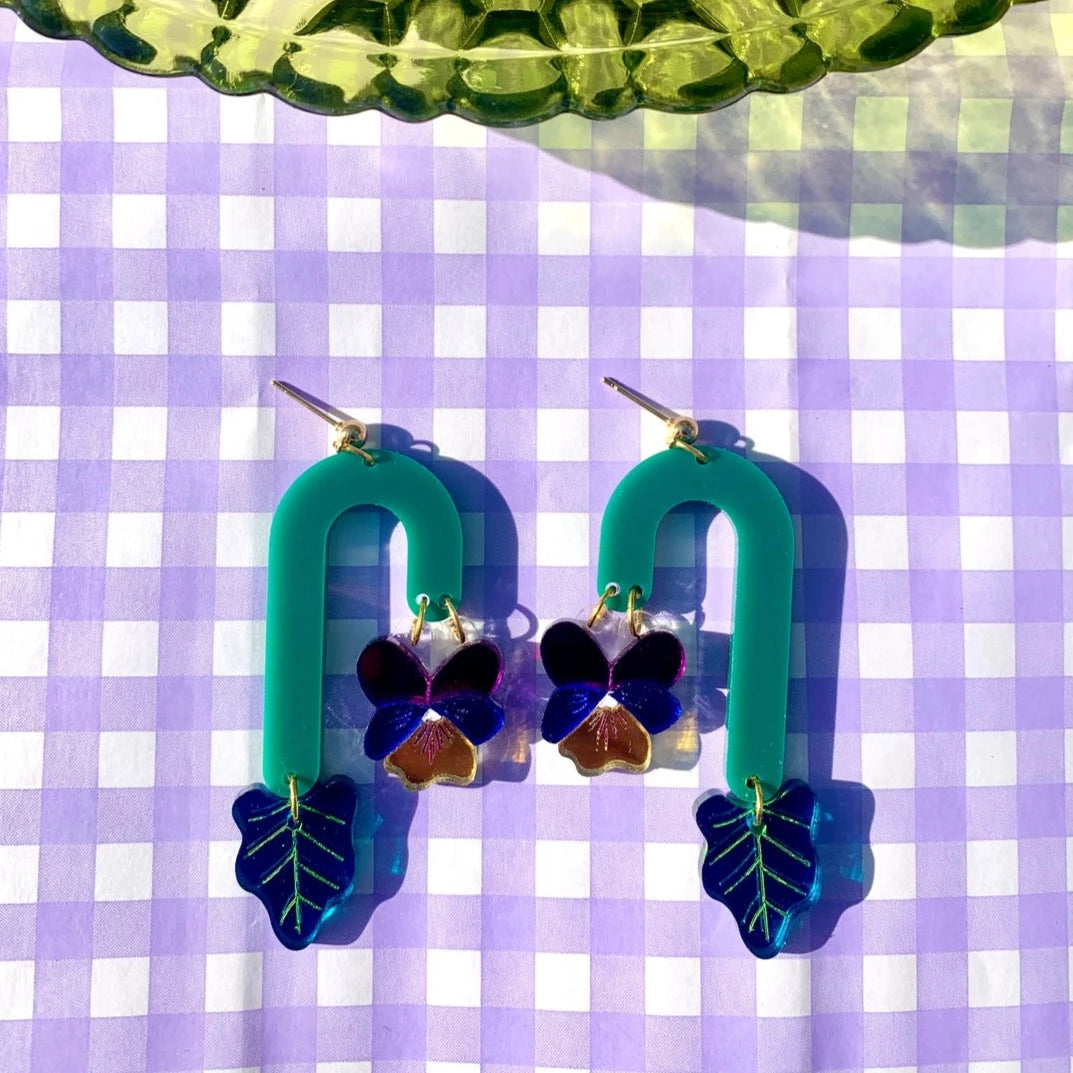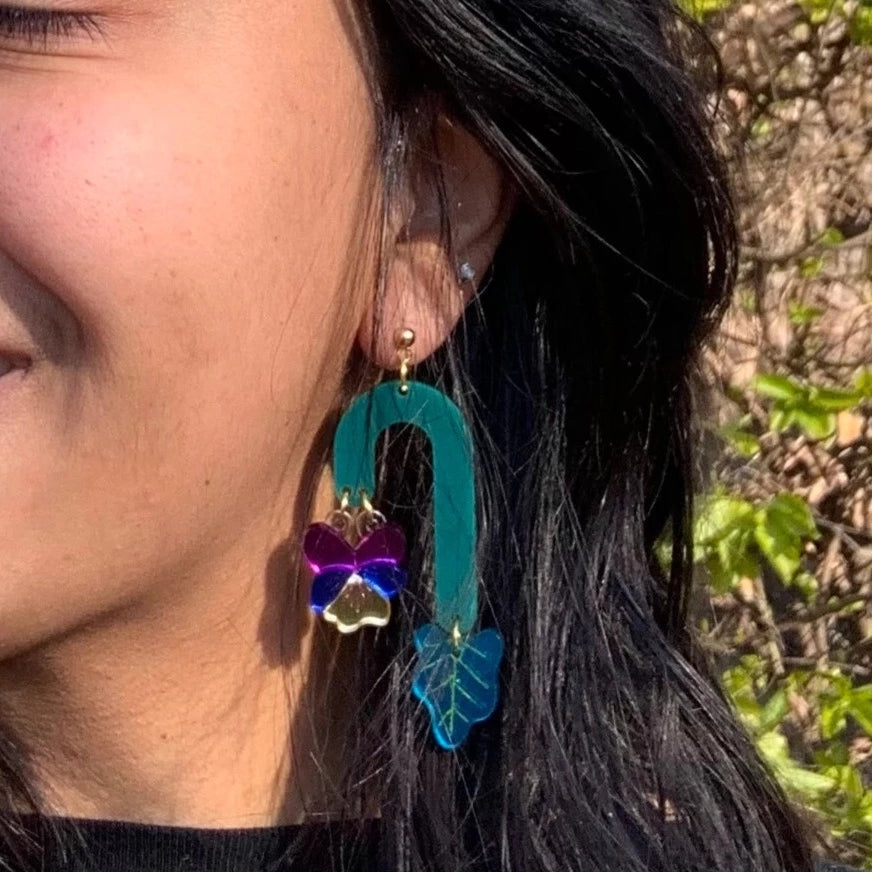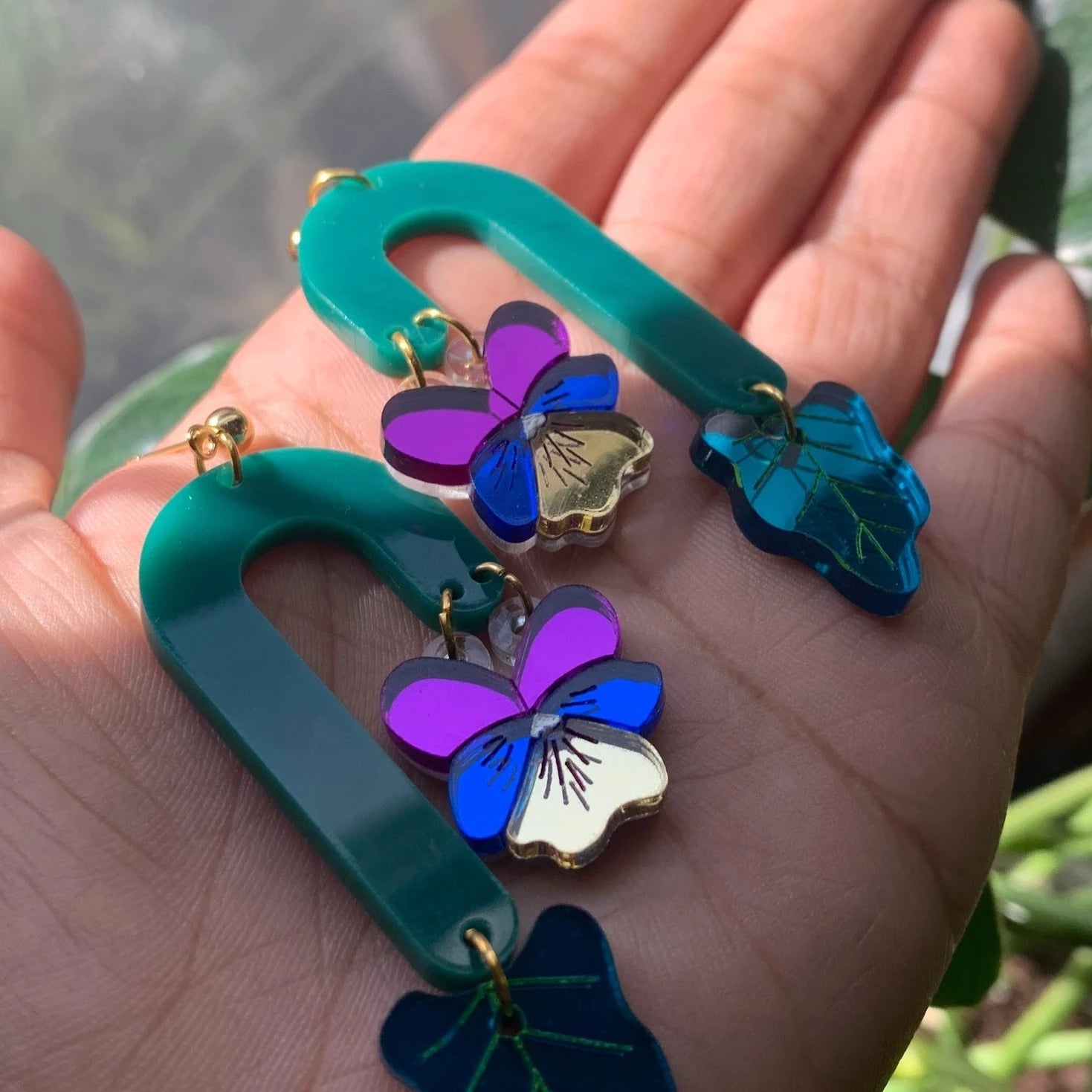 Abstract Violets Earrings
These are an abstract take on Not Picasso's classic flowers in their 'from the garden" collection. Made from an original design and laser cut acrylic. Each piece is handmade, so slight differences can be expected. These are finished with hypoallergenic, anti-tarnish earring posts.
Made in United States
Dimensions: 2.5″ x 1″ (6.4 x 5.1 cm)
Weight: 0.2 oz (5.7 g)
About Not Picasso + Artist Cheyenne Coffey: Not Picasso products are made by Cheyenne Coffey + her partner Nathan Groneck from their loving home studio in Louisville, KY. Each item is lovingly handmade from design to assembly. All earrings are made with hypoallergenic metals to accommodate most ears.