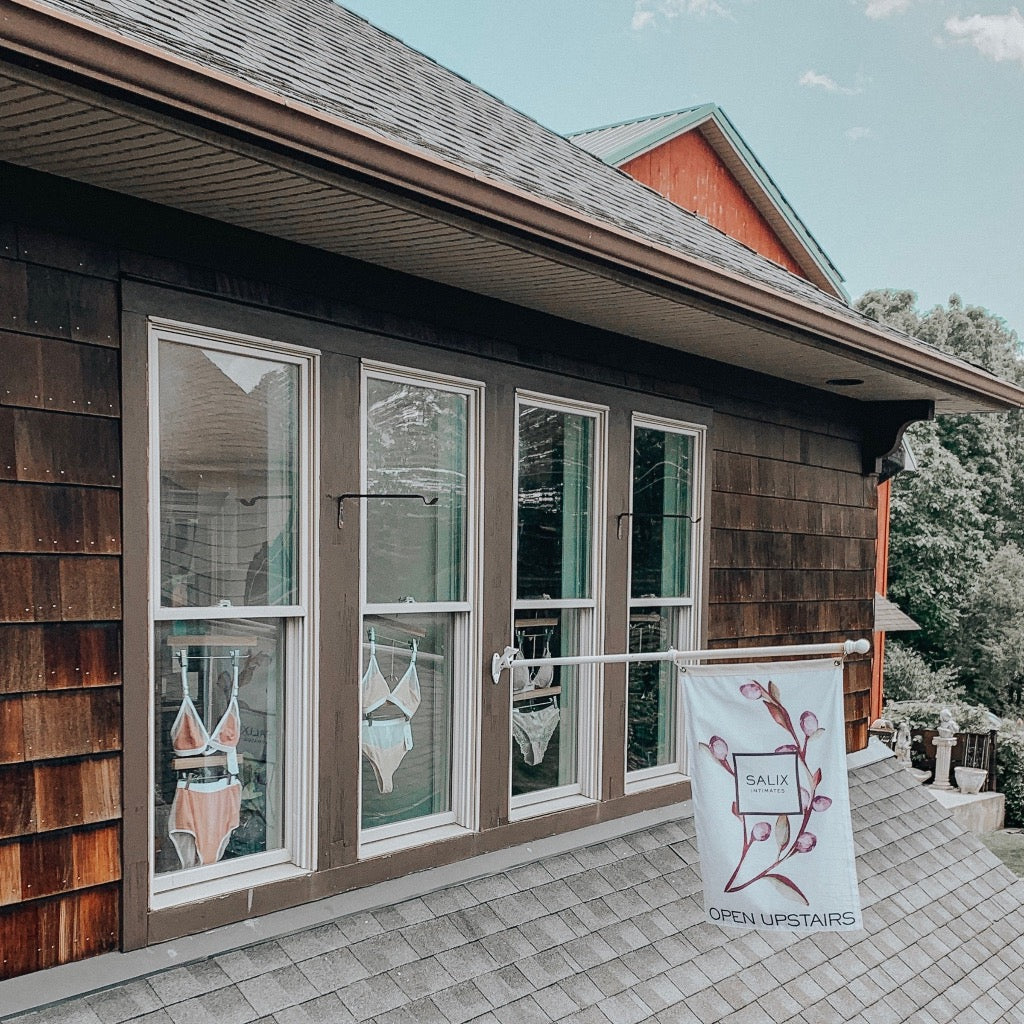 Walk-ins are always welcome, however in an effort to keep our customers and employees safe and comfortable during entirety of the Covid-19 pandemic, we are offering 1-hour in-store shopping appointments. Please read the following information for booking a session with us: 
Appointments will always be available from 11am-2pm through the entirety of the Covid-19 Pandemic, walk-ins welcome. 
Appointments are 1 hour long, ensuring enough time for you to browse, try on and purchase safely.
Please call or text us at 845-328-0363 if you need to make any changes to your appointment or if you need to cancel. Being late to your appointment without notification may result in an automatic cancellation.
Employees and customers are required to wear masks throughout the entirety of the appointment and socially distance as necessary.  
Appointments are available daily from 11am-2pm, except Tuesdays from January to April. Times are subject to change based on availability. 
Email us at hello@salixintimates.com if these times do not work for you and we will do our best to accommodate your request. 
In-Store Appointments: 
All in-store appointment customers are required to wear a face mask throughout the entire appointment, including try-ons. 
Please limit your visit to one hour and only bring up to one other person for your visit. Groups of 3 or more may require more than one in-store appointment, so please book accordingly or email us if you have any questions pertaining to group size. 
Please reschedule your appointment if you are feeling ill or have a fever or cough. Please help us keep our staff and community safe and health, PLEASE STAY HOME AND CANCEL YOUR APPOINTMENT IF YOU ARE FEELING SICK, even if it's just allergies. Thank you! 
All items and surfaces will be thoroughly sanitized and/or steamed after every visit to ensure optimal safety.