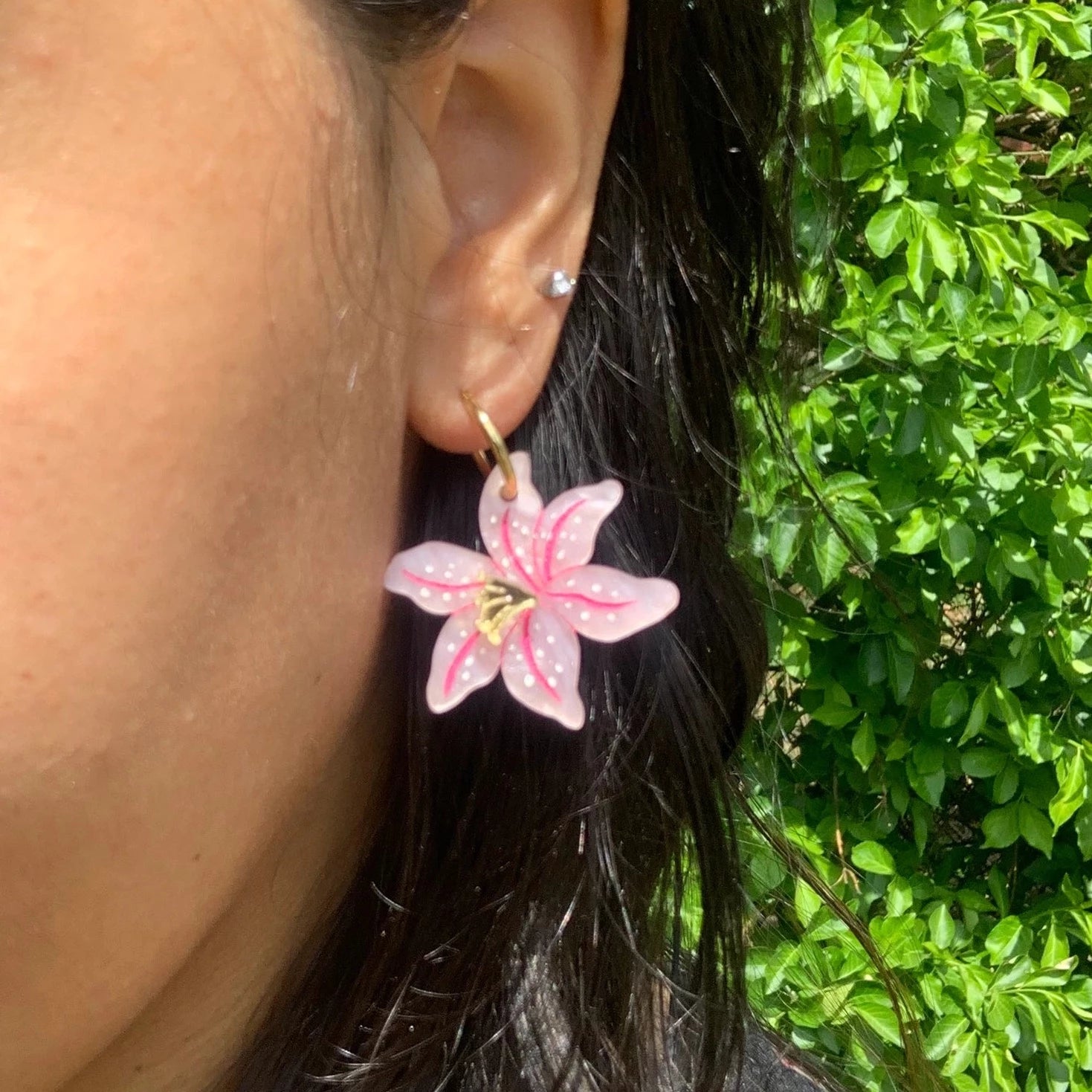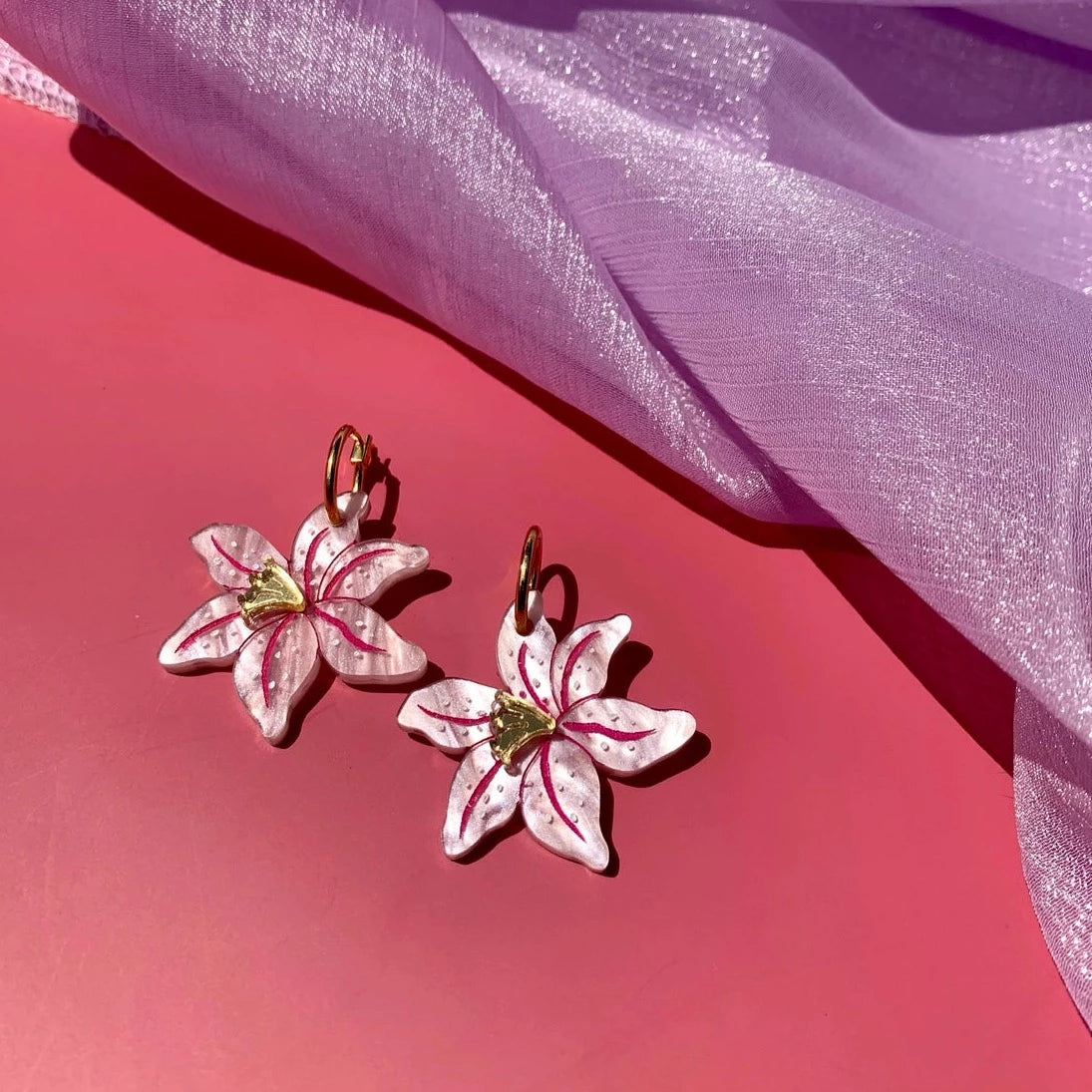 From the Garden Lily Earrings
Lily by Not Picasso. Another flower for the collection, the lily is just the beautiful pink flower petals and stamen, no stem. Made of laser cut acrylic and nickel free stainless steel hardware. 1.5 inches long including gold colored mini hoop, 1.5 inches wide. 
Made in United States
Dimensions: 1.5″ x 1.5″ 
Weight:

0.2 oz (5.7 g)
About Not Picasso + Artist Cheyenne Coffey: Not Picasso products are made by Cheyenne Coffey + her partner Nathan Groneck from their loving home studio in Louisville, KY. Each item is lovingly handmade from design to assembly. All earrings are made with hypoallergenic metals to accommodate most ears.