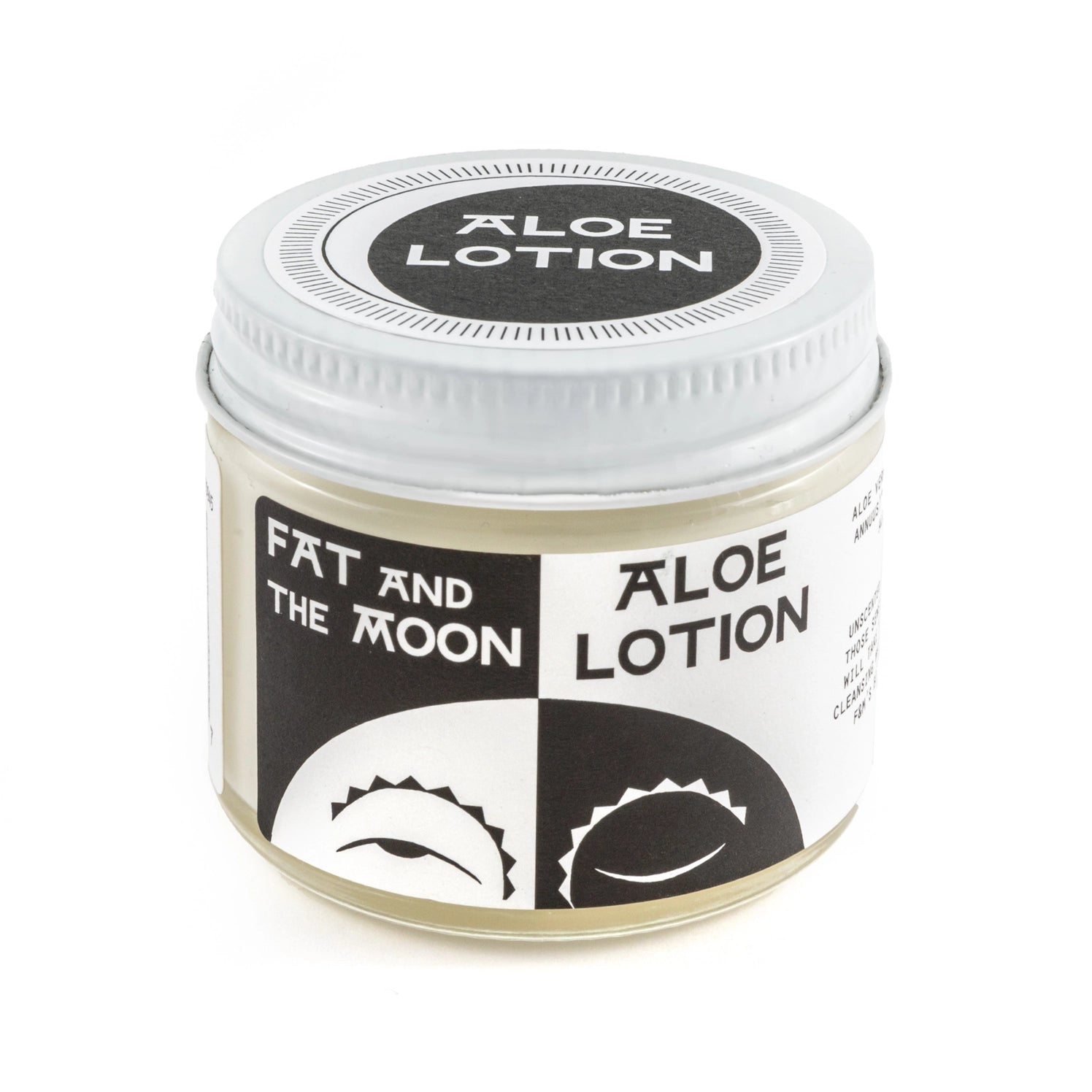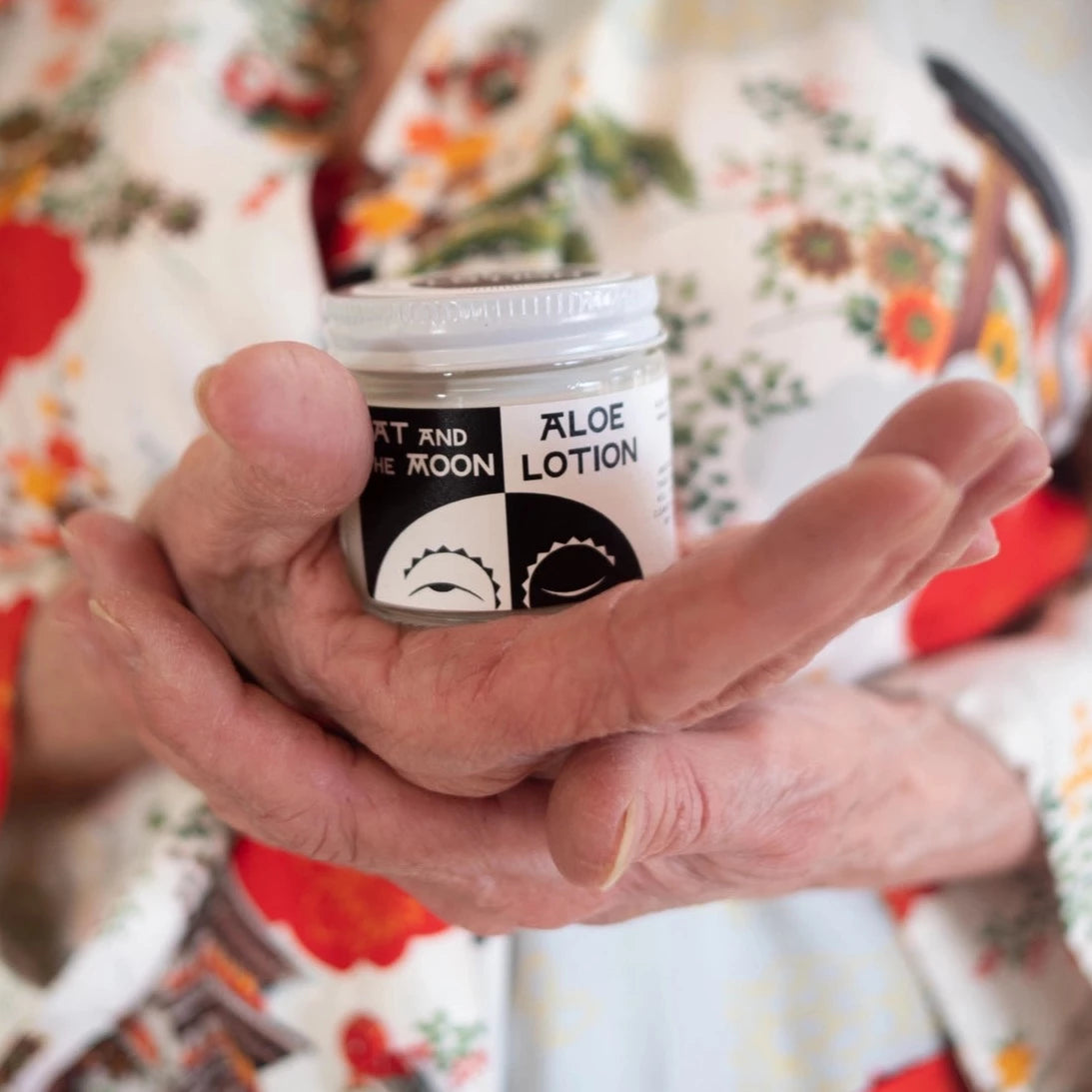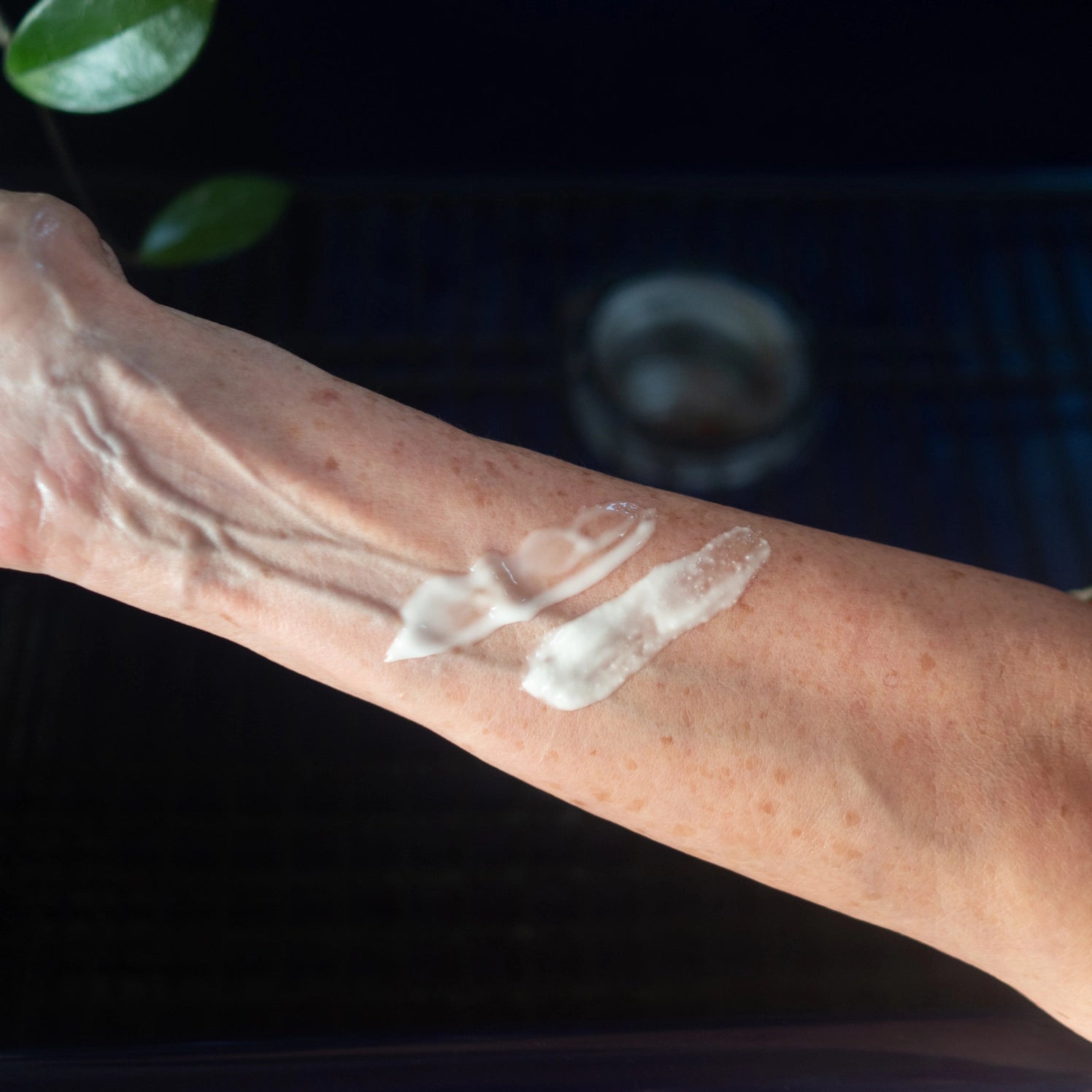 Fat and the moon's aloe lotion was concocted in the thick of a cold, dry and relentless brooklyn winter. Though the ingredients are gentle, this lotion showed no remorse to our dry and chapped hands and faces. We've been slathering it on ever since. This unscented lotion can be used for face and body alike. Aloe hydrates and blocks uv rays while the coconut oil holds in moisture and protects the skin, so it's fantastic for summer bummers like sunburn. 2 oz.
Apply a small amount after cleansing when the skin is still a bit damp. Great for soothing post-sun skin.
Lasts 4 months. Store in a cool and dry place. Our products are organic and freshly made-to-order skin food. Always store FM lotions potions out of direct sun and high heat. Our products are as close as food skin care can be.
Ingredients: Aloe Vera (Aloe perfoliata)*, Sunflower Oil (Helianthus annuus)*, Coconut Oil (Cocos nucifera)*, Beeswax (Cera alba), Elderberry Extract (Sambucus spp.) *Organic ^Ethically & Safely Wildcrafted