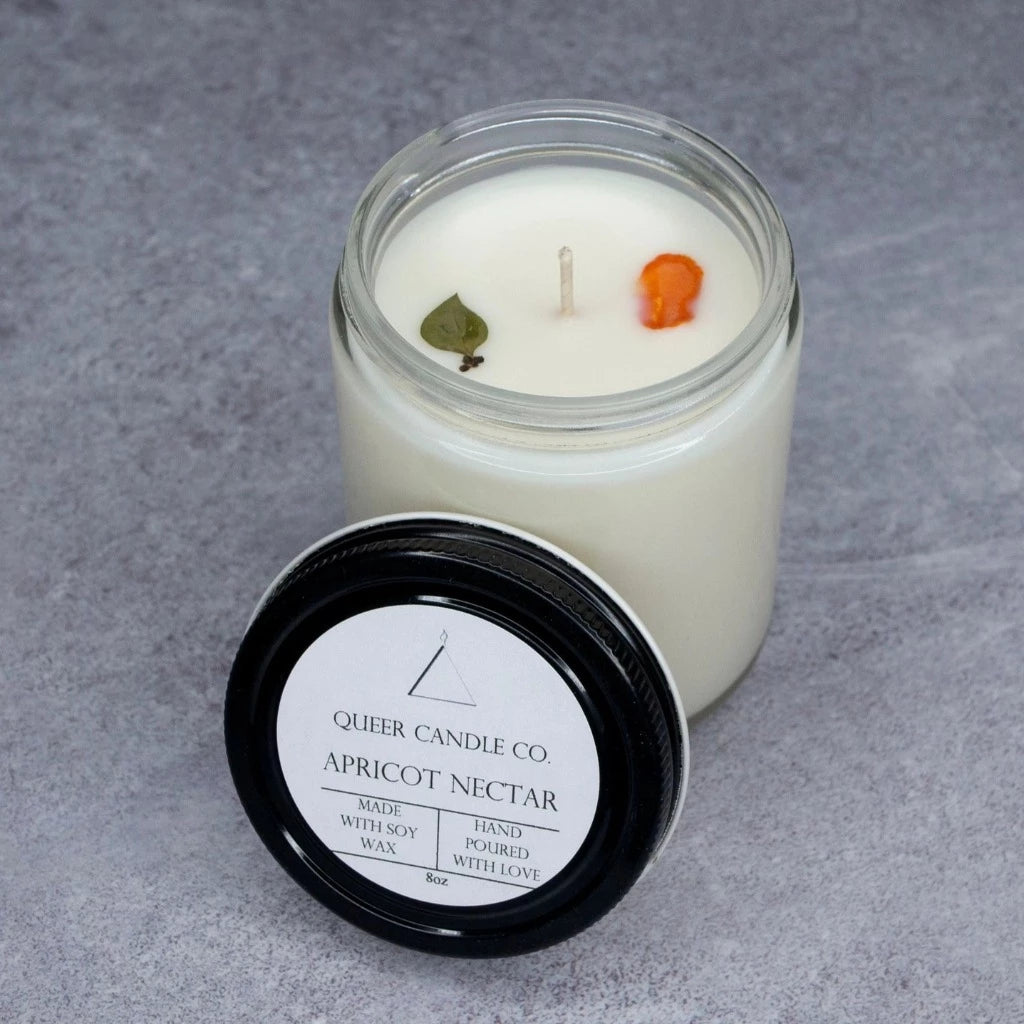 These Apricot Nectar soy wax candles are hand poured, clean burning, and made in recyclable and reusable containers right in NYC.
Apricot Nectar scent profile: - Bright and sweet highlights of juicy apricot are accompanied by slight floral undertones of jasmine - Grounded by notes of sandalwood, this punchy fragrance is perfect for the summer months - Topped with pressed orange flowers and green leaves

Burn times: 8oz: 40 - 50 hours. 
For best candle burn and longest life we recommend burning for between 1 and 3 hours at a time.
Made in United States
About Queer Candle Co.: We're Ab & Al, and we've been making candles together since 2017. We love getting to build Queer Candle Co. side by side, and make products that we love at the same time.
Each candle is topped with a visual representation of the scent (generally herbs, but sometimes including dehydrated fruits or salt rocks)! Our soy wax candles burn longer and cleaner than paraffin options, and our attention to detail in sourcing materials means that our fragrances are fresh, non-toxic, and authentic!
As a queer-couple-owned business, it's important to us that we use part of our profits to promote visibility and amplify the voices of members of our community - specifically the voices of trans women and non binary people of color. That's why we donate 10% of our monthly earnings to the Sylvia Rivera Law Project, an NYC grassroots organization working to "guarantee that all people are free to self-determine gender identity and expression, regardless of income or race, and without facing harassment, discrimination or violence."