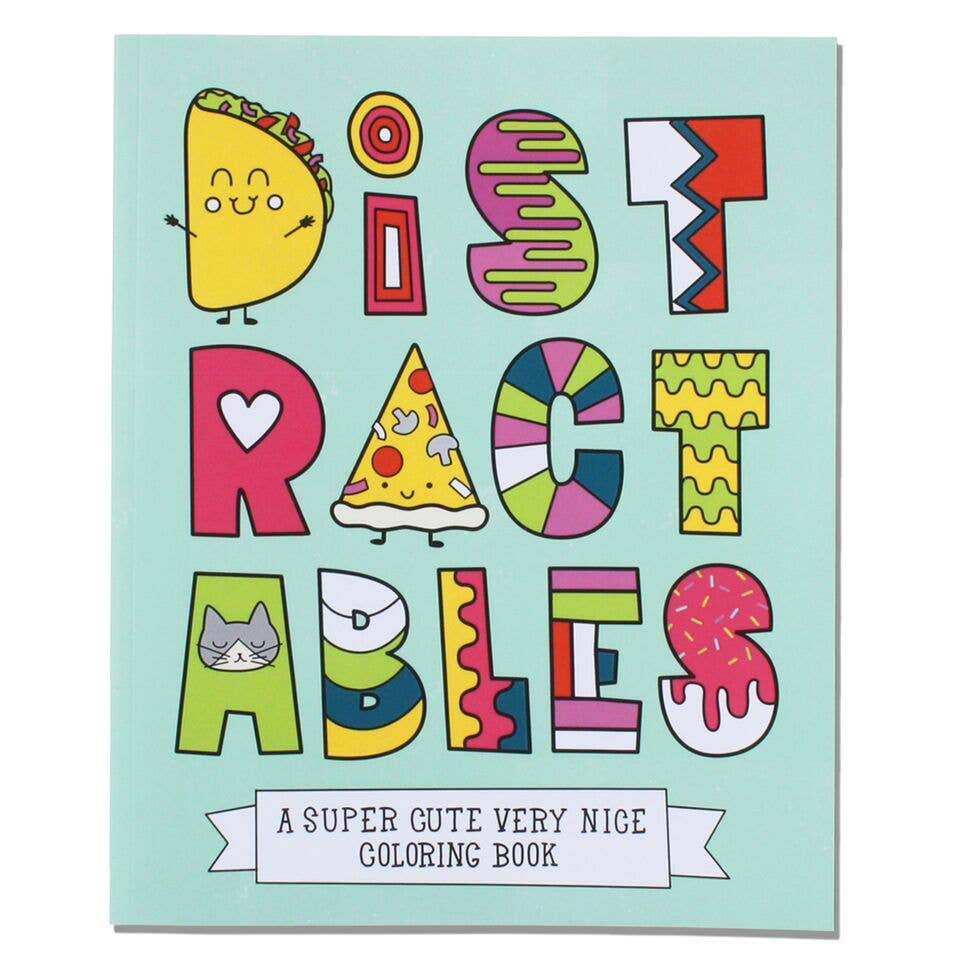 Distractables Coloring Book
A lot of coloring books are super detailed and inspirational (and we've made those!), but this time we just wanted to make a coloring book of all of the different things that cheer you up when you're feeling bad.
So we put all of your favorite things in a coloring book! Things like pizza and succulents and seltzer water and cats and big blankets and coffee and ice cream and dogs wearing sunglasses and (seriously) so many more cats.
Here are some things you probably want to know about the book:
41 uniquely illustrated designs
One-sided for no bleed-through
8 x 10" white matte pages
Soft-touch cover that feels so so nice
Illustrated by the ridiculously talented Katie Daugherty and Bree Lundberg