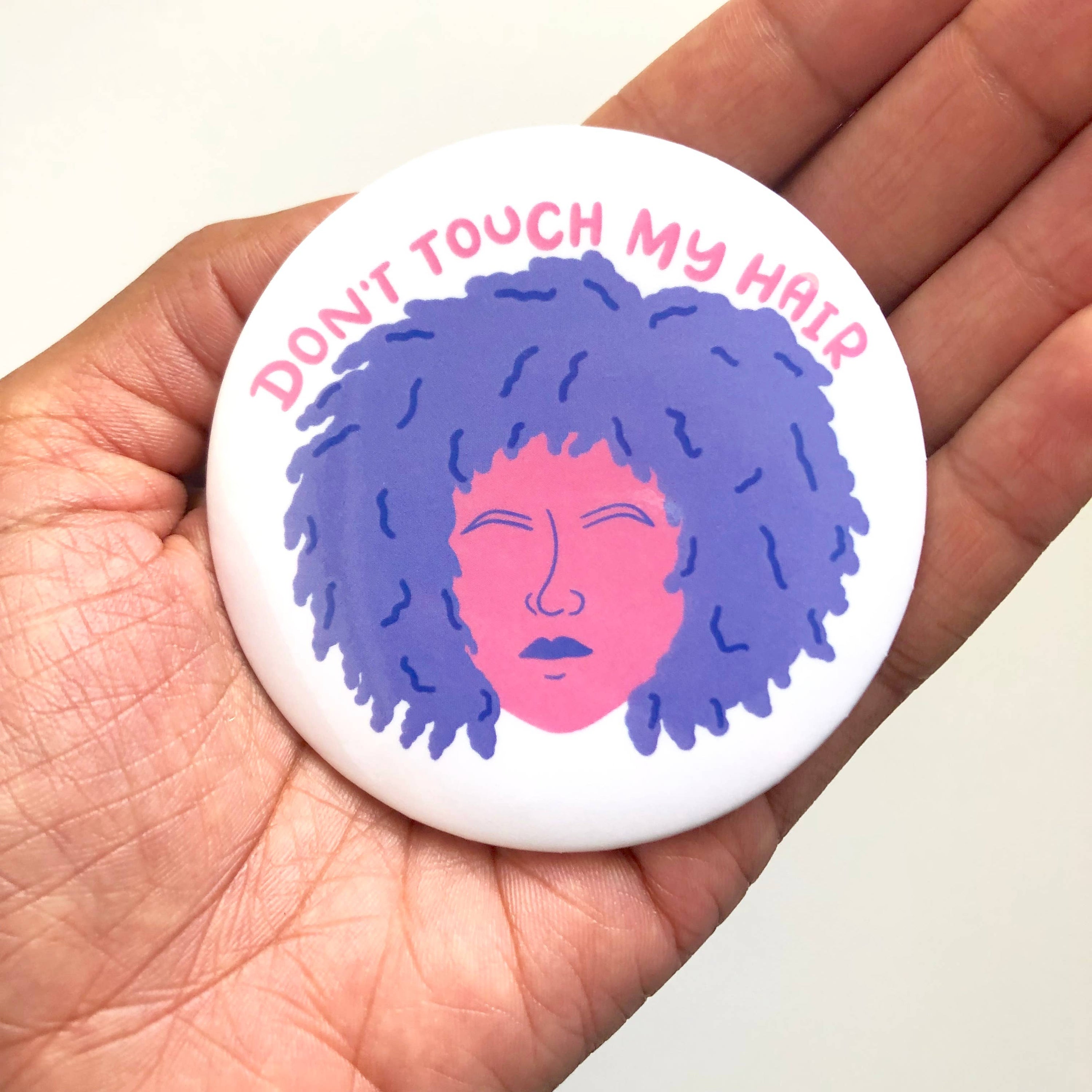 Don't Touch My Hair Mirror
Don't Touch My Hair Pocket Mirror. Perfect to keep in your purse when you're on the go.
- 3" mirror
- High quality original artwork under protective mylar
- Artwork on one side, glass mirror on the other
- Packed in a cello sleeve with backing card.
- Made in USA - all designs are done by hand, and created in USA.
- Note that actual colors may vary slightly due to differences in screen settings.
About Siyo Boutique: Hi, I'm Tyler! Growing up I would create handmade greeting cards and gifts for family members (and they would pretend to like them). I also got into plenty of trouble for my sassy, obscene mouth. Now, as a grown "adult", it's safe to say that not much has changed! So I decided to put my sarcastic, witty sense of humor to good use and open up Siyo Boutique! When I create my cards, I want people to chuckle and shake their heads at the corniness. I love seeing people give naughty cards to their partners and say exactly what they are thinking to the people in their lives. My goal is to bring smiles to everyone around the world! Siyo tells it like it is.