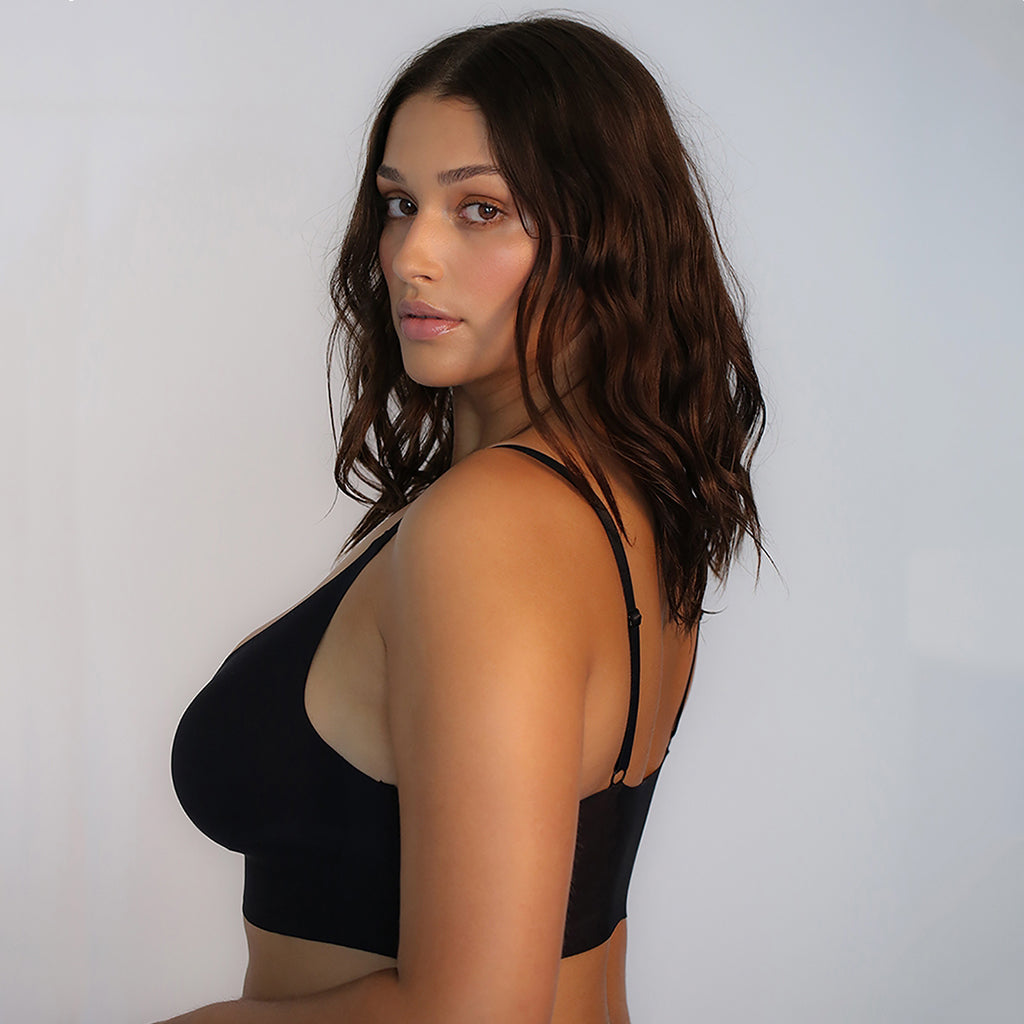 This bra is so comfortable you'll want to sleep in it, yet still practical to wear while the sun is up. Simple, feminine v-neck style avoids a uniboob. Reinforced back makes you feel secure without being tight. A little lift here, some relief there. What more can you ask for?
Hookless, wireless construction thanks to layer-fusion technology
Adjustable-length straps & removable cups
73% nylon/27% elastane blend
Machine wash cold
Imported
About Okko: 
Founded in late 2018 by Phoebe Kunitomi, okko (standing for Our Kind of KnockOut) knows women can do more with less. Through intentionally straightforward and minimal body wear, okko empowers all women to declutter in more ways than one — starting with the top drawer.  
As the daughter of a Korean mother and Japanese father, Phoebe's upbringing was grounded in minimalism, and she applies that conscious mentality in okko's timeless and comfortable designs. 
Why shouldn't women have underwear that just works? Turns out, the words "invisible" and "forgotten" carry a negative connotation in most scenarios, except when we're talking underwear. okko delivers on undergarments that are worn to be forgotten, and when you're not thinking about what's underneath, you're unstoppable.
okko is the foundation of a life lived consciously, minimally, and never without purpose.  Making only products worth owning, we hope to transform your top drawer once and for all.