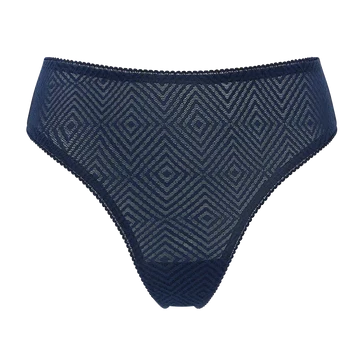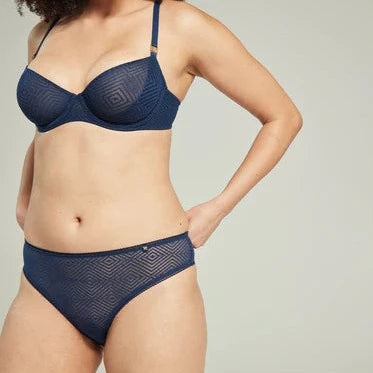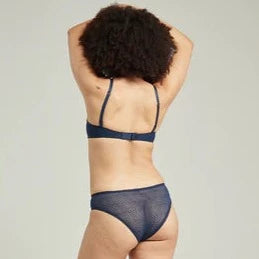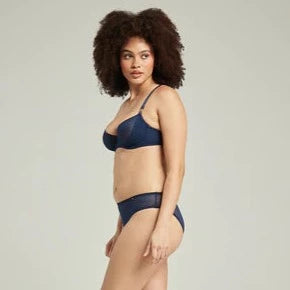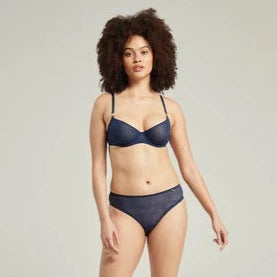 Sheer Deco High Leg Brief
A new and improved high-leg brief with a v-shape back provides a flattering, everyday silhouette. Crafted in Nudea's new and improved soft recycled lace and updated signature geometric pattern this high-leg brief offers all-day comfort and style in a flattering silhouette.
No VPL
Prolonged-wear design features
Made by factory partners who promote ethical practices
About Nudea: Nudea is a thoughtful curation of underwear & sleepwear created from natural and recycled materials. Each piece is purposefully designed with the perfect fit in mind. Born from a desire to offer the functional, the necessary and the purest form of comfort, we aim to provide the best foundations to support your unique personal style while ensuring that the layers closest to your skin feel the most supportive, comfortable and flexible. We are passionate about leaving the world in a better way than we found it. It is this belief that inspires our sustainability practices and pledge to support our community of like-minded women by empowering our customer to make positive changes, no matter how small. For a more sustainable and balanced future. To create an understanding that this change starts with self-care.